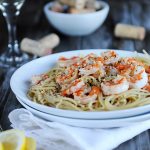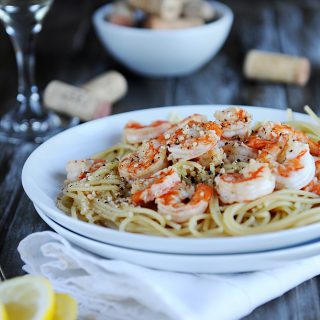 Lemon Pepper Shrimp Over Pasta
Lemon Pepper Shrimp Over Pasta
Bring a large pot of water to a boil. Add pasta and cook until al dente (approximately 9 minutes). Drain.

Heat oil in a large saucepan over medium heat, and saute garlic about 1 minute. Stir in wine, lemon juice, lemon zest, salt, and pepper. Reduce heat, and simmer for 5 minutes.

Add shrimp and butter to the saucepan. Cook 2 to 3 minutes, until shrimp is done. Stir in the cooked pasta and toss until well coated.