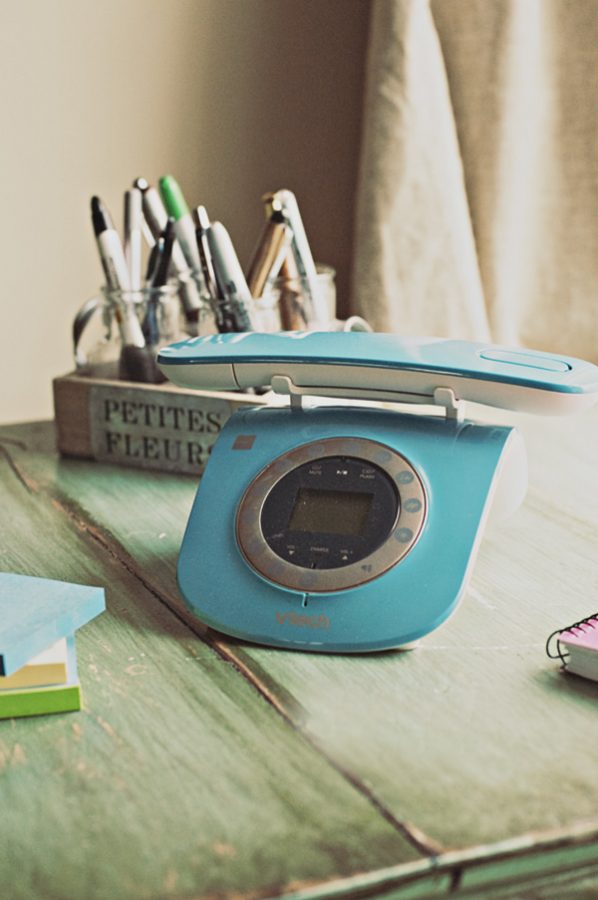 Friends, I am so excited to share this fun giveaway with you today from VTech! I partnered with VTech last year, and love their products for my home phone use. This year, they've knocked it out of the park again with the VTech Retro Cordless Phone, answering system with Caller ID. In addition to the coolest phone on the planet, they've also offered to share a huge gift basket of holiday goodies (ARV $300) with one lucky Dine & Dish reader! Before the giveaway though, let me tell you a little bit about this cool, VTech Retro Phone.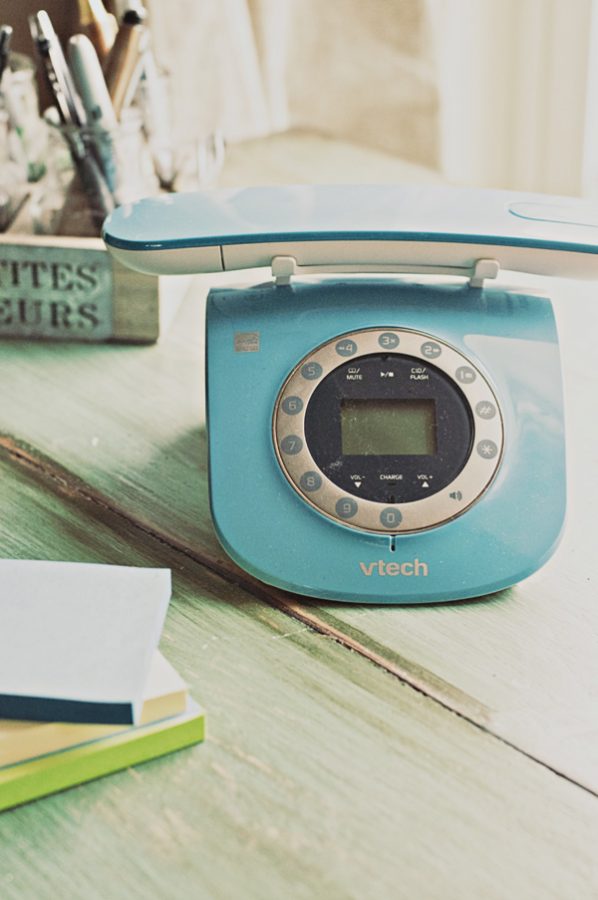 OK, let's talk about this phone. First of all, are you loving the retro style as much as I am? Can you imagine how cool this phone would look in a game room or a kids bedroom? The phone comes in four different color options (Black, White, Orange, Turquoise) and has the old rotary style look with modern day functions. A few of my favorite features are:
Digital answering system with up to 14 minutes of recording time
With Caller ID/Call Waiting through your phone provider, you can store up to 50 calls on your VTech Retro phone
Both the handset and the base have the speaker phone option
Power-conserving technology manages consumption for optimal battery performance and when it is time to charge, simply put the handset face down on the cradle and you'll get a new charge, quick!
If you have teens on your list, or heck… if you wanted one in your home office like I did… you will love this phone. It's comfortable to use and cool to look at! It's definitley a cordless phone your friends will look at and ask about. Your cool quotient will increase just by having this phone in your life (or so says my kids).
The VTech Retro Phone Holiday Gift Basket giveaway includes:
·         1 VTech Retro Phone
·         Handmade Holiday Cards
·         Hot Chocolate & Marshmallows Set
·         Yuletide Mugs
·         Harvest Blend Diamond Candle
·         Microwave Glass Popcorn Popper
·         Holiday Rocker Cookie Cutters
·         Sisters Gourmet Cookie Jar Mix
·         LCD Digital Photo Frame
·         Red Polka Dot Fabric Storage Box
Are you ready to enter? Simply follow the instructions in the Rafflecopter widget below for your chance to win! Imagine finding these goodies under your tree. Best of luck and thanks for entering!
VTech provided the gift basket and a retro phone to me for this giveaway. All opinions expressed are my own.