This simple Eggnog Dip recipe is perfect for the eggnog lovers in your life!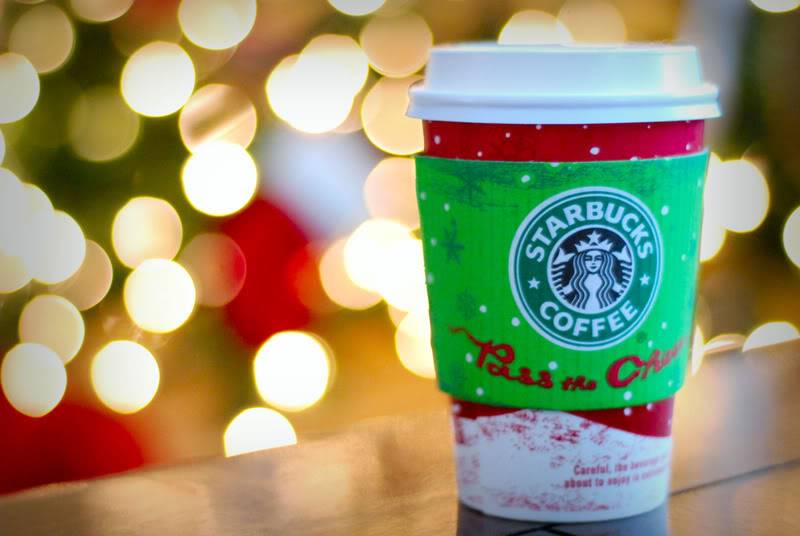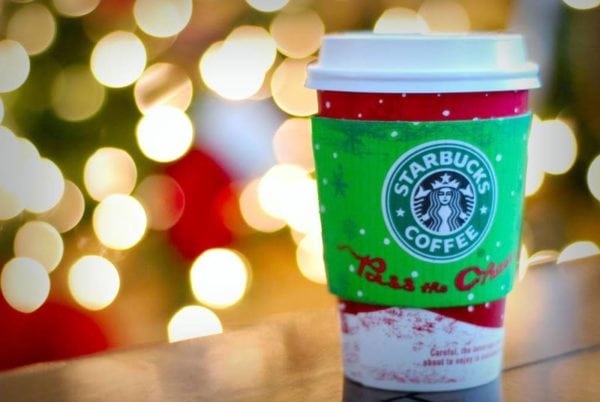 I feel like such a traitor. We have the best little local coffee house in our suburb. It was the only little coffee house in our suburb.  The Country Club Cafe is a family friendly place that has a small play area for the kiddos to hang out at while the mom's sit around and chat and enjoy a nice cup of coffee. The owners of the coffee house give back to the community and seriously make you feel like you are part of a family right when you walk in the door.
Well, guess who just went in right next door?  Starbucks. Seriously, they practically share the same parking lot and of all the places out here that would be ideal for another coffee shop to be, Starbucks had to go in right…next….door.
I was really upset about it when I first heard the news and saw the building as it was being constructed. I did not want my little coffee shop to be shut down by a Starbucks! I just didn't get it.
Well, it took about a month of being open before I was actually tempted to stop by. It was pouring rain, freezing cold and I had all three kids in the car. I needed something to warm me up and as I passed my neighborhood coffee shop, and then passed the Starbucks, the sign reading "drive thru now open" drew me in. Before I knew it I found myself ordering an eggnog latte. I felt a bit guilty as I drove out of the parking lot and looked over at my neighborhood coffee shop. Not so guilty that I didn't totally enjoy the coffee, but I did feel like a bit of a traitor.
Two days later…same scenario. That dang drive thru sign, the snow and ice falling in buckets and the remembrance of the tasty eggnog latte warming me up got the best of me. Once again, I was giving my hard earned money to Starbucks…and it was soooooo good!
Now, I will tell you that the entire time I am drinking each of my tasty Starbucks drinks, I have had an immense feeling of guilt and betrayal. I went back one more time to Starbucks and ordered an eggnog latte for me and a pumpkin spice latte for my husband. As I headed to the window to pay, the friendly guy working there leaned out the window and told me that my order was on the house. Well, that does it. How the heck are you supposed to feel guilty drinking free coffee? I drank that eggnog latte without guilt, enjoyed every last drop of it, and then vowed that come rain, sleet or snow… I need to get some dang morals and support the local coffee shop so it will be around forever.
Today my friend Jennifer and I went to the Country Club Cafe coffee shop…and it was jam packed full. By the time we left, there were groups of people waiting for seats. It made me feel so good knowing that there are plenty of supporters out there who will hopefully keep this lovely coffee shop open and thriving.
You may be wondering what the heck this story has to do with the recipe I am getting ready to post. To be honest with you, the two have hardly anything to do with each other. Basically…I ordered an eggnog latte at Starbucks and the recipe I am sharing with you is for an Eggnog dip. So…there's my tie in. The eggnog!
Each and every year around this time, I long for a glass of eggnog. I go to the store (no… I'm not as ambitious as some of you who make your eggnog from scratch!) and I pick up a carton of eggnog. When I get home I pull out a juice glass, fill it with eggnog and drink it up. Then, as it happens every year, I remember that I really don't like eggnog all that much. So, here I am with one little glass of eggnog gone and an almost full carton left to use. If you are like me and are needing some creative uses for your almost full carton of eggnog, there are some options out there! Eggnog cookies, eggnog pancakes, and eggnog quickbread are just some of the recipes I have used over the years to keep from wasting the remaining eggnog. This year, a recipe from a magazine insert for Eggnog Dip caught my eye. This recipe is extremely easy and has a very mild eggnog flavor… so if you don't love eggnog, but like it a little bit, you will really enjoy the flavor of this recipe! Eggnog Dip is the perfect use for your leftover carton of eggnog.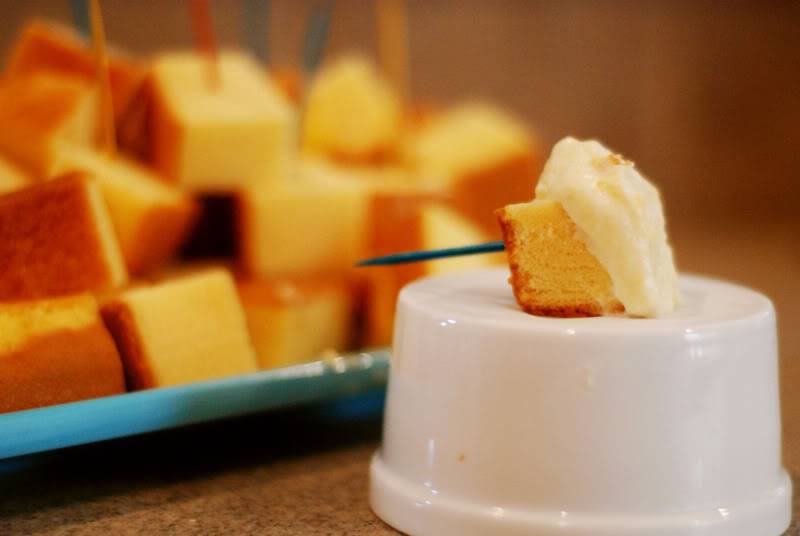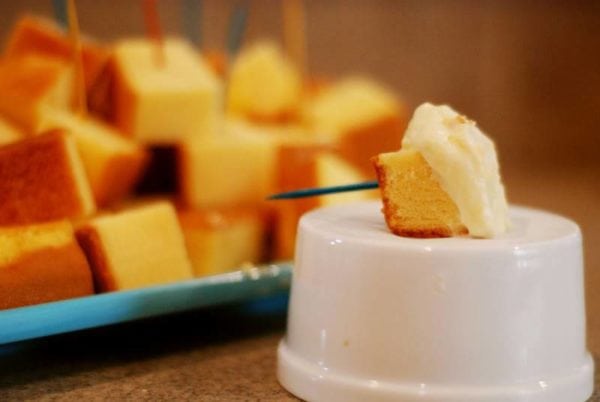 Eggnog Dip - Serve with cut up pound cake or fresh fruit
A festive holiday dip for eggnog lovers.
Ingredients
1-1/2

cups

eggnog

2

tablespoons

cornstarch

1/2

cup

sour cream

1/2

cup

heavy whipping cream

1

tablespoon

sugar

1/2

teaspoon

rum extract

optional

Assorted fruit and pound cake cubes
Instructions
In a saucepan, combine the eggnog and cornstarch until smooth. Bring to a boil; boil and stir for 2 minutes. Remove from the heat; stir in sour cream. Cool completely.

In a small mixing bowl, beat whipping cream and sugar until stiff peaks form. Fold into eggnog mixture with extract if desired. Cover and refrigerate overnight. Serve with fruit and cake cubes.