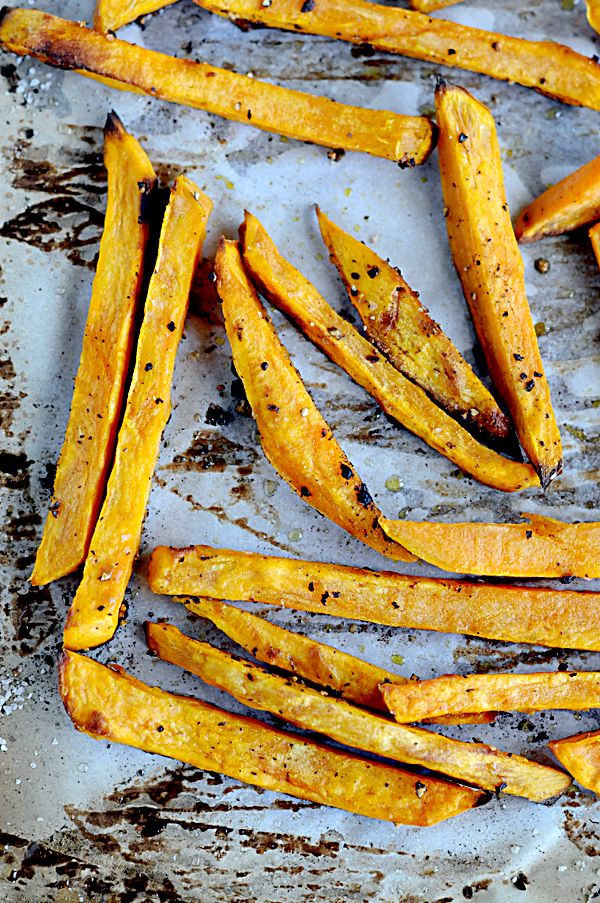 Thanksgiving was really quiet at our house this year. We typically have a group of neighbors over who do not have family nearby and we all enjoy a loud, raucous, delicious Thanksgiving together. This year, however, everyone was heading out of town which left us to a house with, well… just us.
I was a little bummed about it at first, afraid that my kids would not think the day was special. I planned on still cooking up a big Thanksgiving feast with the typical goodies to eat, but it would be strange not having other people here. How would my kids differentiate this day from any other?
As I was cooking up our feast, I looked over in my produce basket and noticed a few sweet potatoes. We don't typically have sweet potatoes for Thanksgiving, but you know what? This year is anything but typical. I grabbed up the sweet potatoes and thought about what to do with them. Should I make Amy's Scalloped Sweet Potatoes? How about Shari's Crab Stuffed Sweet Potatoes? Maybe Lori's Glazed Sweet Potatoes would be the recipe to adorn our Thanksgiving table? Those all sounded delicious, but what I was really craving was Sweet Potato Fries. Totally not something you would normally find on the table at Thanksgiving, right?
Right then and there is when I figured out that there was some joy and benefit in having a quiet, just us Thanksgiving. It didn't matter that Sweet Potato Fries aren't a typical Thanksgiving feast food. This was our Thanksgiving, and there was no one else here to tell me that there are other things that my sweet potatoes should be used for on Thanksgiving that would be more appropriate.
I baked up the sweet potato fries and Nick, Leah and I ate them up as an appetizer to our Thanksgiving meal. The other kids didn't even get the chance to snack on them because we kept this little secret to ourselves.
We ended up having a very happy Thanksgiving, special indeed because it was what we made of it. We hope your day was just as special!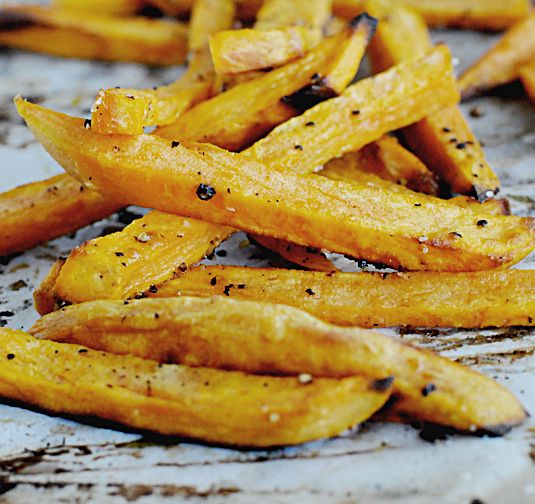 Recipe: Baked Sweet Potato Fries (from Paula Deen and The Food Network)
I didn't end up making a large batch of House Seasoning. I just sprinkled what I thought would be a good amount of each ingredient onto the potatoes.
House Seasoning
1 cup salt
1/4 cup black pepper
1/4 cup garlic powder
Olive Oil, for tossing (I used Avocado Oil that we received at BlogHer Food)
5 sweet potatoes, peeled and sliced into 1/4-inch long slices, then 1/4-wide inch strips, using a crinkle cut knife
Oil
1 tablespoon House Seasoning
1/2 teaspoon paprika
For the House Seasoning: Mix ingredients together and store in an airtight container for up to 6 months.
Preheat oven to 450 degrees F.
Line a sheet tray with parchment. In a large bowl toss sweet potatoes with just enough oil to coat. Sprinkle with House Seasoning and paprika. Spread sweet potatoes in single layer on prepared baking sheet, being sure not to overcrowd. Bake until sweet potatoes are tender and golden brown, turning occasionally, about 20 minutes. Let cool 5 to 10 minutes before serving.