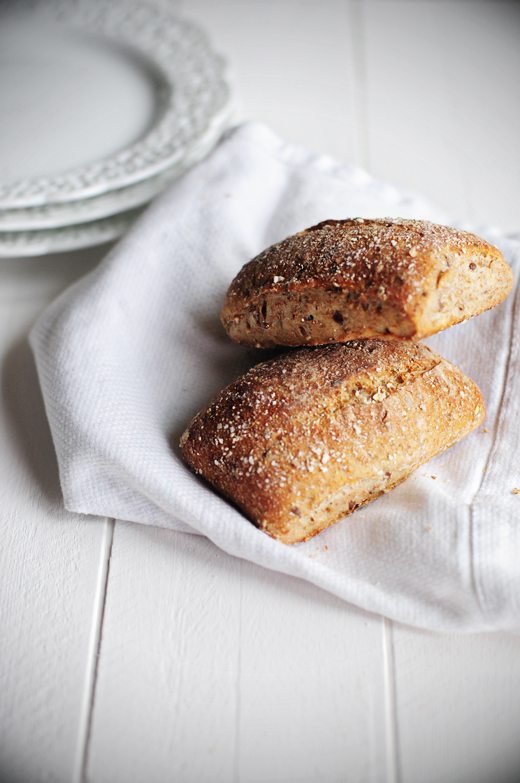 If you'll remember back to a post last week, I shared that this year is a bit crazy in that we are hosting three holiday meals in our home! With one week until Christmas, I know that many of you are like me and are really starting to feel the last minute "crunch" that comes when you look at your forever long to do list and realize how little time is left to get it all done.
In that post, I mentioned that Pepperidge Farm wants to know your best tricks for making ordinary meals holiday worthy. What special tricks do you use to survive the holidays? My three tips are:
Play up your strengths, embrace your weaknesses! If you make a killer turkey but are scared to death of working with yeast, spend your time doing what you love… make the best turkey ever then turn to Pepperidge Farm for help in the bread department (The Pepperidge Farm Stone Baked Artisan Rolls will be the perfect addition to your amazing turkey!)
Rely on shortcuts. For example, so many recipes I make during the holiday season require buttermilk, but I always forget to buy buttermilk. 1 cup milk plus 1 Tablespoon of Vinegar or Lemon Juice will create "buttermilk" after sitting for 10 minutes. Know your shortcuts and use them!
Divvy out responsibilities. I host a ton of dinner parties and people are always impressed by how calm and not crazed I seem. The only reason I can host the parties and stay calm is because I ask for help. I ask guests to contribute by brining things and they are always more than happy to be a big part of the event!
Here are some of your really great tips for holiday meal success:
Julia from Fat Girl Trapped in a Skinny Body says…"My new favorite trick is to pre-cook almost ALL of the appetizers and side dishes, freeze them, and just pop them in the oven the day of. Stuffed mushrooms, artichoke dip, creamed spinach, mashed potatoes, sweet potato casserole, stuffing. ALL of it can be made in advance. Same with Christmas treats: fudge, cookies, cheesecake, cake. Make in advance when I have the time, freeze and just thaw a few hours before gifting or serving."
Fran from On My Plate says…"I am a fan of taking a few shortcuts and enjoying the entertaining process (instead of killing yourself and being worn out when the guests arrive). Here is a holiday entertaining tip that I shared last year: http://my-plate.blogspot.com/2010/12/my-party-tip.html Wash the dishes as you go. Believe me; it is worth it."
Divya at Flavour Fiesta says…"I have to say that advance preparation is key. And one should always try out new recipes beforehand to avert disaster."
Gina at Chic Homeschool Mama says…"My trick- serve on fancier platters – makes everything seem just a bit more festive!"
Darlene says…"I have a big family so each wife or husband brings a dish. That way it's not hard on the person who is hosting it!"
Evelyn from Best Organizing Tips says…"Plan, plan plan and then plan some more. Right down to exactly how much butter, flour & everything else you need from the store. That way you only need to make one trip. The key is to remove all of the details from your head, and get them down on paper. Now – just don't lose your lists! (I post them inside my kitchen cabinets. Easy to see, not making visual clutter)."
Heather from Chirps from the Birdcage says…" I am starting my holiday cooking on the 16th and will cook throughout the next week. Then not cooking on Christmas!"
Tammy says…"It's just our family, so we don't have to cook for a lot of people. But we try and make it fun by letting the kids help cook!"
I hope these tips help you keep things simple this holiday season. Relax, enjoy and have fun celebrating!
This is a sponsored post on behalf of Pepperidge Farm. Pepperidge Farm provided me with a stipend for time and materials invested in the Pepperidge Farm® Stone Baked Artisan Rolls tip challenge.