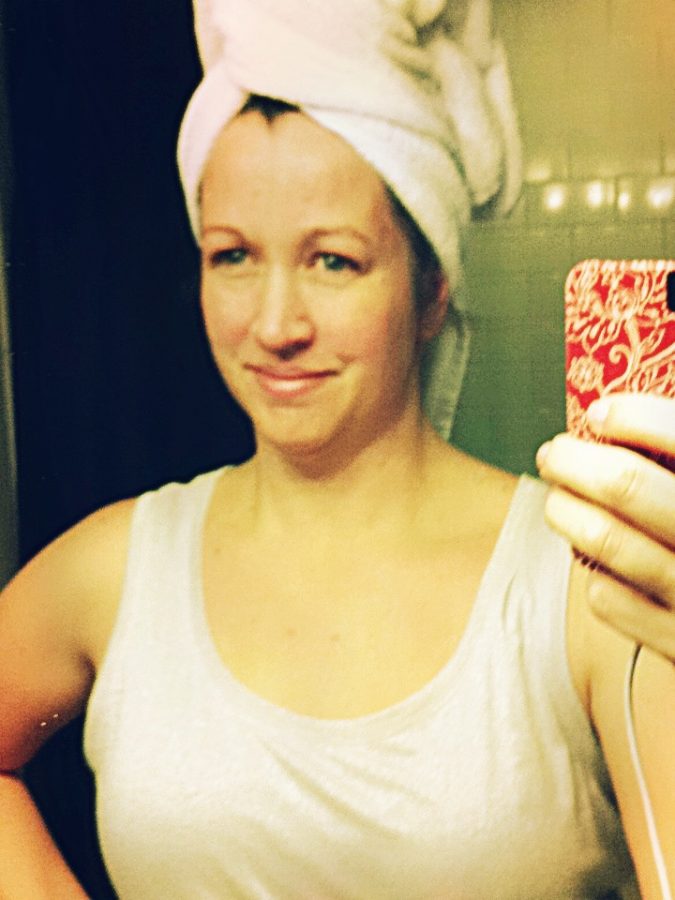 Lately, I've been really noticing the effects of my teenage years on my skin. It wasn't uncommon for my friends and I to lay outside, in the hot summer sun, on tin foil and slathered in baby oil. If we came in without color on our bodies (who cares if it was red or tan) we weren't satisfied. All through high school I spent plenty of time in the tanning booth as well. It was my "relax" time and I'd go as often as I could.
As a teenager my skin was never bad. I had clear skin through most of my teenage years and didn't have the same skin problems a lot of teenagers complain about. As a 38 year old woman, that has all changed. I get random breakouts, have bags under my eyes, my skin tone is uneven and ruddy and the signs of aging and too much time under harmful rays is starting to make an appearance.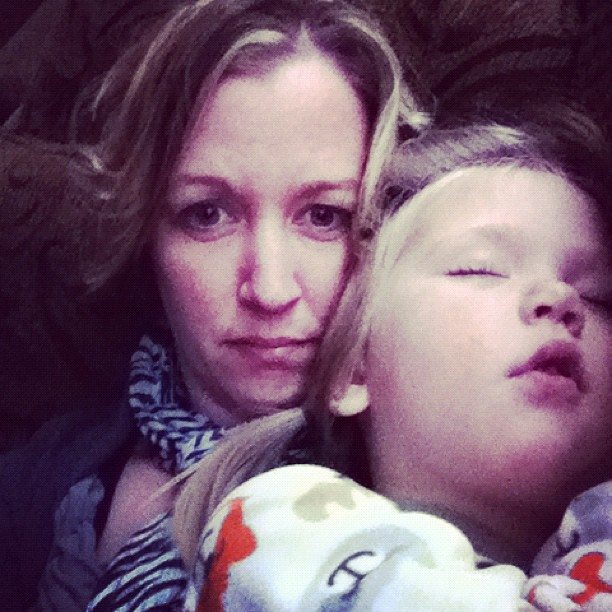 I've honestly never paid a whole lot of attention to the care of my skin. I wash my face, use SPF moisturizer and take care of things that way, but it's been a long time since I've had an official skin care regimen. When the folks at Mom Central contacted me about doing a 30 day test drive of Cindy Crawford's Meaningful Beauty Anit-Aging Skin Care System I was excited to try it.  I've been working really hard on taking care of my body… losing weight, exercising, eating right… but my skin needs attention too.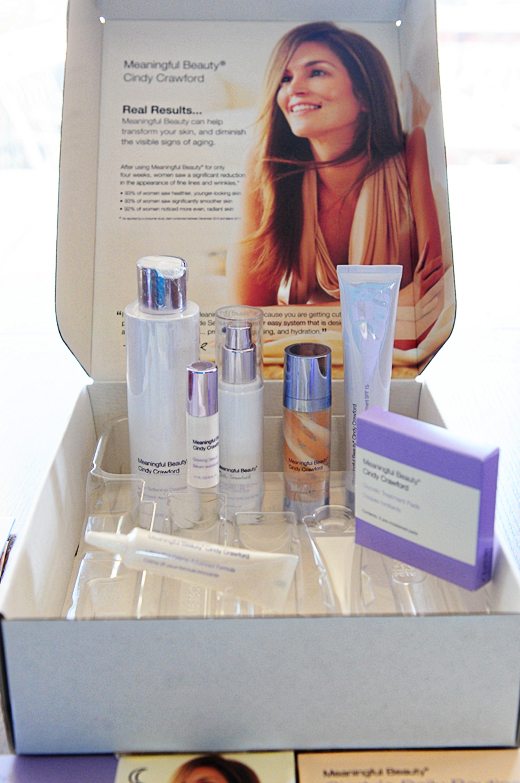 Over the next 30 days my Instagram friend, Paola, and I will be trying out the Meaningful Beauty collection and will let you know how it's working for us. Most of the women who have tried this skin care system have raved about having healthier, younger looking skin, as well as smoother, more radiant skin. That sounds good to me! I'll let you know our results soon!
Disclosure: I wrote this review while participating in a test drive campaign by Mom Central Consulting on behalf Meaningful Beauty and received a 5-step treatment kit to facilitate my review, a second 5-step treatment kit to giveaway, and a promotional item to thank me for taking the time to participate.