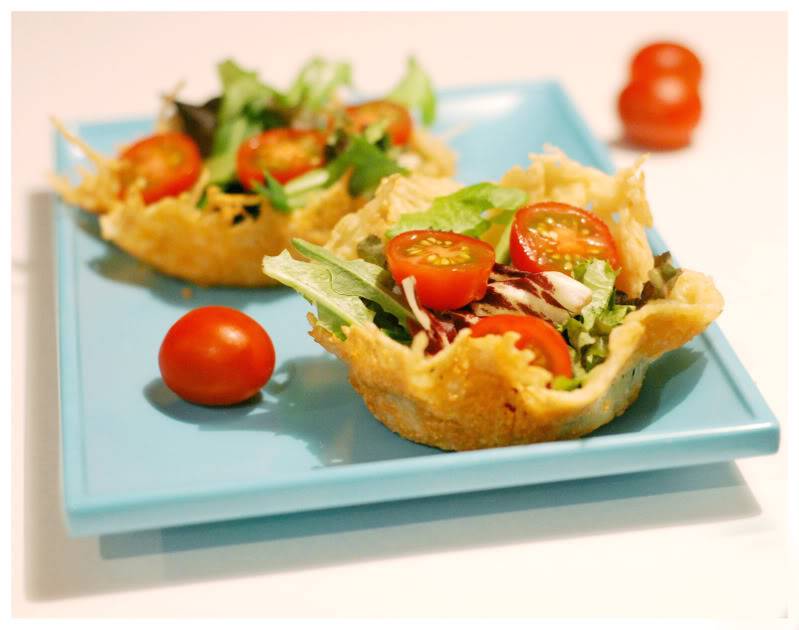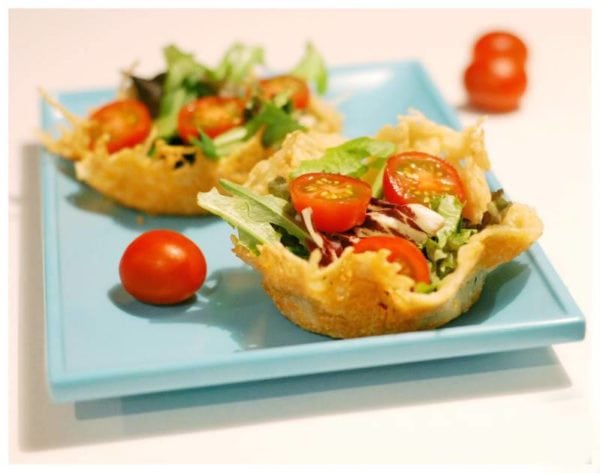 One of the most annoying/challenging/predictable parts of living in the state of Kansas is the weather. People always say "If you don't like the weather in Kansas… just wait!" It is so predictably unpredictable. One day this week we had temperatures in the 70's. It was so lovely. Our entire neighborhood was out playing, chatting, firing up their grills and enjoying the warm sunshine beating down. By this weekend, we are supposed to have snow falling from the sky again. Yep – if you don't like the weather in Kansas, just wait because something new will be coming along the next day.
Throughout the month of March, Spring teases us with these little glimpses of what we have in store… the mild and lovely days where capris and sandals are the norm. People begin to emerge from their homes after the long winter hibernation, and the driveway happy hours are happening on every block. Giggles are heard from the children who have stored up their energy and driven their moms crazy all winter long. The ice cream truck travels through the neighborhoods ringing its familar bell, and baths are a requirement every night because of all of the outside messy adventures the kids get themselves into. Bedtime is later because you don't want to miss a minute of what is going on outside, the outdoor grill and patio set finally get to be used again and life just seems more carefree!
Yes… I know Spring is coming and I absolutley cannot wait. Oh wait… oh no… Warmer weather means skimpier clothes. I am not going to be able to hide under my jeans and big bulky sweaters anymore. Swimsuit season?? Eeeeeeeeks!!
Well… as I do every winter, my winter hibernation has not helped me in the weight loss department at all. I didn't gain anything over the long winter, but I certainly didn't lose any weight either. It is time to start thinking light… to start thinking about healthier options and fresh veggies.
One really fun way to present your salad veggies is in a parmesan cheese bowl. An edible bowl to go along with your salad is perfect for spring… you won't have a dish to do and it saves more time for playing outside!
Speaking of playing… we are heading out of Kansas to find the sunshine for a week. We are going to Florida to visit my best friend and her wonderful family. We are going to hit the beach for a few days and do a couple days of Disney. We are so looking forward to being refreshed! When I return, some big things will be going on at Dine and Dish… stay tuned!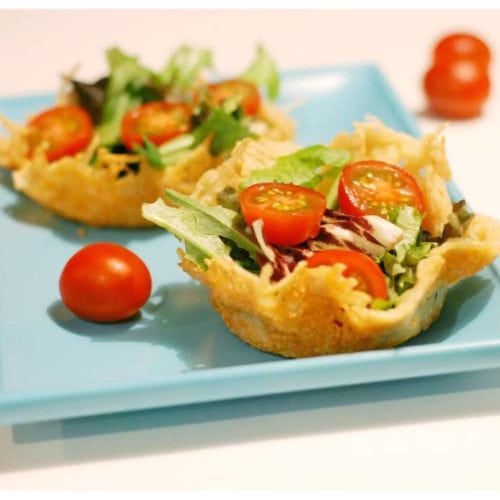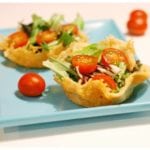 Parmesan Cheese Bowls
Ingredients
1 1/3

cups

parmesan cheese

coarsely grated

1

cup

parmesan cheese

finely grated
Instructions
Spray an 8-inch non-stick saute pan with vegetable oil spray.

Heat the pan over medium heat.

For each Parmesan bowl, sprinkle 1/3 coarsely grated Parmesan to the bottom of the saute pan, distributing the cheese evenly across the pan.

Allow the cheese to bubble for about 30 seconds before adding an additional 1/4 cup of finely grated Parmesan.

When the cheese starts to turn golden brown, remove from the pan and place over any (flipped upside down) bowl you would normally use.

Now, I like to place a paper towel (or two) over the grated Parmesan to soak up any oil, while I gently press/mold the grated cheese to the bowl.

Allow a few moments for your Parmesan bowls to cool before removing.