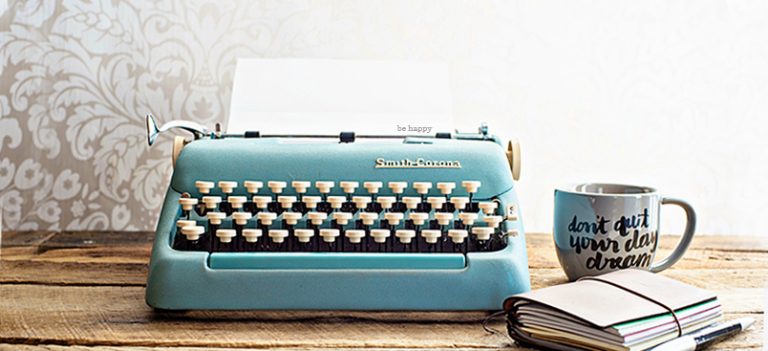 Hi friends! Welcome to the very first Rock Your Happy Newsletter. I can't tell you how happy I am to be sending this weekly email out to you all. I really hope that it becomes something you look forward to receiving each week!
This week I was directed to an old video of Kristen Bell on Ellen and it made me so happy. Apparently Kristen has a massive, MASSIVE, love of sloths. Watch the video here, wipe your eyes from laughing so hard you cry, then come back and read the rest of my message so it makes sense.
Kristen Bell clearly loves sloths…it's fair to say, she has a sincere passion for sloths, right? Since watching that video, I've been thinking… "I need to find my sloth! I need to find the one thing in my life that I am so insanely passionate about that I practically spontaneously combust at the mention of my sloth." And although it may seem that Adam Levine might be my sloth, he's really not 😉
Please don't get me wrong… I am passionate about my family and I absolutely love my life. I'm talking about something beyond that though… a sloth just for me, that makes my heart sing and my eyes brim with excited tears every time I think about it. What about you? Do you know what your sloth is? Write back and let me know! In the meantime, I'm going to be on the hunt for my own personal sloth. I'll keep you posted!
Now, let's move on to things that made me happy this week!
I only wrote two posts this week for Dine & Dish (although a book review post is coming later today.) Check out the tool I'm using to bring happiness to my bullet journaling and photography!
The happiest news came in yesterday for a fellow food blogger and her son. We've been waiting for a year for this news…I'm so happy for them!
The whole reason I went down the Kristen Bell rabbit hole was because of this AWESOME video of her and her husband in Africa. I love this so much…it makes me think my husband and I need to find more time to just have fun and be silly together! #CouplesGoals for sure.
Poor kitty…but I couldn't help but chuckle! A for effort?
These tips? They work. Improve your mood, now!
It's like sunshine in a glass. Cheers!
Did you know Thursday was National Chocolate Cake Day? A slice of this would make me very happy!
Do you need a dose of happiness on Monday's too? You MUST check out how my friend Jenny starts each week. Love!
Go see this movie. Today. It seriously is the best movie I've seen in a long time. So much love.
I just finished this book (so lovely) and this book (so sad yet really inspiring) and started this book (loving it!). Find the reviews on Dine & Dish later today!
That's it for this week, friends. Thank you so much for reading and I look forward to hearing back from you! Let me know what's been making YOU happy this week!
Have a great weekend!