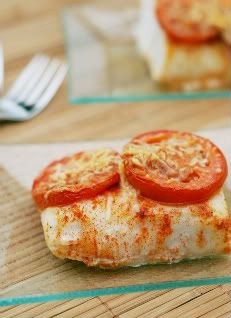 Don't forget to enter the Dine and Dish Giveaway #2 for a set of chic and fun notecards from Miss 'N Nick Designs. All entries must be submitted by midnight on Sauturday, May 31st. For more information, and to enter, click here.
I came out of the closet about my office supply addiction on my last post, and felt the unity and support from my fellow bloggers. It wasn't until then that I started getting real with how serious my addiction was. This addiction has been something I have been dealing with for quite some time.
When I started my first job after college, I was thrilled when our group administrative assistant came to me and said "We have a pen policy at this company and believe that everyone should have the type of pens they want. Here is the Office Depot catalog…. take a look and let me know what kind of pens to order for you." Seriously? A whole catalog full of every type of pen possible, and I could choose any kind I wanted?  And the best part? You could change your mind as often as you wanted! She placed office supply orders often and if you wanted new pens then, she'd be happy to get them for you. Oh – and I always ordered pens that were different than everyone else's… I was a pen hoarder and did not want anyone walking off with my special pens.
Several years later, I went to an Estate sale and stopped at the items everyone else was passing by. A box completely full of note pads, notecards and pens. A steal at $5 for the box.
I once had the genius idea of looking for pens and paper on Ebay, and discovered that apparently it is a very popular thing to sell.  I, of course, bid and won a set of notepads and really great pens.  A couple of years ago, my friend Julianne made my day by bringing me over a load of Pharmeceutical pens and sticky note pads. Her mom worked at a  doctor's office and had a plethora of pens and sticky note pads from the sales reps that came into her office. I seriously thought about changing my profession at the time… free pens and sticky note pads just for going to work? What a great perk!
Obviously, I'm exaggerating just a tad (okay… not really), but my love for office supplies really does tie in to my love for cooking. If I didn't have an office supply obsession, and was not prepared with pen and pad of paper in my purse at all times, then I can only imagine the number of fantastic recipes I would miss out on. This Cod recipe, for example, was found in a magazine when I was at my doctors office. Yes, I was able to find it online later, but with my memory, there is no way I would have been able to remember the name of the recipe when I got home. So, there you go… everyone out there thinking that I need to get some professional help for my office supply addiction. I may be addicted, but good does come from it! Let me share this recipe with you, just to prove it.
Nantucket Baked Cod
1 1/2
lbs fresh

cod fish fillets

1
tablespoon

butter

1/2

lemon, juice of

2
small

tomatoes

2
tablespoons grated

parmesan cheese

Spice Blend

1/4
teaspoon

salt

1/4
teaspoon

paprika

1
dash

black pepper

1
dash

cayenne pepper
Combine all spices in a small bowl and set aside.

Preheat oven to 425°. Cut fish into 4 (two per serving), and place fillets in a 9 x 13-inch baking pan.

Melt butter in a small bowl in the microwave for 10-20 seconds. Brush the top of each fillet with butter, squeeze little lemon juice on the fish, then sprinkle the spice blend evenly over the top of each fillet.

Arrange 2 to 3 tomato slices over top of each fillet.

Sprinkle grated Parmesan cheese over each tomato slice. Each slice should be about half covered.

Bake the fish, uncovered, for 8 minutes, then turn oven to a high broil and continue to cook for 6 to 8 minutes, or until cheese on tomatoes begins to brown.

Serve two pieces of fish per serving with rice on the side.