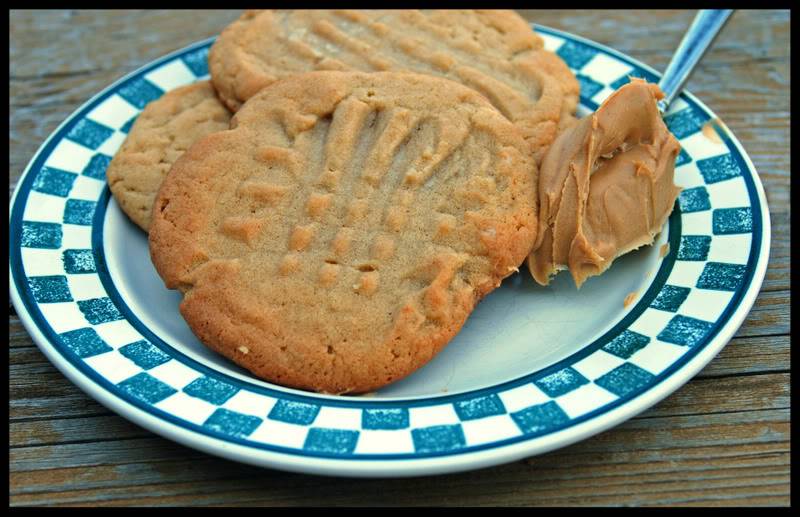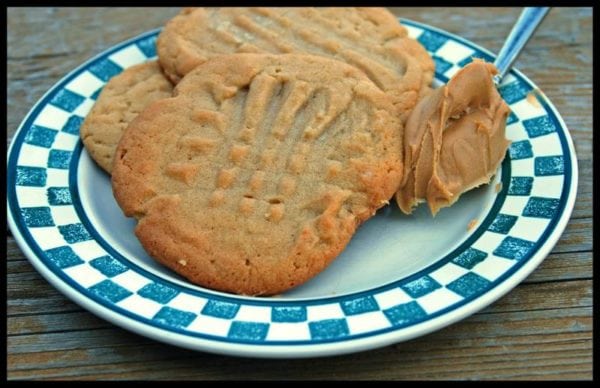 I have never been a huge fan of peanut butter cookies. It isn't that I don't like the flavor of them… it is just that they are so inconsistent. You never know what you are going to get when you bite into a homemade peanut butter cookie. Is it going to be crunchy? Will it have peanuts in it or be nut free? Will it be soft and tender with a chewy center? You just never know.
In the August 2007 issue of Gourmet magazine I was reading an article about The Willows Inn…a beautiful Bed & Breakfast on Lummi Island, which is a two hour drive from Seattle and a 1 1/2 hour drive from Vancouver.  The chef at The Willows Inn graciously provided Gourmet magazine with some of their most popular recipes. One of the recipes he shared is a recipe for Peanut Butter Cookies. Normally, I would have flipped right by this, but when I read that the Gourmet food editor who tested the recipe then slipped the recipe into his own recipe file as the peanut butter cookie of choice, I had to give it a try.
This recipe makes 40 large cookies. We are talking 1/4 cup of dough per cookie people, so they are really good size. The recipe also says to bake the cookies for 30 minutes. This did not work for me at all as my first batch that I finally took out after 20 minutes were brown and crispy.  The next batch I left in for only 11 minutes. I took the cookies out when they looked like they could maybe use one minute more (which is my secret to a great cookie) and left them on the cookie sheet for 3 minutes. During that three minutes they firmed up and became the most delicious, soft and chewy peanut butter cookies I have ever had. They had a slightly crispy outer edge too, which tops my criteria for a great peanut butter cookie.
If you are still on the hunt for a great peanut butter cookie recipe and you like your cookies soft and chewy on the inside and slightly crispy on the outside, then give this recipe for Britta's Peanut Butter Cookies a try. May your search for the perfect peanut butter cookie recipe end right now.
Britta's Peanut Butter Cookies
The perfect soft and chewy peanut butter cookies!
Ingredients
4 1/2

cups

all-purpose flour

1 1/2

teaspoons

baking powder

1

teaspoon

baking soda

1

teaspoon

salt

3

sticks

3/4 pound unsalted butter, softened

1 1/3

cups

creamy peanut butter

2/3

cup

granulated sugar

2 1/4

cups

packed brown sugar

1/3

cup

vegetable oil

3

large eggs plus 2 large yolks

2

tablespoons

pure vanilla extract
Instructions
Preheat oven to 350°F with racks in upper and lower thirds.

Whisk together flour, baking powder, baking soda, and salt in a bowl.

Beat together butter, peanut butter, sugars, and oil with an electric mixer at high speed just until pale and creamy, about 2 minutes in a stand mixer or longer with a handheld. Add whole eggs, yolks, and vanilla and beat until just incorporated. Reduce speed to low, then add flour mixture in 3 batches, mixing until well incorporated.

Scoop scant 1/4cups of dough about 2 inches apart onto 2 ungreased large baking sheets. Flatten mounds with floured tines of a fork, making a crosshatch pattern, into 2 1/2-inch cookies (about 1/2 inch thick).

Bake, switching position of sheets halfway thorough baking, until slightly puffed and golden around edges, about 30 minutes total. Transfer cookies to racks to cool.

Switch an oven rack to middle position and make more cookies with remaining dough on a cooled baking sheet.