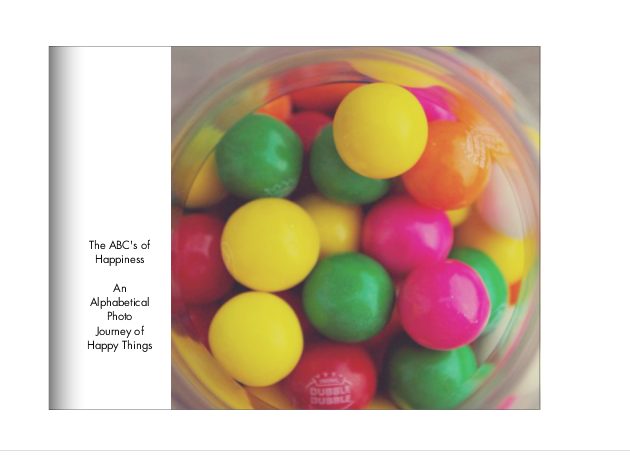 My Snapfish Photo Book is done and thanks to your ideas, I think I have come up with something that truly represents what I hoped to capture of 2011. One of my favorite features of Dine & Dish this past year and something that seemed to be the most well received by you all was my not so regular Happiness Reports. In each Happiness Report I would document small and big things that were making me happy at that time.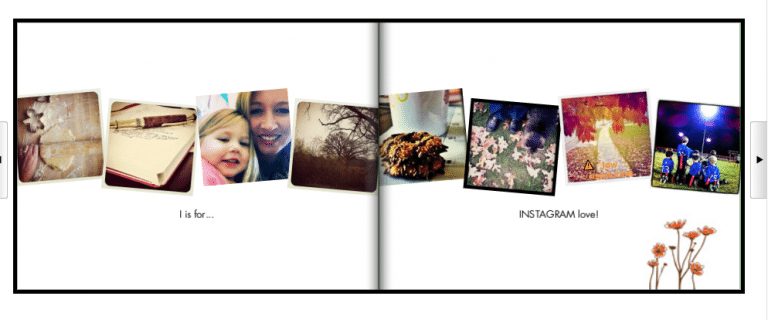 I read the book, The Happiness Project by Gretchin Rubin, this past year and it changed my life. It was a big factor in getting me through this year with a smile still on my face. Yes – we've had some pretty big bumps this past year, but I made it through and am still smiling. I owe a lot to the words placed within the pages of The Happiness Project. (Haven't read it yet? Do it. Now!)

It seemed only natural for me to make a photo book of things in 2011 that really made me happy. A visual reminder of happiness, every single time I look at it. My book includes food, travel, family, and random things that make me happy, like coffee and gumballs. It's a fun compilation of happy things, ordered from A through Z.
Making a photo book with Snapfish was incredibly simple… makes me want to kick myself that I haven't made one before. I anticipated it being completely overwhelming, but it wasn't. Some of the things I found to be really neat about the Snapfish Photo Book creation project were:
Uploading your photos to Snapfish is quick and easy. I was surprised I could upload a group of my photos (which tend to be fairly large files) in just a few minutes. I didn't have to carve out a big part of my day babysitting photos uploading. It was quick and painless!
Snapfish has a big selection of themes and layouts. From travel to love, there were themes to suit every occasion or even every non-occasion. Simple to elaborate, Snapfish allows you to choose a theme that will totally match the look and feel you want.
Drag and Drop. I don't know about you, but I love anything that let's you drag and drop pictures. I think that is the easiest way to do things. Inserting photos into the book layout is as easy as dragging the photo you want and dropping it into the spot on the page.
Helpful service. If you are making your photo book and get stuck or have questions, Snapfish has representatives you can chat with on line and they'll assist you. I love that feature! If you are too busy to make your own photo book, you can also enlist the help of a Snapfish adviser to create the photo book for you!
Snapfish Photo Books are inexpensive! At one time in the past year, I had looked at putting a selection of some of my favorite blog posts into a book. The service I had looked into was going to be hundreds of dollars. At Snapfish, you can create a beautiful photo book for as little as $11.99.
If you have photos lying around that you want to preserve in a way that is simple and special, I would highly recommend making a Snapfish photo book. Whether for yourself, or as a gift, it is something that will be treasured for years and years to come!
Here are a few more screenshots from my ABC of Happiness Photo Book. Stay tuned while Snapfish judges each of the books from the 10 bloggers. If my book is chosen, the first 100 people who commented on my original Snapfish post will receive $100 credit to Snapfish! Fingers crossed!
This is a sponsored post as part of the Snapfish "Your Creative Lens on Life" campaign. I am receiving compensation for my time and Snapfish is providing me with a photo book. All opinions expressed are my own.
Disclosure: This blog post contains affiliate links. As an Amazon Associate, I earn from qualifying purchases.