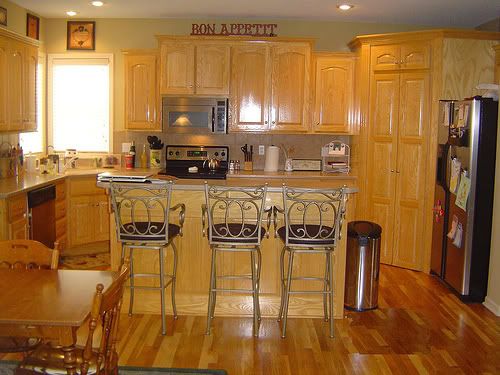 Ilva over at Lucullian Delights has challenged all of us food bloggers to show everyone where the magic happens… the Kitchen. I love a challenge and I love seeing kitchens, so I was more than happy to participate.
Here are two pictures of my kitchen. The second photo is of one of my favorite features in our kitchen… our walk in pantry. It's big enough to store almost everything I need, and as you can see, is well stocked and a mess.
I hope that you'll join in the challenge too! I look forward to seeing your kitchens.