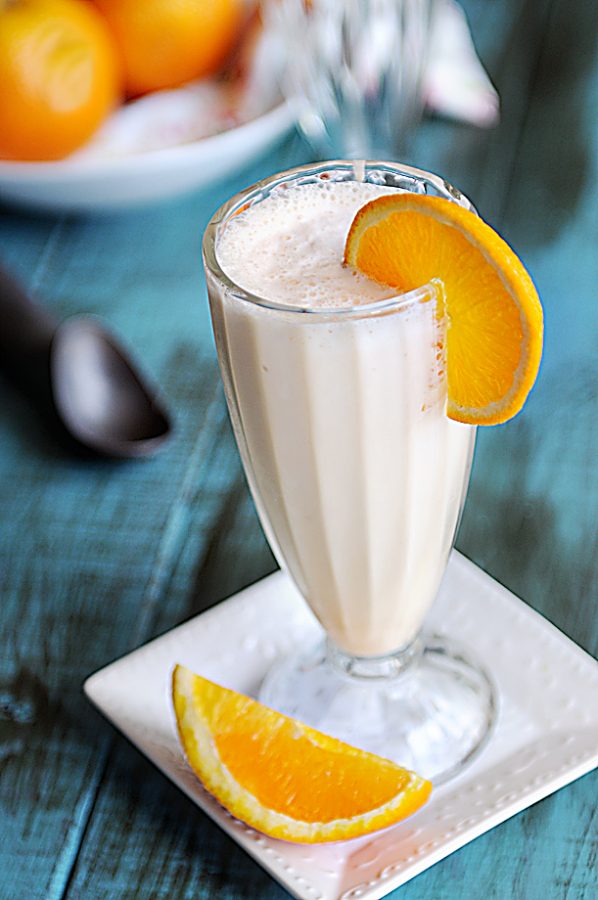 This post brought to you by Sunkist. All opinions are 100% mine.
Creamy Orange Milkshake
So, oranges are supposed to be orange, right? Guess what… not always!
I know…that's news to me too. I just assumed with a name like orange you'd be that color, but with Sunkist® Valencia oranges, that's not always the case. I recently found out this cool little fact…
Sunkist® Valencia oranges may occasionally "re-green" in warm weather. When Valencias ripen on the tree, they turn a bright orange color but warm temperatures may make their skin reabsorb chlorophyll as they hang on the tree causing the orange color to look partly green—although the outside is green, the inside remains ripe and delicious!
As someone from Kansas, I just assumed if we were getting green oranges in the store, it was because they were picked too soon and not ripe or had been sitting too long. Not always the case.
So the next time you are in an all important trivia match, and a question comes up about Valencia oranges being green, you'll know exactly why that is so. If you want to up your Sunkist® Valencia Oranges trivia knowledge, you can also check out this video that explains the ripening process of Sunkist® Valencia Oranges.
Sunkist Valencia Oranges Re-greening Video
I love infusing my favorite citrus flavors into a yummy summer treat. This Creamy Orange Milkshake using Sunkist® Valencia oranges tastes like a day on the beach. Enjoy!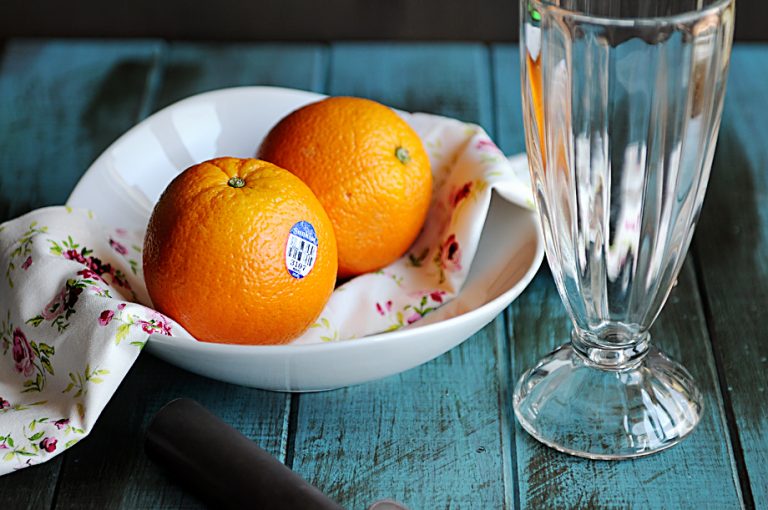 Creamy Orange Milkshake with Valencia Oranges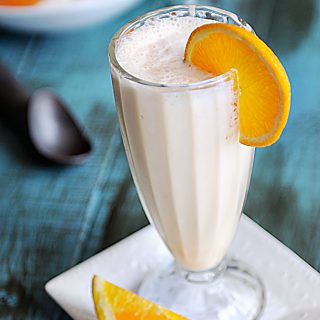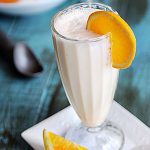 Creamy Orange Milkshake
Ingredients
2 1/2

cups

vanilla ice cream

3/4

cup

fresh squeezed orange juice

1/3

cup

skim milk

1

Tablespoon

orange zest

Orange slices for garnish
Instructions
Using a blender, combine ice cream, fresh squeezed orange juice, milk, and orange zest until well blended and frothy. Pour into 2 tall pint glasses or 4 small glasses. Garnish with orange slices.
Make sure to check out other additional Sunkist citrus recipes on the Sunkist site!