We have lived in our house for a little over three years and since arriving have been living with the same builder grade, el cheapo beige paint on our walls. With as many little kids we have coming and going through our house, flat paint is not a good choice because every time someone would touch the wall, it would leave a fingerprint.
I have had a wild hair the past couple of weeks to paint our living room and entry way from the garage. I wanted a smoky charcoal blue/gray color and brought home several testers of paint to try out on our walls. We ended up going with a Sherwin Williams color called Granite Slate. The sample was definitely a smoky charcoal blue / gray color, but once we go it on the walls, it was definitely more blue than gray. I still love it though. It isn't at all what I had in mind, but in the end, it probably is better than the color I wanted.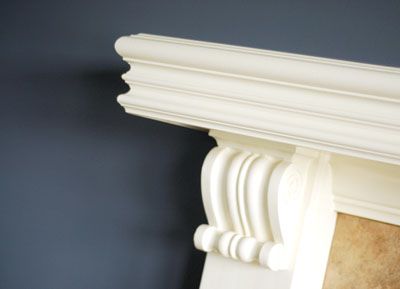 I feel like we live in a new house now, except this new paint job in the living room just highlights how ugly the builder grade paint is in our other rooms. Oh well, baby steps and we'll get it done, but for now, I'll enjoy my new living room!
(Special thanks to my husband who took over my project and basically did it all on his own… love you!)