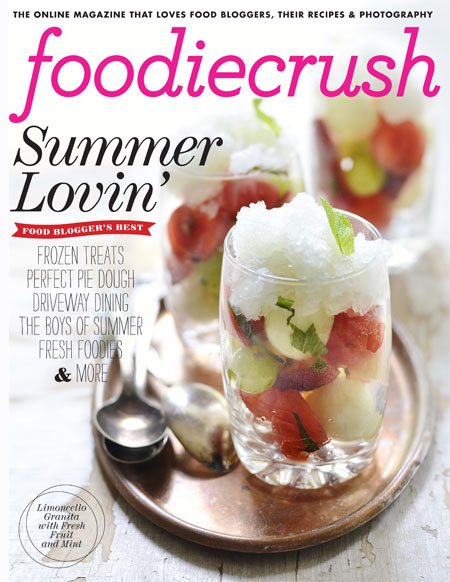 You may remember a few months back when Heidi, from FoodieCrush, had a little video interview with me on her site. We had so much fun, Heidi asked if I would be interested in being featured in the summer issue of her magazine. Of course, I said yes!
I'm excited to announce that the FoodieCrush Magazine summer issue launched this week and you can read all about an outdoor movie party I hosted with my neighborhood family! You'll also get to read about my tips for hosting a successful outdoor party with friends. It was such a great night with food, friendship, fun – and The Muppets!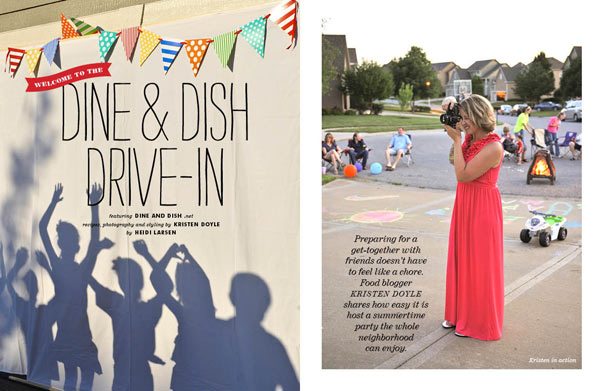 My dear friend, Jenn Hethcoat, used her talent to take some amazing candid party photos for us that night. Just flip through the pages and take a look at some of the amazing moments she captured! Every time I look at those pictures I'm taken immediately back to that evening, early on in the summer. Thank you, Jenn, for sharing your talent and for being a part of the evening and this feature. I owe you one!
In this issue of FoodieCrush you'll also find fun features on more talented bloggers. My favorite happens to be the Boys of Summer article, where Heidi features some of my male colleagues in the world of blogging. They are a small but fiercely talented bunch!
I hope you'll take a moment to check out the beautiful new issue of FoodieCrush Magazine. You can view the magazine by clicking HERE and you can also download it on your iPad.