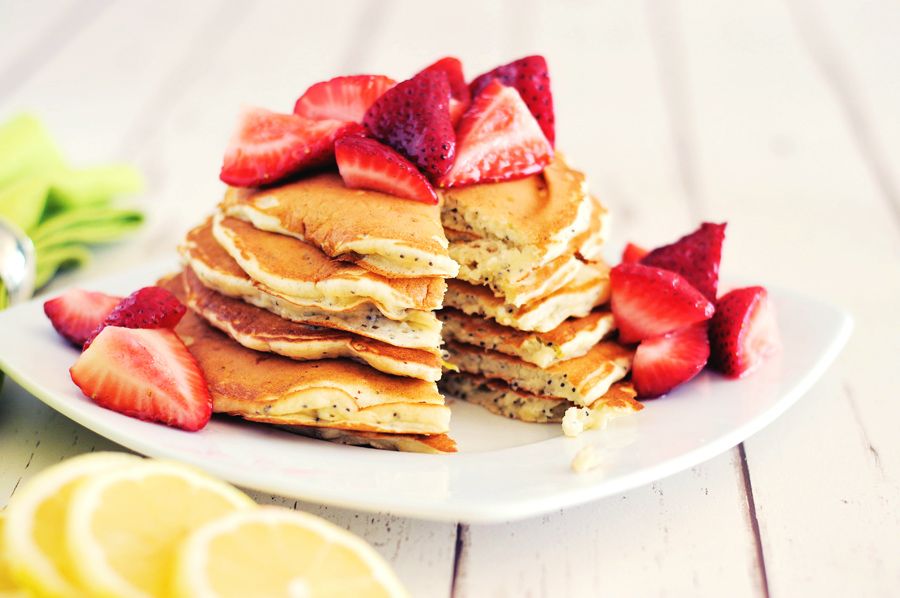 I've been dealing with Postpartum Depression. You might remember, back in October, I was diagnosed with having symptoms of Postpartum Depression stemming from the birth of my sweet Leah last May. My symptoms presented themselves in a different way that I didn't realize was PPD. I wasn't sad or weepy… just very anxious, edgy and totally not myself. To make a long story short (and you can read the longer story about my discovery on my post about Dealing with Postpartum Depression) my OBGYN had me start Zoloft as part of my treatment plan.
Within just a few weeks of being on Zoloft, I felt so much better. I was more relaxed, I wasn't yelling at my kids all the time, I had patience… everything was going along smoothly. In fact, feeling that much better made me wonder if I should have been on Zoloft many years ago. I had never felt so calm… so serene.
As time went on and things progressed, one thing did start bothering me. Writing usually came very easy to me. A blog post would take me 30 minutes at the most… when I felt the urge to write, the words would come and I wouldn't have to struggle much to get my thoughts out. That all changed over the past 6 months. I felt like all of my creativity had been zapped. I'd sit down to write and nothing would come. I'd have ideas swirling in my head… things I wanted to share with everyone, but I couldn't form enough of a creative thought to convey it.
Yes, the Zoloft was working and was able to get me out of a really bad place, but I felt numb creatively. As a writer, that is not a great place to be in either.
As nervous as I was to get off of Zoloft because of how much it made a positive difference in the way I was dealing with life and 4 kids, I made the decision a few weeks ago to slowly taper off. I lowered my dosage… went from taking it every day to every other day, then eventually down to half a day and now, for the past 2 weeks, I've gone completely off of Zoloft.
I can tell you this now… as much as I needed to be on Zoloft when I was on it and didn't realize how bad I was feeling until I felt better on it, I feel the opposite now. I didn't realize how much of me was gone while I was on Zoloft until I got off of it again. I feel that spark again… that buzz of creativity… that unveiled fog that is allowing me to see clearly and to feel again. I feel like me.
My idea notebook, which used to be with me all the time capturing random thoughts that popped into my head, has been sitting empty on my bedside table for the past several months. Just in the past few weeks, I've dusted it off and the ideas are flowing like crazy. It feels.so.good. I'm finally, beyond plain vanilla and feel the urge to spice things up some.
Which brings me to pancakes. I wanted to make pancakes this past weekend and not just any pancakes. A flavor of pancake that would capture my feelings and the beautiful spring like weather we've been having. Thinking of bright citrus, I stumbled upon these Lemon Poppy Seed Pancakes over at Pickycook and knew they would be the one… the pancake to brighten the room as much as the sun and smiles in my house were on this past Saturday morning.
I am happy. I am blessed. I feel good. Life is good….and so are these pancakes!
Lemon Poppy Seed Pancakes from Pickycook.com who got the recipe from Heidi Swanson
2 cups unbleached (all-purpose) flour (I had to add almost another 1/2 cup of flour to thicken the batter some)
1 teaspoon baking powder
1/2 teaspoon baking soda
1/3 cup sugar
pinch of salt
1/3 cup poppy seeds
zest of 4 lemons
2 cups buttermilk
2 large eggs, lightly beaten
2 tablespoons butter, melted
butter, to serve (and for pan)
To make the pancakes combine the flour, baking powder, baking soda, salt in a large bowl. In another bowl the buttermilk, eggs, butter, lemon zest and poppy seeds. Add the wet to the dry. Stir all the ingredients until they are just combined. Don't worry if the batter is a bit lumpy, you don't want to over mix.
Heat your skillet, pan, or griddle to medium-hot and brush it with a bit of butter. Test for the right temperature. If a drop of water dropped onto the pan starts to dance, you are in the ballpark. Pour about 1/3 of a cup of batter into the skillet. Wait until the pancake bottom is deep golden in color, then flip with a spatula and cook the other side until golden and cooked through. Repeat with the remaining batter.