Welcome to ThisLife by Shutterfly…I've finally found a way to organize, share, and and enjoy my photos!
 I take a lot of photos… between my camera phone and my DSLR, I am constantly clicking away. On a typical, average, just life happening kind of day, I take around 30 photos. On days where life is a little more exciting and we have special plans or events, I have been known to take up to 100 pictures or more. It's a hobby and passion and one way I really enjoy capturing the everyday moments.
I often get asked by others about how I organize my photos, especially since I take so many. The truth is, up until recently, my photos and the complete lack of any system were a hot mess. They mostly live on my hard drive, maybe sorted by date and are definitely rarely printed or shared for others to enjoy. I take all of these photos only to have them buried in folders on my computer I never look in.
Enter ThisLife… an amazing tool from Shutterfly that has given me new hope for getting my photos out of hard drive abyss and into the eyes of my family and others to see. Here is what I love about ThisLife.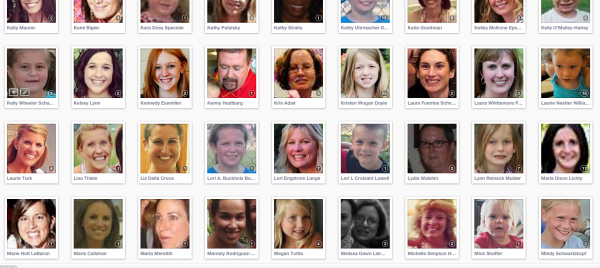 People Finder
The first thing you do when you set up your ThisLife account is pull in your photos. ThisLife will pull from all of your accounts (awesome!) – Instagram, Facebook, Shutterfly and even the photos on your computer (for example mine are in iPhoto) and puts them in cloud storage. It skips the duplicates and it does it quick!! In just a matter of minutes my ThisLife was loaded with my pictures and each of them were tagged by name! So, if I want to find a photo that has, let's say, my husband, I would just type in his name and all the photos tagged from the facial recognition with his name will come up! It is an amazing organizational tool that way.
Oh – the BEST thing about ThisLife is once everything is connected ThisLife automatically pulls in any new photos added to those accounts into the ThisLife cloud – so you can access it from anywhere.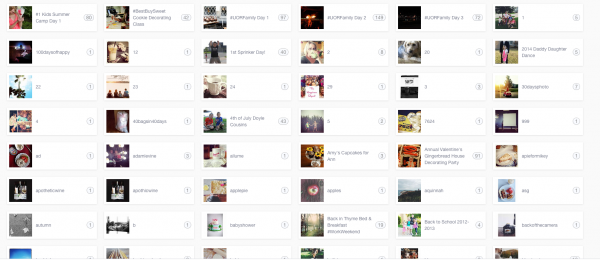 Hashtag Sorting
I love this…if you use hashtags on your photos, you can pull up any photos based on the hashtags associated with them. So if I wanted to pull up all my #SummerBucketList photos from all over the web and my computer, I just do a search with the hashtag and my photos are all there, in one place, so I can do whatever I want to with them (share with others, print an album, etc!)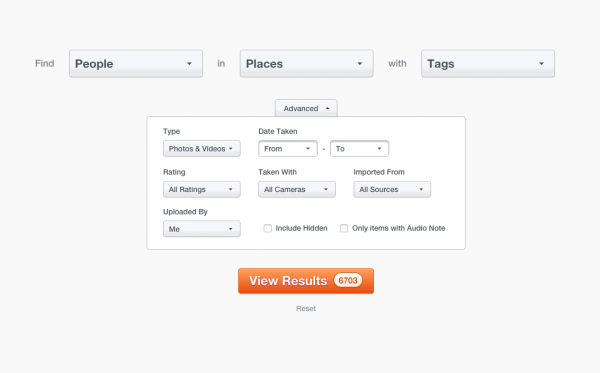 The photo above is a screenshot of all the ways you can search through ThisLife. So, why would you want to be able to search for photos this way? You guys… so you can actually DO stuff with them! Our photos belong in places other then our computers, friends! They need to be printed, shared, enjoyed! And guess what? ThisLife makes that so easy!  You can create stories and print photos and make albums in a touch of a button. In all of my years doing photography this is the easiest and most intuitive photo organizing tool I've used. It's kind of changed my life. I'm enjoying my photos once again.
I'm excited to let you know that my friends at ThisLife want to give one lucky Dine & Dish reader the chance to win a Standard Subscription to ThisLife. Simply use the PromoSimple widget below to enter the giveaway and get ready to change the way you organize and share your photos.
Don't want to wait and want to get ThisLife now? Click on over to check out their subscription pricing modules and pick out the one that's best for you! 
This is a sponsored post on behalf of ThisLife. I was compensated and given a 1 year subscription but all opinions are my own. I am SO thankful that through ThisLife my photos are a special part of my life again!
Reader Interactions