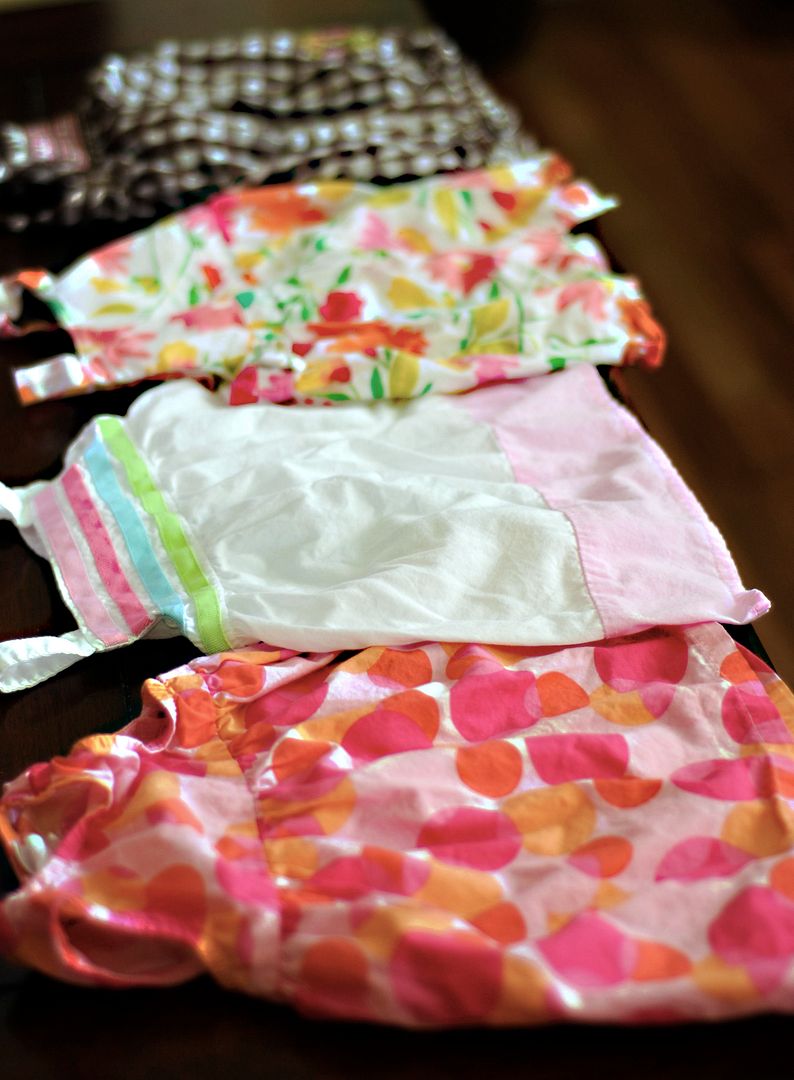 Today, we put away the bassinet. The bassinet that has held each of my children while they slept their first few precious months of life. The bassinet that in the middle of the night I would often get up to peek in, to make sure their little chests were still rising and falling. The bassinet that in the early morning hours, I would love to see a little fist pumping up in the air or a peek of a tiny toe.
0-3 month old baby clothes were gone through… I held back for safe keeping those outfits that conjure up special memories. The first real outfit Leah wore… the little sleeper sack from her first night at home as well as the tiny newborn sleeper, softer than any fabric I have ever felt, that my nephew and neice wore as well as all four of my kids.
It is hard for me to believe this chapter of my life is over. The chapter of new baby smells, giving birth, holding my newborn for the first time and introducing her to the world. I can't say that I am happy about it at all as I wish this stage would last a lifetime, but I am excited to see how our family grows as a unit now that we are whole. I can't wait to see what the next chapter will hold for us. I'm sure things just as wonderful.