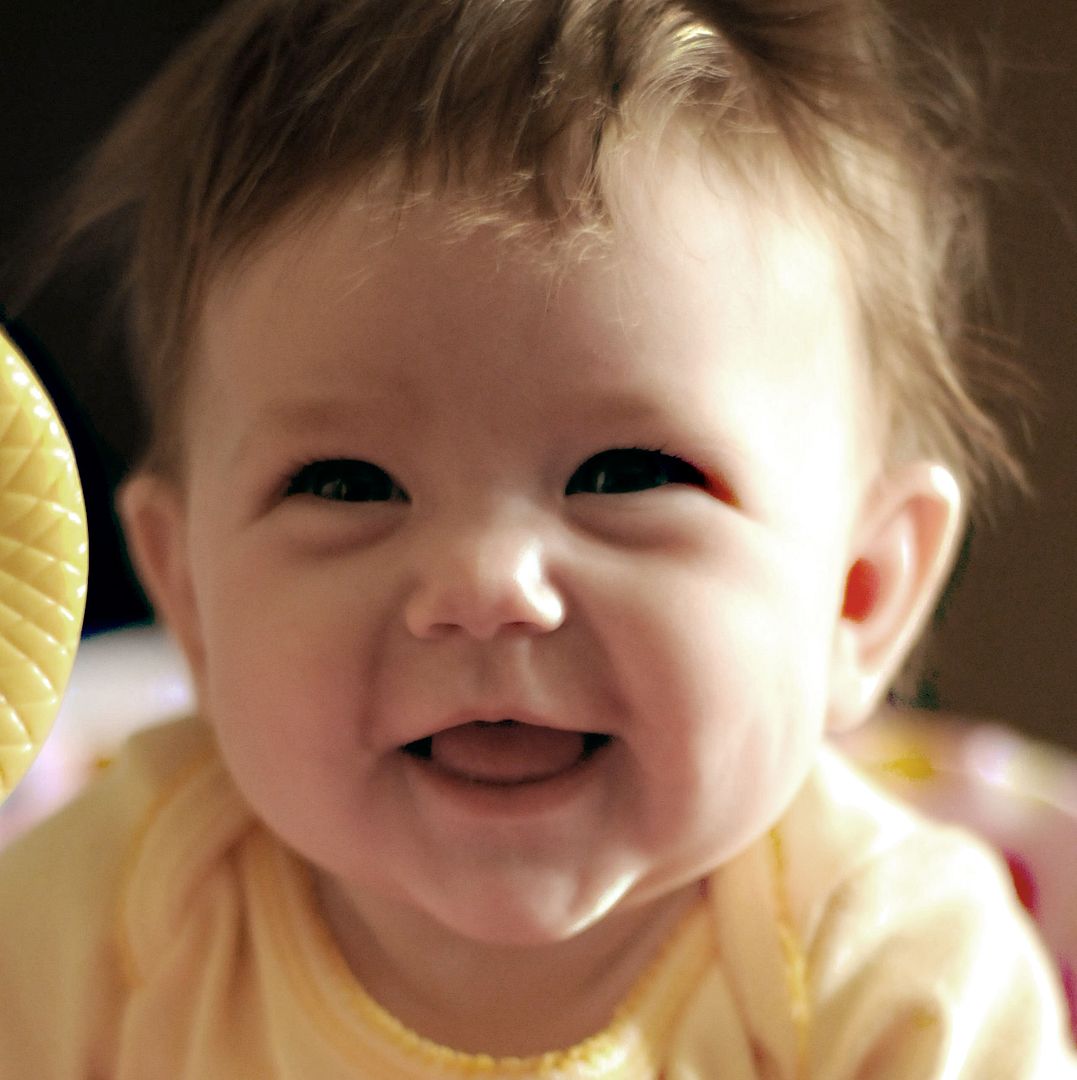 Leah is 4 months old today! Cliche as it may sound, I can't believe that she is 4 months already. Where has the time gone? I watch the slideshow from when she was born and it seriously seems like yesterday.
When the kids woke up this morning, I said "make sure you tell Leah Happy Birthday! She's 4 months old today!" The older two ran over and started smothering Leah with love. Ella, my 3 year old, looked at me kind of disgusted and said, "Mama… I think Leah has had more than enough birthdays already!" It has taken awhile, but I think the jealousy monster has finally reared its ugly head around here.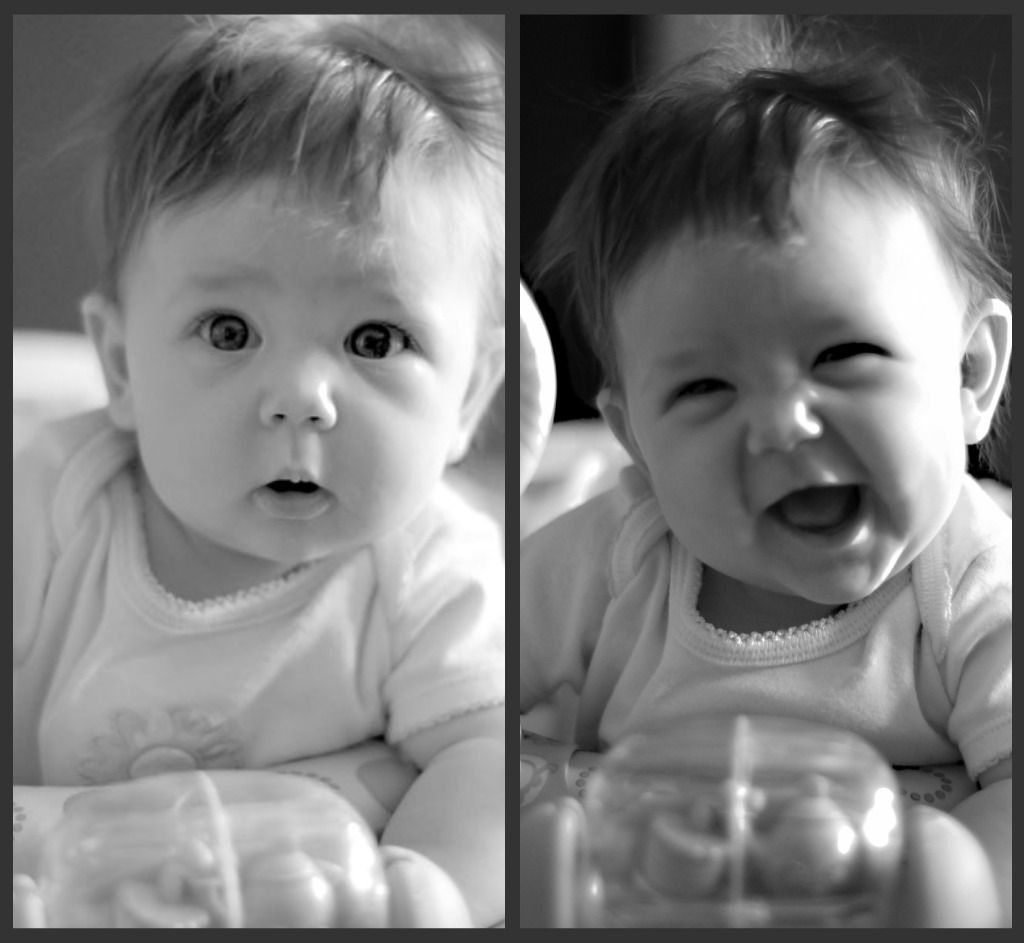 Anyway, it took 4 months to finally capture Leah's smile on camera, but here it is! Of course, we couldn't do smiles without showing off her more serious side too. Happy 4 month "birthday", Leah!