Don't forget the big giveaway going on. We're giving away EIGHT 2-day passes, which includes tickets to both Universal Studios Orlando and Islands of Adventure. We are breaking this up into 2 so TWO families have the chance to win 4 2-day passes! Check it out over on my Universal Studios Blogging Vacation recap post!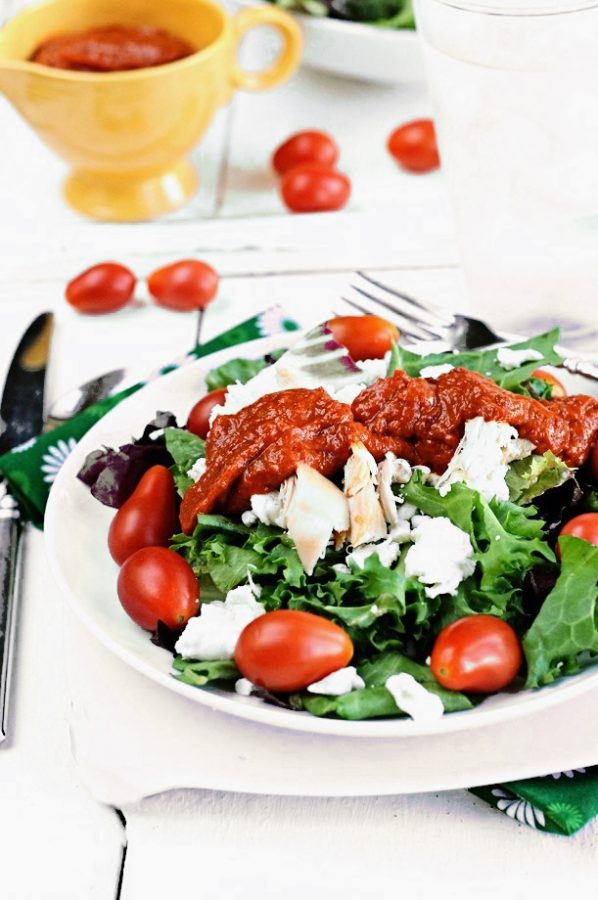 There are some people out there who have serious salad making talent. For example, one of our neighbors knows how to make a killer salad. He throws things in and whips things up and before you know it, you are feasting on the best salad you've ever had. Me? Although we eat salads with our dinner almost every night, I'm not that great at just throwing salad ingredients together.
I recently went to Monterey, CA with Dole salads and learned something pretty cool. Did you know that their bagged lettuce has recipes on the back for salad dressing that would go good with the particular variety of lettuce in the bag? I had no clue and let me tell you… I think it is a brilliant idea for those of us who are more salad challenged.
I'll write more about my trip to Dole next week, but as you are planning your food for Memorial Day, make sure to check out the recipes on the back of the Dole bagged salad packages for inspiration and ideas.
I picked up a bag of Mediterranean lettuce the other day and loved the sound of the recipe for Creamy Sun Dried Tomato Dressing, so I made it for dinner. I got a little dump happy with the roasted red peppers, so my dressing was quite thick, but the flavor was fantastic! Our dinner salad included rotisserie chicken, Mediterranean lettuce, grape tomatoes, feta cheese and mozzarella cheese balls. With the addition of the Creamy Sun Dried Tomato Dressing, it was salad perfection!
Have a wonderful Memorial Day weekend, everyone. I can't wait to see what you've all cooked up!
Recipe: Creamy Sun Dried Tomato Dressing (from Dole Salads)
1/4 cup light mayonnaise
1/4 cup sun dried tomatoes in oil, chopped
3 Tablespoons roasted red pepper, chopped
3 Tablespoons white balsamic vinegar (I used Red Wine vinegar because that's what I had… yum!)
2 Tablespoons chopped fresh parsley
2 Tablespoons olive oil
Salt and ground black pepper to taste.
Combine all ingredeints in a blender or food processor. Cover and blend until smooth. Season to taste.
Serve over salad with toppings of your choice.