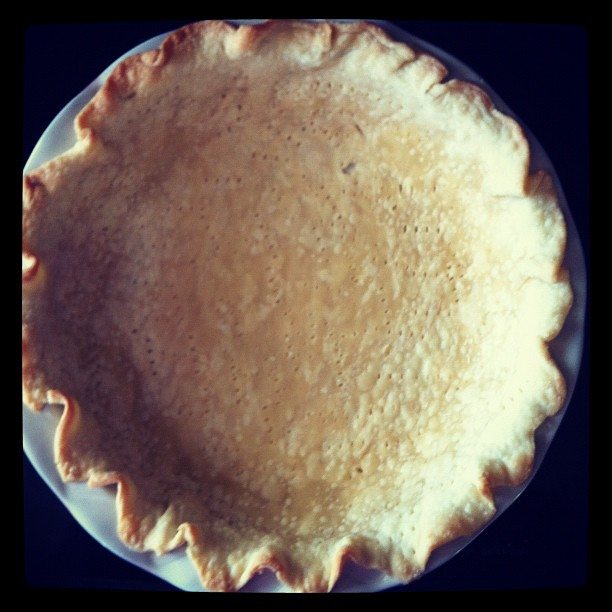 This giveaway is now closed. The winner, chosen by Random.org, is Caroline Mellis. Thank you so much to all who entered!
My hands are always busy. I'm brushing little girls hair, putting away dishes, cooking dinner, changing diapers, giving hugs, typing, turning book pages, washing mirrors, vacuuming… you get the picture.
This week, my hands were busy attempting to make pie crusts. If you follow me on Twitter or Instagram, it's possible you have seen my 10 failed attempts to create a good pie shell. I took helpful advice from everyone as to why my pie crust might have been folding in and collapsing. No matter what I tried (freeze the butter, chill the flour, use pie weights, crimp the crust over the edge, etc. etc. etc) my results were the same..not good.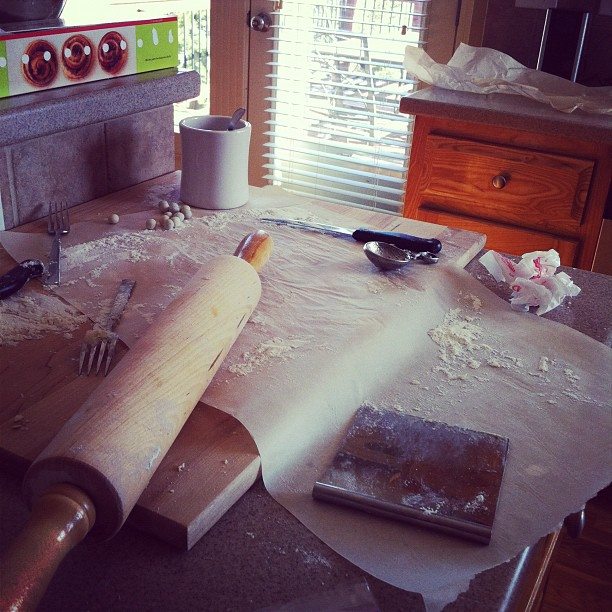 After one such frustrated tweet, my phone rang. Hands covered in flour and butter from working the dough, I normally would have just skipped the call. When my VTech phone system caller ID announced it was my mom, I knew I wanted to answer it. Luckily, I had on my hands free cordless headset that goes along with my VTech LS6475-3 phone. I didn't miss the opportunity to chat with my mom (and to hear her great advice about my pie crust efforts) because I was able to talk with her free of using my hands to hold the handset.
We are definitley busy… you are too. It's a fact of life right now for most of us. Multi-tasking is the only way to stay on top of things and survive. The VTech Multi-Tasking Phone System let's you keep doing whatever is on your to-do list all the while enabling you to stay in touch with friends and loved ones via phone.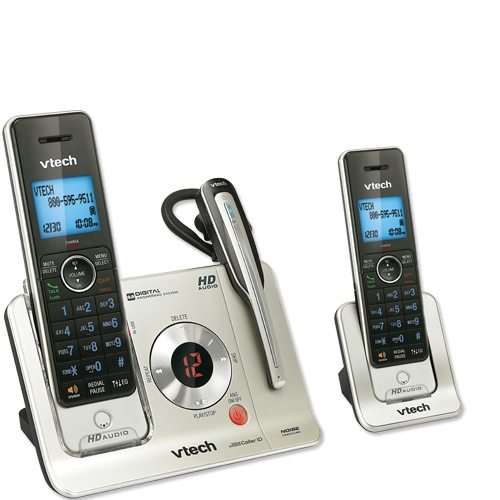 VTech Giveaway!
I'm excited to let you know that my friends at VTech have a great giveaway for you! They want you to experience the difference the VTech Multi-Tasking Phone can make with keeping you on task. Because of that, they are sharing a "multi-tasking" gift basket which includes:
1 Functional leather basket
Chocolates
Beverage warmer
$100 Staples gift card
Desktop organizer
Fun holiday trimmings
To enter the giveaway leave a comment on this post letting me know how you think the VTech Multi-Tasking phone system can help you in your busy life. For additional entries:
Become a friend of VTech on Facebook. Leave a separate comment on this post letting me know you completed this.
Tweet the following " Let @VTech411 & @DineandDish help you stay connected & on task with the VTech Multi-tasking phone #Giveaway http://su.pr/1UWtqj " Leave a separate comment on this post letting me know you completed this.
Giveaway will end on Thursday, December 8th, 2011. Winner will be chosen via Random.org and notified via valid email address. Thanks for entering and good luck!
This is a sponsored giveaway on behalf of VTech. All opinions expressed are my own.