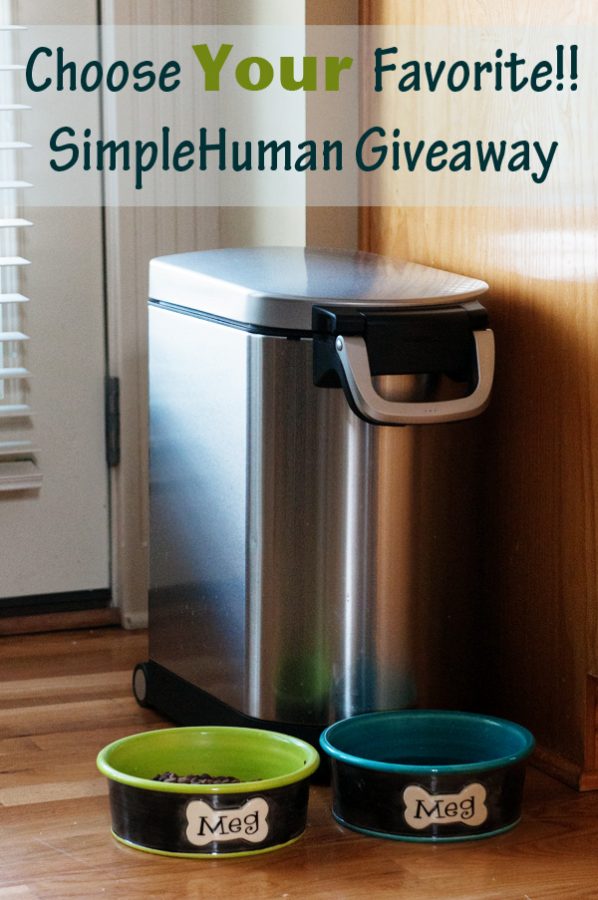 This giveaway is now closed. Congratulations to Leigh Amos, the winner. Thanks to all who entered!
Every once in awhile, a company comes along that does things that just make sense. SimpleHuman is that company for me. What they do and the products they create simply make so much sense.
Take their automatic soap dispenser and other sensor technology products… there was a need, and it made perfect sense for them to create a product that fits that need. And I love having those items in my home.. they simplify my life.
Have you ever noticed though that sometimes you don't even realize there is a need for something until you have the product in hand and you realize it meets a need you didn't even knew mattered? SimpleHuman has some of those products that meet needs I have that I didn't know mattered before, but now realize they totally do. Have I confused you? 🙂
Let's chat about the SimpleHuman Brushed Stainless Steel Pet Food Can (pictured above). When I first saw this product my flour loving mind originally thought "This would be the BEST container for all the bulk flour I buy at Costco." The lid seals tight, it has a scoop that doubles as a measuring cup, it's big enough to hold giant bags of flour and it's pretty. When I got the Pet Food Can though I have to say I decided to stick with using it for what it was intended…to store Meg's dog food.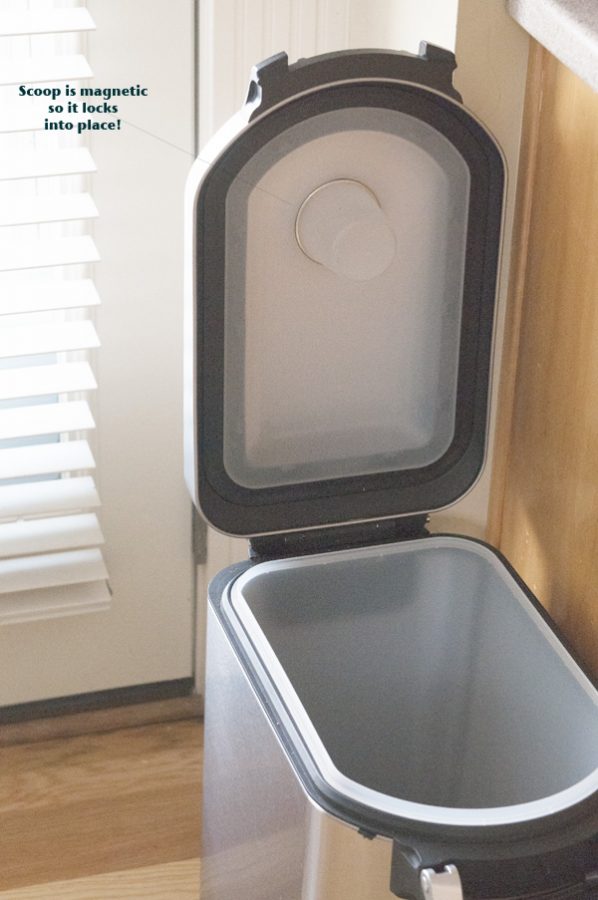 I love that I can keep it out in the open, right next to her dog food bowls, and it looks pretty out, blending in well with my kitchen style. I also think it's genius that the scoop is magnetic and clicks onto the lid. No more digging to the bottom of a full can of food to search for the scoop!
I've posted a few times about my love for SimpleHuman products, and now it's your turn to check out their website and win! My fellow SimpleHuman ambassadors and I each have giveaways happening simultaneously where you have the chance to win one SimpleHuman product of your choice! What do you think? What would you choose? Maybe you've been longing for one of their Sensor Trashcans. Or how about something from their Kitchen Collection, like the paper towel dispenser, canisters or dish rack? Maybe your bathroom needs the SimpleHuman touch, so you'd choose the Sensor Mirror or Shower Mirror?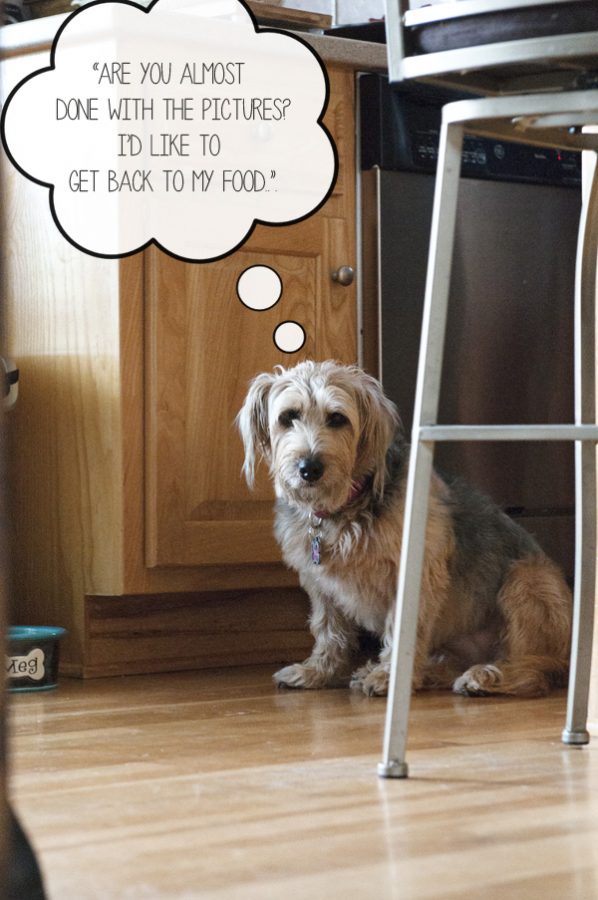 Ok, ok… let's move onto the GIVEAWAY! Simply follow the instructions in the PromoSimple widget below. Also, after entering my giveaway, make sure to enter my fellow SimpleHuman Ambassadors giveaways too! You can find their giveaways by clicking on the following links:
Disclosure: I am a paid brand ambassador for SimpleHuman. All opinions expressed are my own. Thank you for supporting brands who make it possible for me to continue delivering great content for Dine & Dish.