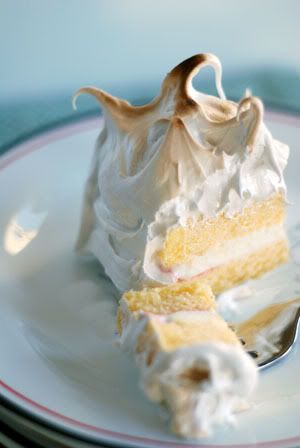 I've mentioned this before, but I am a firm believer that every one you meet is placed in your life at that point for a very specific reason. We may never know what that reason is, but even those chance encounters… a small conversation with someone while waiting in line at the grocery store, a chat with a mom at a local park, your labor and delivery nurse in the hospital… each of those people had a purpose for being placed in your life.
In November of 1999, my husband and I met two couples who ended up impacting our lives forever. We were on our honeymoon cruise, evening two. When we went into the dining room to sit down, we were led to a table with four other couples. Who knows why we all hit it off so well, but we did and for the most part ended up spending a great deal of time together on the rest of our vacation. Lots of great memories were made, some "could be used as blackmail" videos were taken, photographs were shared, and strong friendships were formed. We have managed to stay in touch with two of those couples over the years… Stacy, Bryon, Jan and Rob.
Over the past 9 1/2 years, we have gone on several other vacations together. Vegas, The Outer Banks of North Carolina, Arizona, Ohio and Kansas City. Four years ago this week, we were all sipping margaritas on the topless deck of a cruise ship, headed to Cabo San Lucas. (And no, we weren't topless… just a little hint… people rarely use the topless deck, so if you are looking for a quiet and sunny place to hang out, head upstairs).
Things have changed a lot for us over the years. Children have been had, major geographical moves have been made, jobs have changed, family members have been lost, marriages have had their ups and downs, kids have been injured, tears have been shed and happiness has reigned. One thing that I do know is that when I think about who some of the dearest people are in our lives, these two couples top the list.
So, to the Rethakes and Taylors, who we are so grateful to have met those many years ago, know that we love you and appreciate your friendship a great deal. We will always have so many memories together… "Alcatraz", "Cherries Jubilee!!", "Surprise Me", "The Cotton Eyed Joe", "We're going on a pub crawl…", "Sting", "Pedro the Dog", "M&M Poker", "Phase 10", "Vladamir", "Go Mustard!"… and so much more. I personally can't wait until we can all "Meet in the Nook" again!
As a little tribute to our past cruise vacations, I made a very simple version of Baked Alaska from a newspaper insert called Relish Magazine. Baked Alaska was a popular final day at sea dessert on the cruise ship, always followed by the crew of mostly non-Americans singing The National Anthem. I always found that a bit funny! I hope you enjoy it.
Baked Alaska (from Relish Magazine)
Ingredients
1 (11-ounce) pound cake
1 pint vanilla ice cream  (I actually used Edy's Slow Churned Strawberry Cheesecake)
½ cup sugar
2 egg whites
2 tablespoons water
¼ teaspoon cream of tartar
½ teaspoon vanilla extract
Instructions 1. Cut pound cake lengthwise to make 1⁄2-inch thick slices. Cut 8 circles from slices using a 3-inch round cookie cutter. Place a scoop of ice cream on 4 rounds. Top each scoop of ice cream with the remaining rounds of cake. Press down lightly and, using a knife, smooth away any ice cream that has pressed out the sides. Place on a baking sheet and cover with plastic wrap. Freeze at least 15 minutes.
2. Fill a large saucepan with 1-inch of water. Bring to a simmer. In a double boiler or a metal bowl that will fit over the saucepan, place sugar, egg whites, water and cream of tartar. Set bowl over simmering water and beat with a handheld mixer at low speed, 3 to 5 minutes, until an instant-read thermometer registers 140F.
3. Increase speed to high and continue beating 3 minutes. Remove bowl from heat and beat until cool, about 4 minutes. When peaks form, beat in vanilla. Cover with plastic wrap and refrigerate at least 15 minutes.
4. When ready to assemble, preheat the boiler. Remove cakes from freezer, and quickly spread with meringue, swirling to make peaks. Place cakes under broiler, as close to the flame as possible, to brown the meringue tips, about 1 minute. Serve immediately. Serves 4.