I'm honored to be a part of the 2013 Kraft Tastemaker Community, where I am teaming up with Kraft Foods to bring you family friendly recipes using common ingredients found in your pantry!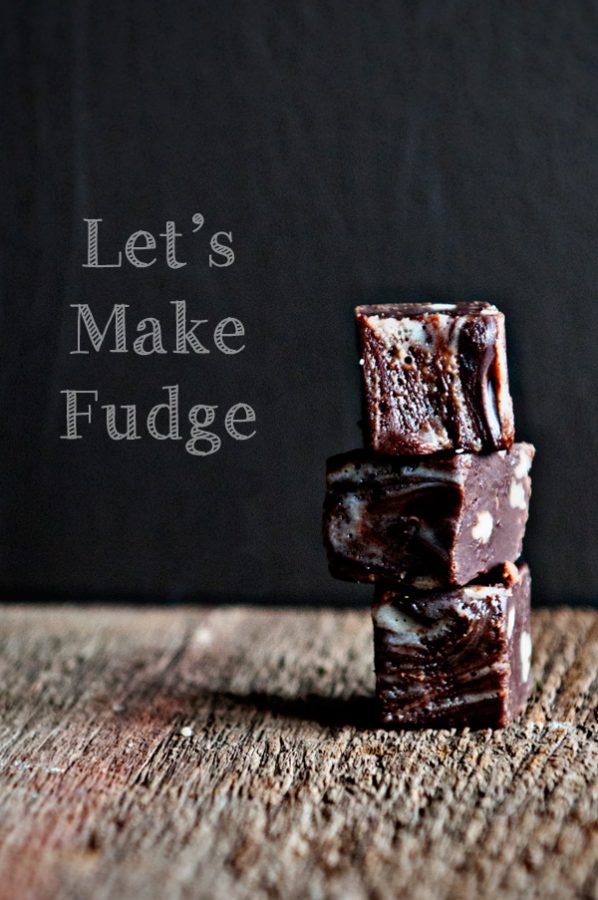 Yesterday, my friend Jenny invited me over for her huge annual fudge making day! Jenny has been doing this tradition with friends for the past 9 years and I was honored to take part. On the docket for the day was 11 different fudge recipes…some perfected over time, others new experiments added on this year. All of the recipes turned out to be fantastic… I can't wait to re-create them in my own house.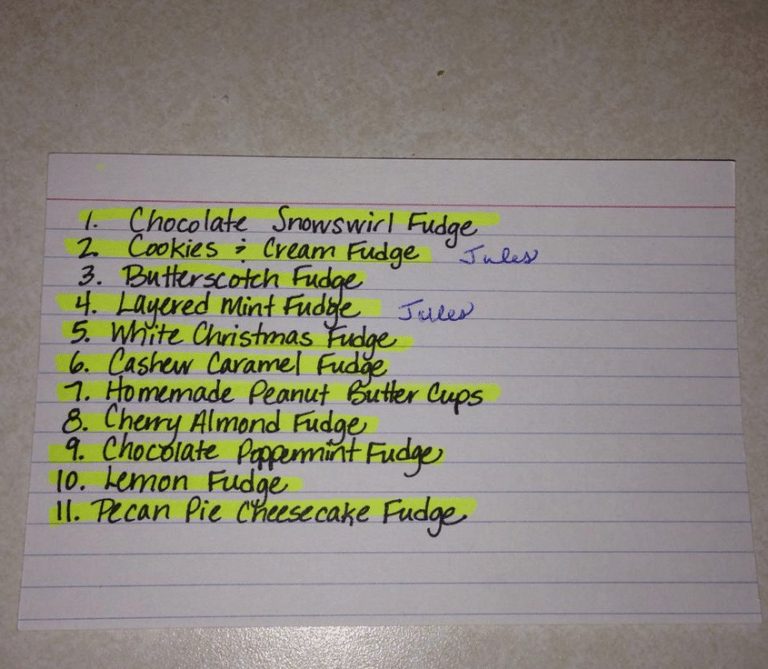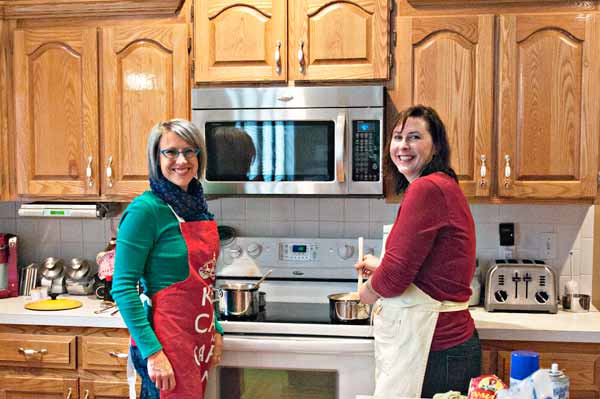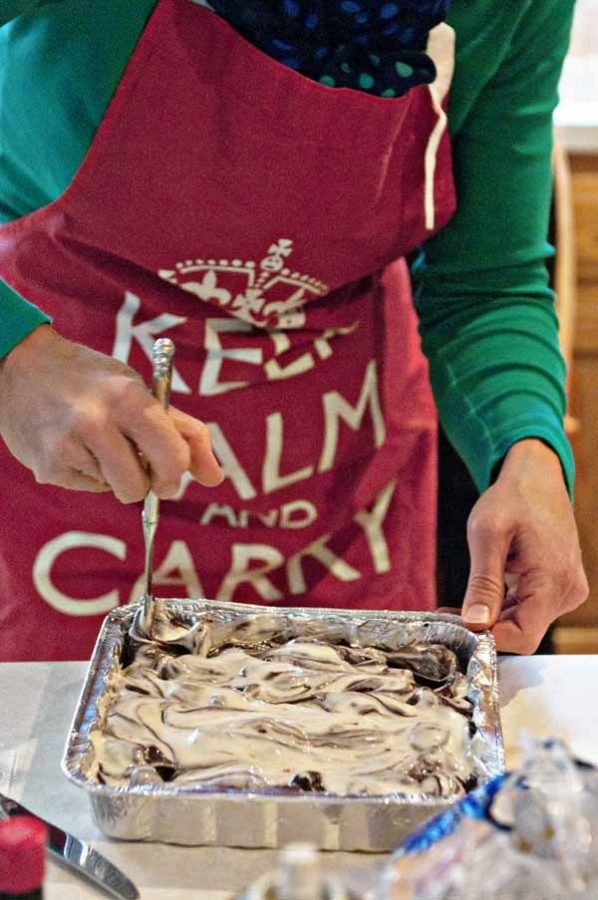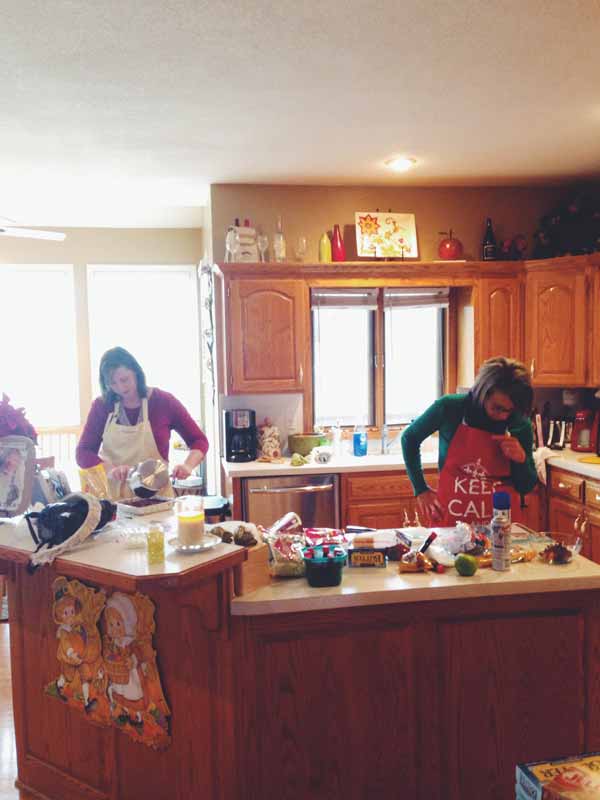 As the newbie to the group, I did a lot more observing (and picture taking) than anything else. I made two of the recipes and then left the rest up to the masters themselves.
I have a traditional cookie baking day with a friend of mine, but I think fudge might be the way to go! It seemed a lot easier and there are so many chocolate fudge recipes out there which means you can have a huge variety at the end of a cooking day. Imagine all the great holiday gifts Jenny will be able to make up for friends and neighbors with so much fudge to give. I love this fudge making day tradition and feel honored to have been included in on it this year!
I made a quick video (so not my forte) of the day with some of the highlights. I hope you'll click through and watch it! Also, below I've shared the recipe for my favorite fudge recipe out of the ones that we made yesterday. Caramel Cashew Fudge tastes just like a Mr Goodbar candybar… one of my favorite! I hope you enjoy!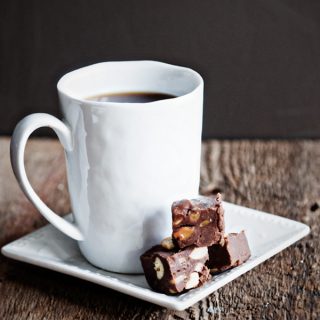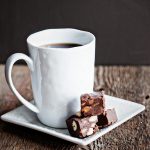 Caramel Cashew Fudge Recipe
Caramel Cashew Fudge is made with semisweet baking chips, fluffy marshmallow cream and salty cashews, for a wonderful treat from my friend Jenny's recipe collection.
Ingredients
1/2

cup

butter

softened

1

can

5 ounces evaporated milk

2-1/2

cups

sugar

2

cups

BAKER'S Chocolate Chunks

1

jar

7 ounces JET-PUFFED Marshmallow Creme

24

caramels

quartered

3/4

cup

salted cashew halves

1

teaspoon

vanilla extract
Instructions
Spray a 9 inch baking pan with cooking spray. Set aside.

In a large heavy saucepan, combine the milk, sugar and butter. Cook and stir over medium heat until sugar is dissolved. Bring to a rapid boil; boil for 5 minutes, stirring constantly. Remove from the heat; stir in chocolate chunks and marshmallow creme until melted. Fold in the caramels, cashews and vanilla.

Pour into prepared pan. Cool. Once set, cut fudge into 1-in. squares. Store in an airtight container.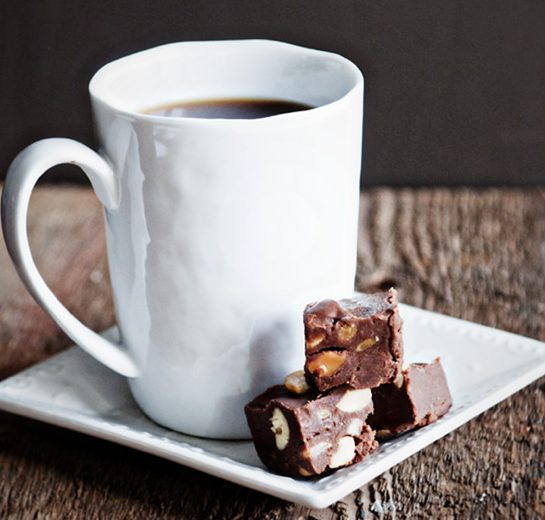 Disclosure: I'm proud to be a compensated brand ambassador for Kraft Foods. All opinions expressed are my own. For additional Christmas Recipes, make sure to visit the Kraft Foods holiday and baking page.