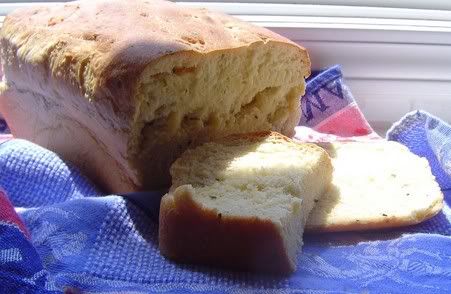 I just wanted to pop on here tonight to wish everyone a very Merry Christmas and if you don't celebrate Christmas, I wish you a wonderful day. It amazes me now that I am a parent how exciting it is to see Christmas through the eyes of my children. I hope that as you celebrated this day, you were able to find the magic and joy of the season and that you have a sense of peace, happiness and hope when you look forward to the coming year.
They say that breaking bread with others is a sincere way of sharing our hearts, minds, and homes with people… it's an act of peace and graciousness.  My wish for you is that you always have someone to break bread with.Merry Chrismtas!
Kristen
One week ago today, I dished about  Our Annual Chrismtas Party.
Over at our family blog, I dished about The One That Got Away.