Slow Cooker Spinach Artichoke Dip is a different spin on a traditional recipe thanks to Monterey Jack Cheese.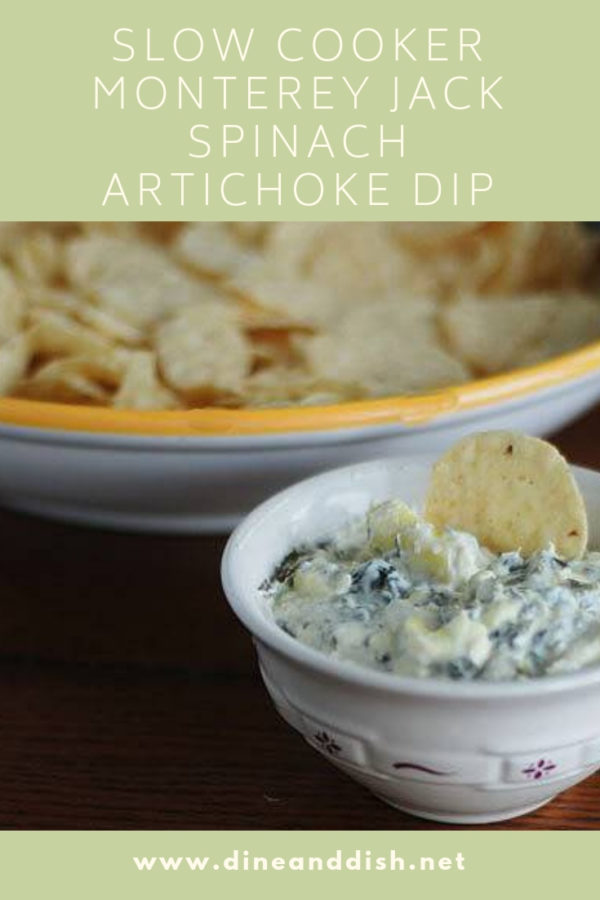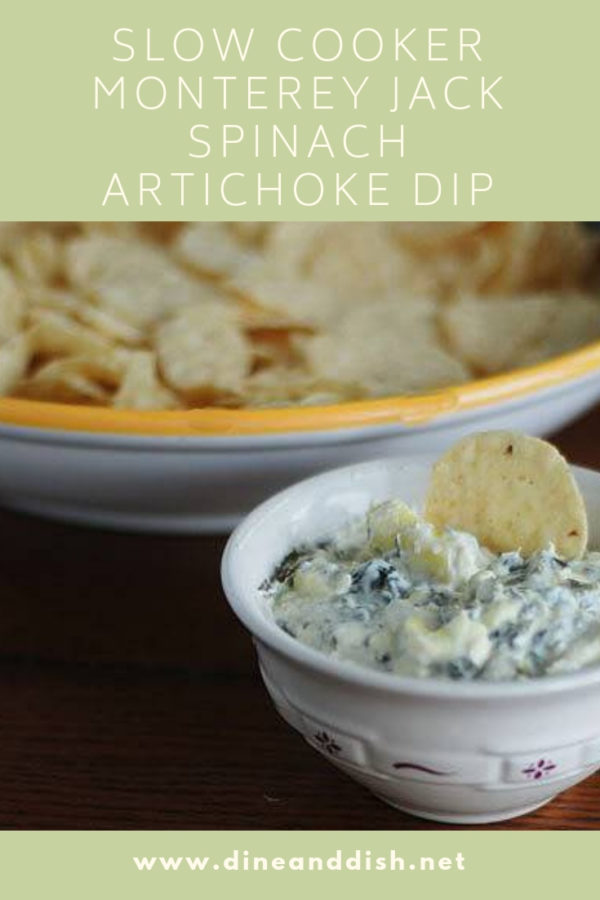 I have always been one of those people who blends in pretty easily. I don't stand out in a crowd with my looks or personality. In high school, I wasn't one of the most popular people, but I also wasn't in the least popular group either. I was just kind of average, moving along happy where I was.
I haven't changed much. In fact, I haven't thought about the "popular" crowd concept much until I had a kid in grade school. It is interesting to see how the "cliques" form, once again, when we are adults. I always thought that once you were out of high school, you were past those cliques, but there always seems to be a group or two still interested in forming and being a part of the popular clique. You walk up to school to pick your kid up, and there is always that circle of mom's who I like to call the "Barbie Brigade". Beautiful, dressed to the nines, and socially hip. Those mom's who couldn't have possibly gained an ounce of fat by having their children. The mom's who stand out in the crowd because they are put together and have an interesting aura around them.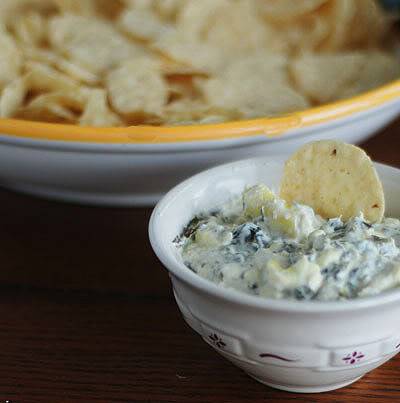 Then, there is me… and lots of other moms like me. We walk up to school with one kid screaming at the top of her lungs because you made her put on a coat and the other dressed in striped pink tights, a red dress and hair sticking out everywhere because of the static electricity in the air. As the mom, by the time school is out for the day, the good hair day that lasted all of 10 minutes has gone all wrong. You realize that you are wearing one black shoe and one brown shoe and you can't remember if you actually rinsed the shampoo out of your hair that morning when you were in the shower. Oh, you stand out all right… but not necessarily because you want to!
There are some things that the Barbie Brigade and the mom's like me all have in common. If you take the time to dig a little deeper, your original thoughts about all of us may be a little different. Some of the mom's in the Barbie Brigade are the nicest ladies I have met… and trust me, I've tried really hard to hate them. Some of them live up to your expectations as well. Same goes for the mom's out there that simply blend in. You may think that they are off-putting or not interesting because they are so "normal", but if you get the chance to know them you will find they have personalities that outshine even the most put together of moms.
This Slow Cooker Spinach Artichoke dip recipe is a lot like those moms who blend in. If you were to pass it on an appetizer line, you most likely would not be too terribly tempted to try it. I mean, really… how much different can a Spinach Artichoke dip recipe be? Take it from me on this one – you want to get to know this dip. I don't know if it is the Monterrey Jack cheese or what, but it has such a delicious and unique flavor you will be coming back for more and more.
---
Tips for making this Slow Cooker Spinach Artichoke Dip
This recipe can easily be paired with chips, but for an extra special pairing, make this Homemade Lavash. 
I love this Crokpot brand Slow Cooker for making this Slow Cooker Spinach Artichoke Dip.
Although this recipe can be a "dump it in and forget it while it cooks" type recipe, I recommend giving the spinach artichoke dip a few stirs throughout the cooking process so it doesn't burn on the bottom.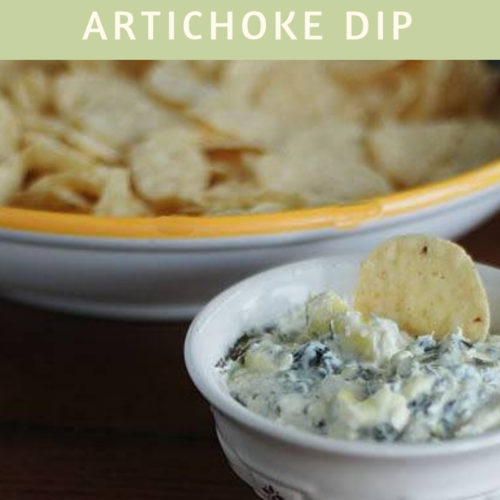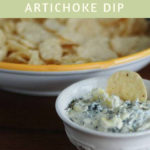 Slow Cooker Monterey Spinach Artichoke Dip (from my friend Emily Dumler)
A surprising and different take on a traditional Spinach Artichoke Dip recipe, featuring Monterey Jack cheese.
Total Time
3
hours
10
minutes
Ingredients
1 8oz

package

frozen spinach, defrosted

1 13oz

can

artichoke hearts, non-marinated, drained

2

cloves

garlic

minced

2 16oz

packages cream cheese

1

cup

heavy cream

1

cup

shredded Monterey Jack

1/2

cup

shredded parmesan
Instructions
Combine all the ingredients (spinach, artichokes, garlic, cream cheese, cream, Monterey Jack Cheese and Parmesan) in a food processor.

Add to slow cooker and cook on high for 3 hours or low for 2 hours. (Stir a few times during the cooking time.)


Serve with Chips or Homemade Lavash (which is AMAZING!)