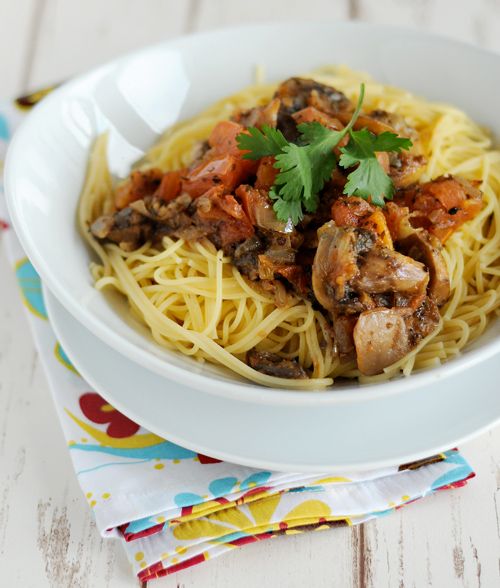 I'm excited about the Ask a Blogger question this week because it is about a very hot topic… blog giveaways. I get this question all the time from newer bloggers and it is a great one. The most recent time this question was asked was earlier this week, by one of my own Adopt a Blogger adoptees – Stephanie from the beautiful blog, Desserts for Breakfast. Here is Stephanie's question:
"I've been thinking for a while about having my first giveaway on the blog!  I have no sponsors, so it's totally a me-loving-to-give-things-away-to-people thing.  Plus, giveaways always seem so awesomely fun on other blogs.  But, I don't know the first thing about any logistics of running a blog giveaway and can't seem to find anything on Google about it, so I was hoping that you'd be willing to give me a few tips?  Mainly, what rules and legal things do you think I should be aware of?  And, how do you think I could garner enough entries to make the giveaway be worthwhile?"
Such a great question and I can't wait to read everyone's answers in the comment section. I think giveaways can be a lot of fun too and it is a great way to show your readers how much you appreciate them. Everyone loves free stuff!
First, you need to figure out what you want to giveaway. That is important and will become the cornerstone for the way other parts of your giveaway are handled. As far as logistics, a few things you'll want to consider:
How do you want people to enter? I usually do the leave a comment on the giveaway post as an entry and let the Random Number Generator choose the winner, but some people do where you can get extra entries if you tweet it, subscribe to your feed, get email updates, become a Facebook fan, that kind of thing. I am not organized enough to keep track of all that, so that is why I just do "leave a comment" or answer a question, etc. as an entry. Make sure you stress that if they enter, they MUST leave a way for you to get a hold of them so you can notify them if they win. You wouldn't believe the number of people who forget to include their email address! Just saying "Katherine" and "I'd love to win this" gives me no clue about who you are in the big old blogosphere.
Do you want it to be open to everyone, or only readers in the US or your geographic area. This is basically to cover where are you willing to ship the prize to.  If it is a gift certificate or something, this doesn't really matter, but if it is something heavy to ship, then it could be an issue. Also, customs could be an issue, so you really have to consider this carefully.
Since it is a sponsor free giveaway, you will just want to put somewhere in the post a disclaimer like "I love <whatever you are giving away>… the company in no way sponsored or is representative of this post. I'm doing the giveaway out of the goodness of my heart to show you all how much I appreciate you". Something more creative like that to indicate to your readers that no one is paying you or giving you any goodies to have the giveaway.
And finally, you have to realize that although a great giveaway can be a nice traffic booster, without some nurturing, it isn't often traffic that sticks around much longer after the giveaway. Your blog has to be producing great content… make people want to come back because of your writing and photography – not because you give away cool stuff.  (Stephanie has great content and photography, so this won't be an issue for her… but just a tip for others out there wondering the same thing!)
So – experienced bloggers… I'd love to hear your opinion about blog giveaways. What tips, tricks and information do you have that might help other new bloggers out when deciding whether to do a giveaway on their blog. Leave your comment below so we can all learn from your experience!
Remember – if you are a new food blogger and have a question you'd like answered, please send me an email at kristen <at> dineanddish.net.
Because this is a food blog, I'm going to share the recipe for 10 Minute Mushroom Spaghetti Sauce from Recipezaar. This is such a quick and easy recipe for a nice, meat free, meal. Perfect for spring and summer when fresh veggies are in abundance!
10 Minute Mushroom Spaghetti Sauce (from Recipezaar)
20 min | 10 min prep
SERVES 4
Heat oil; brown garlic, onion, mushrooms and parsley.
Add all other ingredients.
Simmer 10 minutes.