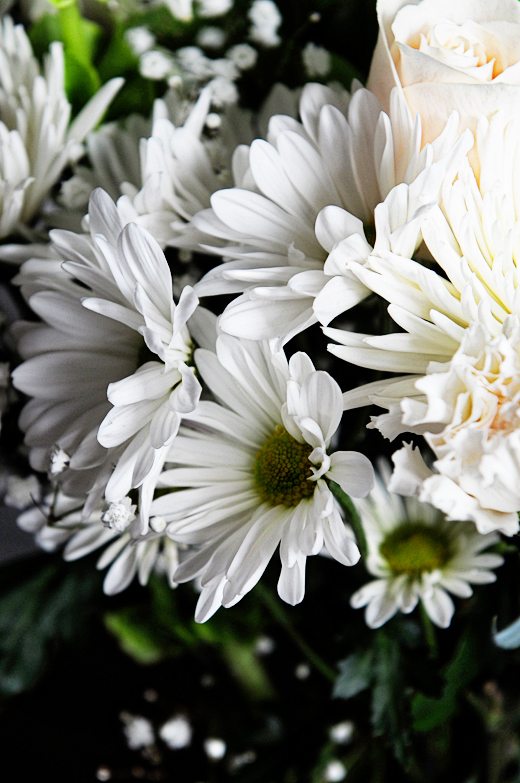 It's been roughly 30 days since I started using the Meaningful Beauty Anti-Aging Skin Care System. As promised, I'm back to let you know what I thought of the system as a whole.
If you'll remember, I haven't been very diligent when it comes to taking care of my skin. I wash my face and use an SPF moisturizer, but have put off the routine of taking care of my skin with a specific system for too long. The signs of aging are slowly but surely creeping up on me.
After using Meaningful Beauty for 30 days have I seen a significant difference in the look and age of my skin? The changes have been subtle, but I have noticed that my skin looks healthier and more radiant than it did before. I liked the Meaningful Beauty Anti-Aging Skin Care System enough to order some more. I don't think only trying it for 30 days would give me the longer term results I desire.
Below are the products I tried and my thoughts about each of them.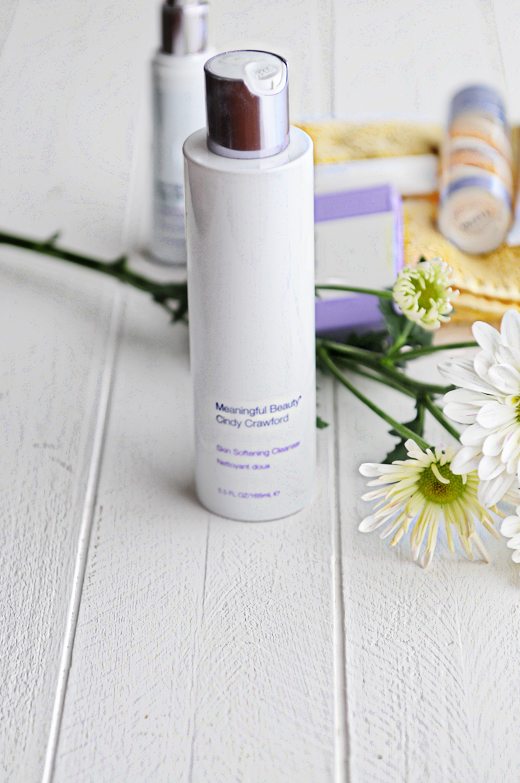 Skin Softening Cleanser: I used this product both morning and night. I'll be honest and say it did a great job of cleaning off my makeup and cleansing my skin, but I felt like it's lack of lather bothered me. I'm used to cleansers soaping up, at least, and this didn't do that at all.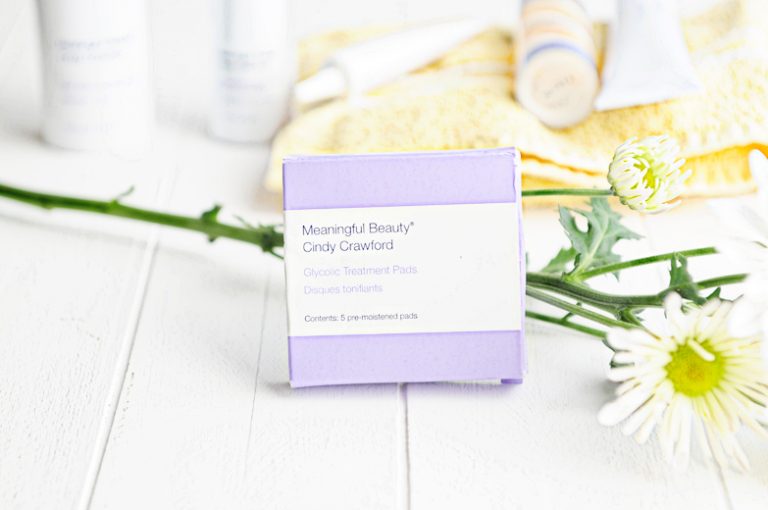 Glycolic Treatment Pads: This was my favorite product out of the entire system. I used these pads twice a week in the evening and really loved the fresh, tingling feeling they gave my skin. This is an optional element of the skin care system, but I definitely recommend them.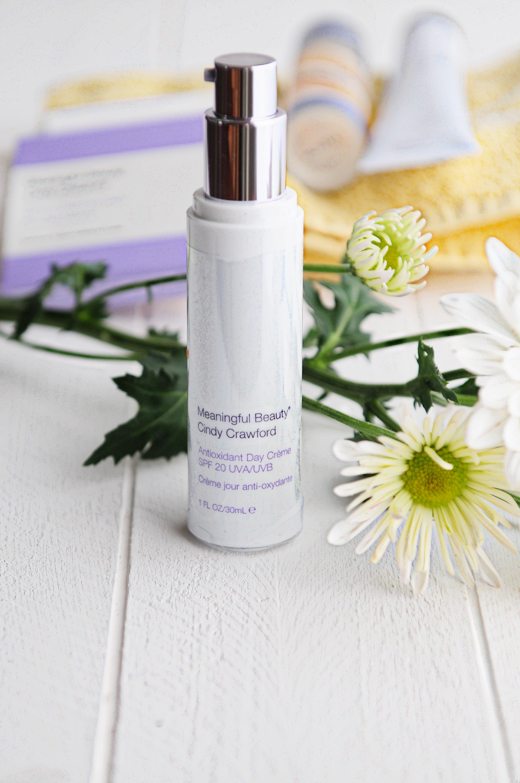 Antioxidant Day Creme SPF 20: I used this product once each day. I appreciate the lightness of this day creme.. a thin layer provides great SPF coverage and doesn't make your skin feel greasy.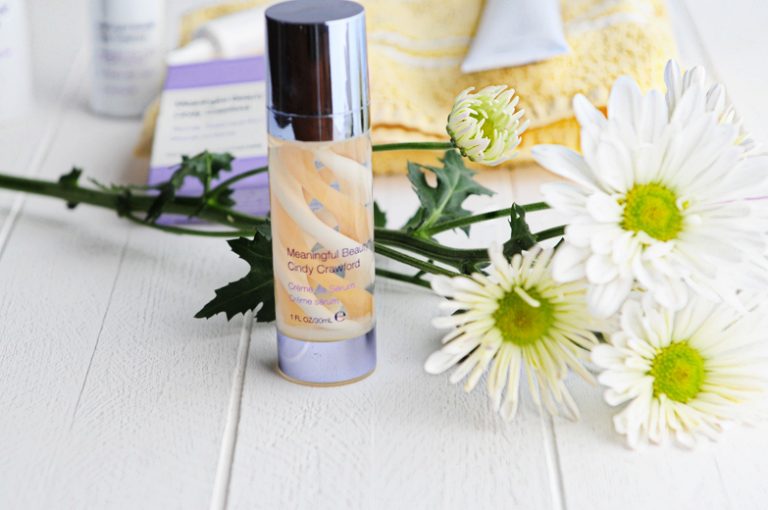 Creme de Serum: The Creme de Serum is something I used both day and night. It is key in helping to prevent the visible signs of premature aging (aka fine lines and wrinkles). The Creme de Serum is another very lightweight, moisturizer (with a very slight tint to it).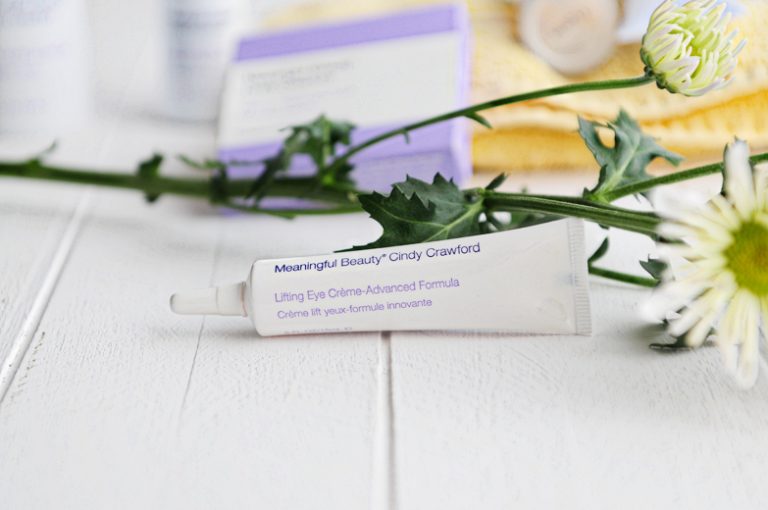 Lifting Eye Creme – Advanced Formula: The eye creme was part of both my morning and evening routine. A little bit of eye creme went a long way!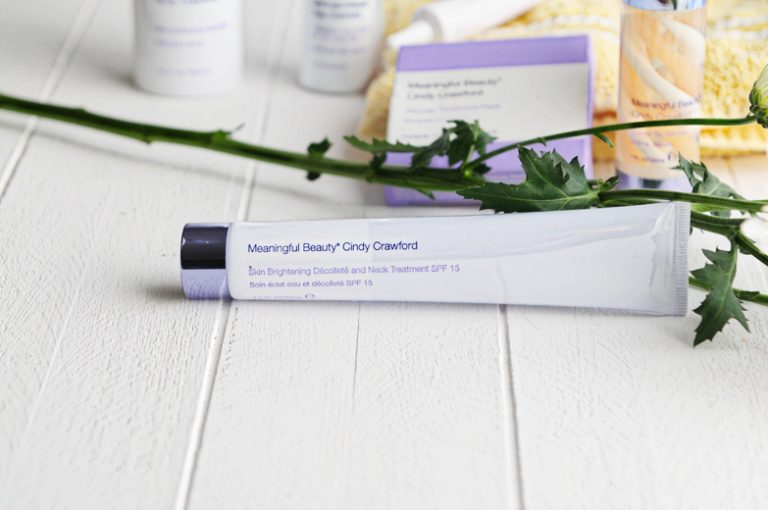 Skin Brightening Decollete and Neck Treatment: This product is used in the morning as a final touch before makeup. It helps to prevent that "Ally McBeal Waddle" (remember that episode?). I'm all for anything lightweight and quick to apply that will keep my neck and "waddle" firm!
It may seem like I've added a lot of products to my skin care routine, but it honestly only added about 5 minutes of additional time to do all of this each day.
If you have any specific questions for me about the Meaningful Beauty Anti-Aging Skin Care System, be sure to leave them in the comments or send me an email!
Disclosure: I wrote this review while participating in a test drive campaign by Mom Central Consulting on behalf of Meaningful Beauty and received a 5-step treatment kit to facilitate my review, a second 5-step treatment kit to giveaway, and a promotional item to thank me for taking the time to participate.
Disclosure: This blog post contains affiliate links. As an Amazon Associate, I earn from qualifying purchases.