As part of trying to be my best self, my May habit to master is washing my face every night.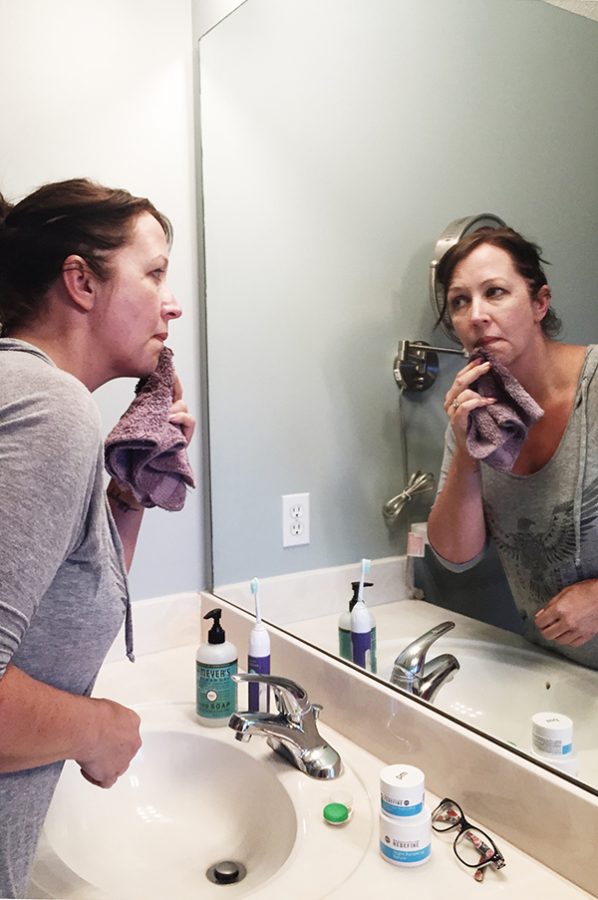 So, confession time… I am horrible about washing my face every night. I'm sharing this because I know I can't be the only one!
Yes, I go to bed with a face full of makeup, dirt and grime, and yes I know when my face hits my pillow at night, that dirt and grime is transferred to my pillowcase. And yes, I realize that no matter how clean my face is, when I lay down on that pillow case that has also had my not clean face on it prior, I'm getting all that dirt, oil and grime right back on my face.
This used to not matter to me. I mean, it mattered, but sleep mattered more. However, as I'm discovering with so many things past the age of 40, my bad habits are catching up to me.
I have always had good skin… I've been very lucky that way. Until recently. All of a sudden over the last few months, my skin has been prone to breakouts more than ever before. On my cheeks, on my chin, on my forehead and even my neck (what the heck is up with that?). Yes, friends…as a 42 year old woman, I for the first time in my life, have the face of a hormonal teenager! It's maddening. But I know the reason is I've done a horrible job of taking care of my skin and washing my face at night.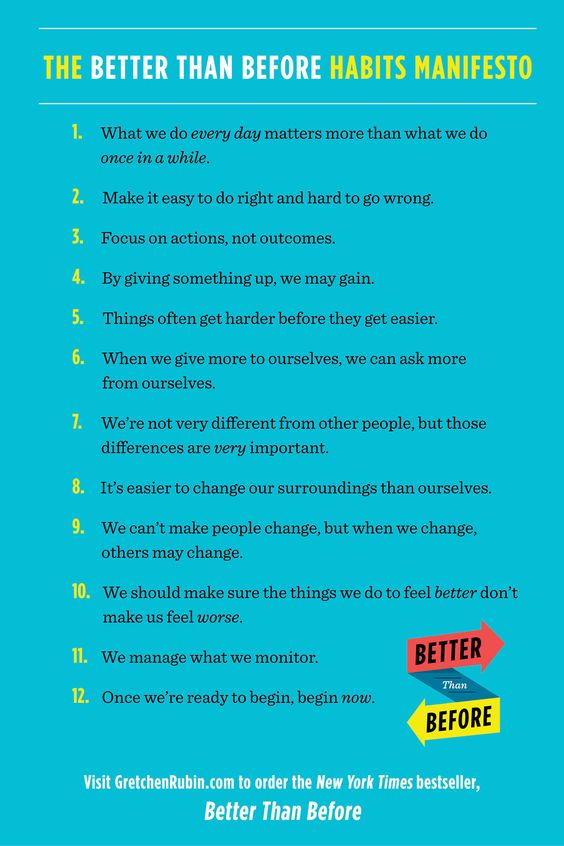 I decided after recently re-reading Gretchen Rubin's book, Better Than Before, that it's time I get some of these bad habits under control. And instead of trying to conquer all of them at once, I'm going to take it slow and steady…for that's how we win the race, right?
Because I know you are oh so interested, I'm also going to bring you along with me each month, as I try to spend 30 days bettering myself by focusing and forming one good habit. What do you think? Are you up to being along for the ride?
(photo courtesy of R&F Consultant Ruthanne Genco)
So, my May habit is going to be washing my face EACH and every night before bed. I've been using Rodan and Fields products for 2 years now in the mornings and love their products. In fact, I often get compliments on my complexion, which never happened before using Rodan and Fields. The thing is though, the products are only great if you actually USE them regularly! Imagine that!
I have all the Rodan and Fields products I need for a successful 30 days of developing a good night time skin care routine. Now, I just need to use them.
Anyone out there want to join me in my quest for making washing our face at night a habit in May? Surely I'm not the only one who struggles with this one!
Also, if you want the right products for the job, I seriously love Rodan & Fields skin care line. I've used the Redefine line more recently (which is great for managing all those lovely signs of aging) but may need to move to the Unblemish line until I get my nighttime skincare habits under control.
(This isn't a Rodan & Fields sponsored post…but if you are interested in checking out their skin care products, you can do so here and my friend Ruthanne Genco can help you. I get nothing for sharing this with you!)
I hope to report back at the end of the month with a new, really good habit, nailed down and ready to tackle another one. If this is a habit you have already mastered, do share your secrets to success in the comments below.
Thanks!