Labor Day entertaining made simple with this Hot Spinach Avocado Dip featuring fresh California Avocados.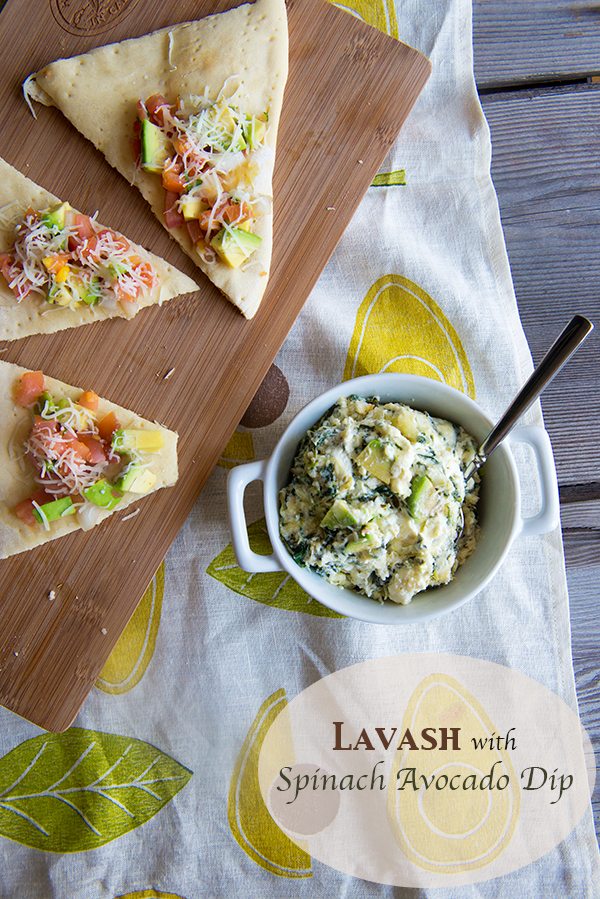 Labor Day weekend is one of my favorite weekends to celebrate yet it's also bittersweet. I love having a big bash at the end of the summer to bid farewell to the season. Labor Day means we are one step closer to my all time favorite season, fall. I hate that one step closer to fall means one step closer to my least favorite season of winter. I'm just going to block out the fact that winter is closer, and focus on having one heck of a time with our end of summer celebration.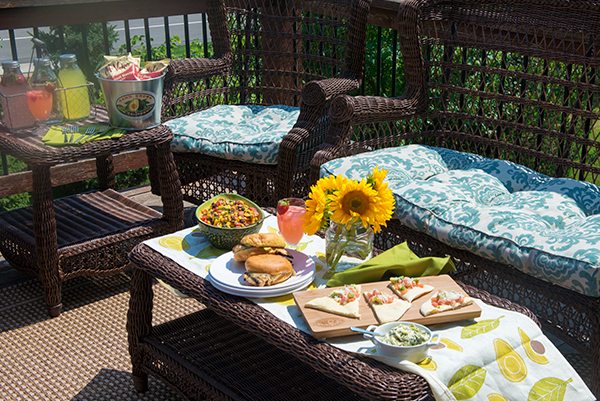 Do you entertain Labor Day weekend? To me, this weekend is all about savoring the last of the summer flavors…California Avocados at their prime, fresh vegetables and fruits, sparkly summer cocktails and grilling outdoors. It's a great weekend to gather together with friends and family and to kick back and enjoy being together! 
When we entertain I like to focus on recipes that are hands off once their made. I don't want to be stuck in the kitchen or behind the grill when I have guests here… I want to be able to focus on the people and let the food handle itself.
Since we are still in the season where California Avocados are their best (peak season is spring – fall) I decided to make up a menu full of great recipes featuring California Avocados. Let's start with Homemade Lavash with Hot Spinach Avocado Dip (recipe below). This dip is sooooo good and homemade Lavash is my new favorite thing to dip!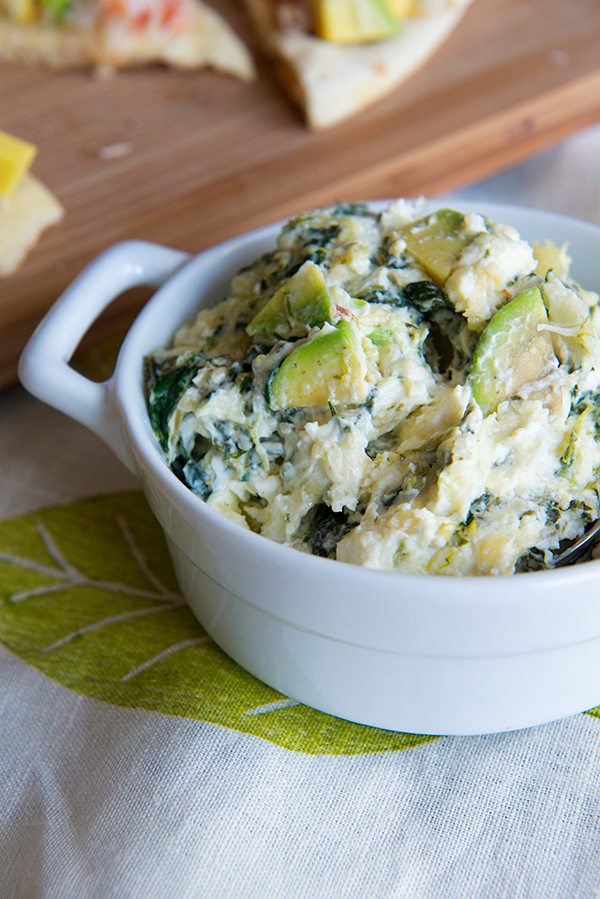 For a great salad, how about this Black Bean and Corn Salad recipe? Of course to us, it isn't a salad without the addition of diced California Avocados!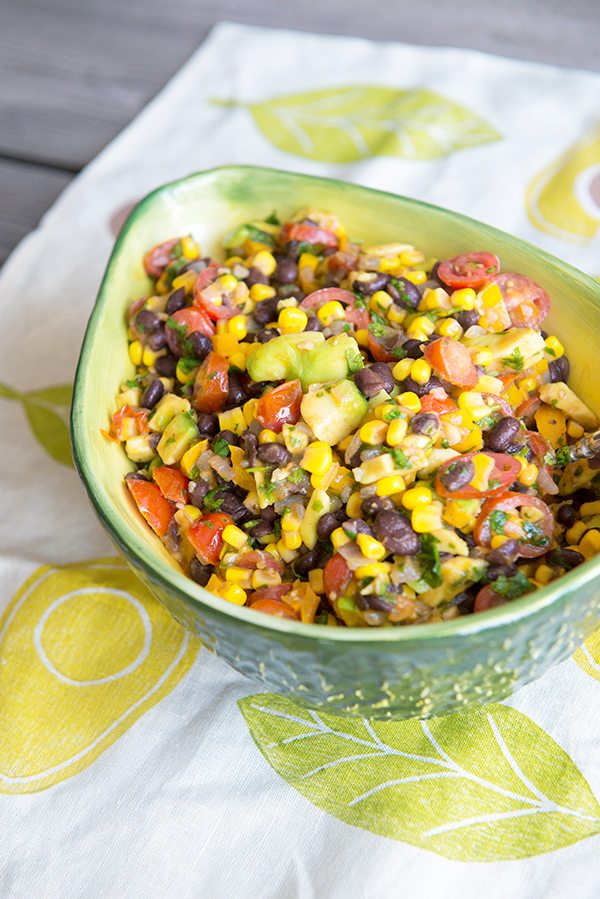 The sandwiches we went with are just chicken breasts with a Chile Margarita Spiceologist rub (my favorite!), grilled to perfection and topped with pepper jack cheese and fresh California Avocados. Simple and oh so good!
To round off your meal, share some individual bags of chips and make some homemade lemonade!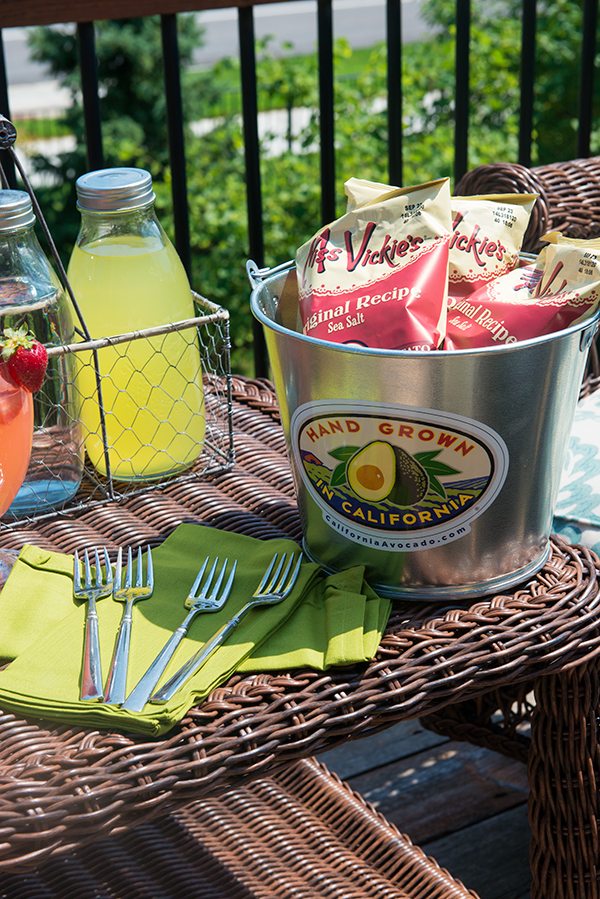 I hope this menu has inspired you to get creative with California Avocados this holiday weekend! Have a fun and safe time bidding farewell to summer!
Homemade Lavash
A simple flat bread perfect for dipping! Once made, top with chopped tomatoes, avocados, basil and melted mozzarella cheese.
Ingredients
¼ cup water; warm
1 tbsp Yeast
1 tsp Granulated sugar
2 cups bread flour
½ cup water
1 tbsp Butter
1 tsp Salt
Flour; to dust
Instructions
Proof yeast in ¼ cup water with sugar.
In bowl of food processor combine flour, butter and salt, process until mixed. Add yeast mixture; process 10 seconds longer.
With machine running, drizzle just enough water through feed tube so dough will form a ball that cleans side of bowl. Now let sit for 2 minutes.
With machine running, gradually add enough water to make dough soft, smooth and satiny, not sticky.
Turn dough onto a lightly greased surface, cover with a bowl, then a towel, to keep dough warm. Let sit until doubled.
Now knead dough to remove air bubbles. Divide in half and shape each half into a ball and coat lightly with flour. Let sit 10 minutes.
Roll each half on lightly floured surface thinly into a circle about 15 inches.
Place on cookie sheet and pierce dough all over with the tines of a fork. Heat oven to 375, bake until lightly browned and bubbles appear on surface, for soft about 10 minutes, for crisp cracker like 15 to 20 minutes.
Notes
Recipe source - my friend Terri Hendricks
Hot Spinach Avocado Dip
Fresh California Avocados give this traditional spinach dip a summer friendly twist!
Ingredients
1 8 ounce package Philadelphia Cream Cheese, softened
¼ cup mayonnaise
¼ cup grated Parmesan cheese
½ cup shredded Mozzarella cheese, divided
1 clove minced garlic
1 teaspoon Gourmet Garden Basil
¼ teaspoon Kosher salt
¼ teaspoon cracked black pepper
½ cup frozen chopped spinach, thawed and drained
1 California Avocado, peeled, pit removed and coarsely chopped
Instructions
Preheat oven to 350 degrees F. Spray a baking dish with Pam cooking spray.
In a medium bowl, mix together cream cheese, mayonnaise, Parmesan cheese, ¼ cup Mozzarella cheese, minced garlic, basil, kosher salt and pepper. Stir in spinach.
Transfer the mixture to the prepared baking dish. Top with remaining ¼ cup mozzarella cheese. Bake in the preheated oven 25 minutes, until bubbly and lightly browned.
Remove from oven and stir in chopped California avocado.
Serve warm with Lavash or another flatbread or cracker.
Disclosure: I am honored to be a compensated brand ambassador for California Avocados. Make sure to check out the California Avocado website for more great Labor Day entertaining recipes!