This post is sponsored by Dole Banana Dippers.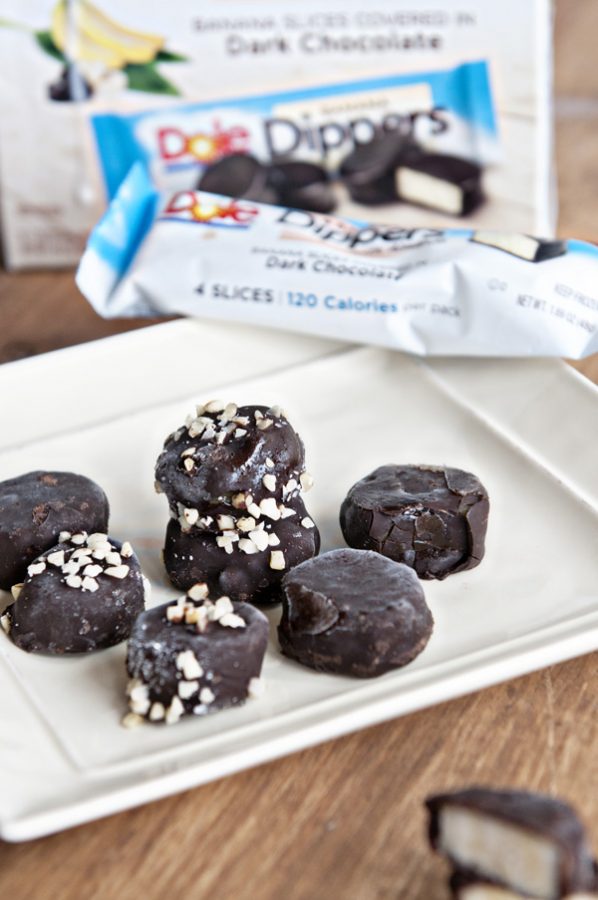 Howdy, friends! There's a new low calorie snack in town that you need to get your hands on!
Dole Banana Dippers… thick slices of fresh Dole bananas coated in creamy dark chocolate and frozen to make the perfect hot weather treat! The dark chocolate Dole Banana Dippers are only 100 calories a package and the dark chocolate Dole Banana Dippers dipped in nuts are only 120 calories per package. Each package contains 4 chocolate dipped slices… enough to satisfy any chocolate craving you might be having!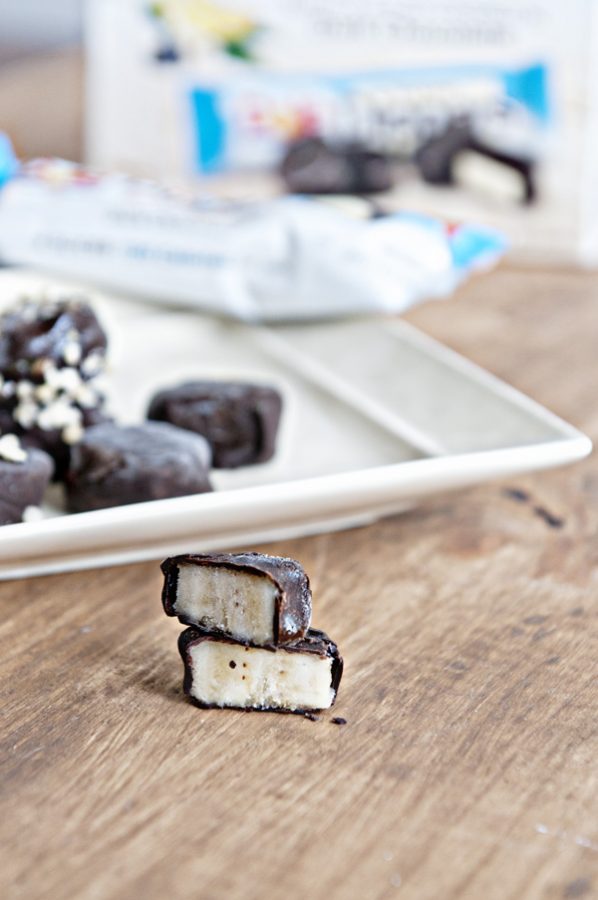 I have some friends coming over for a girls night in this week and can't wait to introduce them to these tasty nibblers. They are a decadent, chocolate treat without any of the high calorie guilt! They are going to love them!
I'm on Weight Watchers and appreciate that I can enjoy Dole Banana Dippers and only use up 2 points per serving/package. They also make a great pre-run or post-run snack!
Stay tuned for my post party blog post about my Girls Night In with Dole Banana Dippers. You can follow along on Instagram and Twitter with the #DoleBananaDippers hashtag or like Dole Banana Dippers on facebook for more information!
Disclosure: This post is sponsored by Dole Banana Dippers. All opinions expressed are my own)