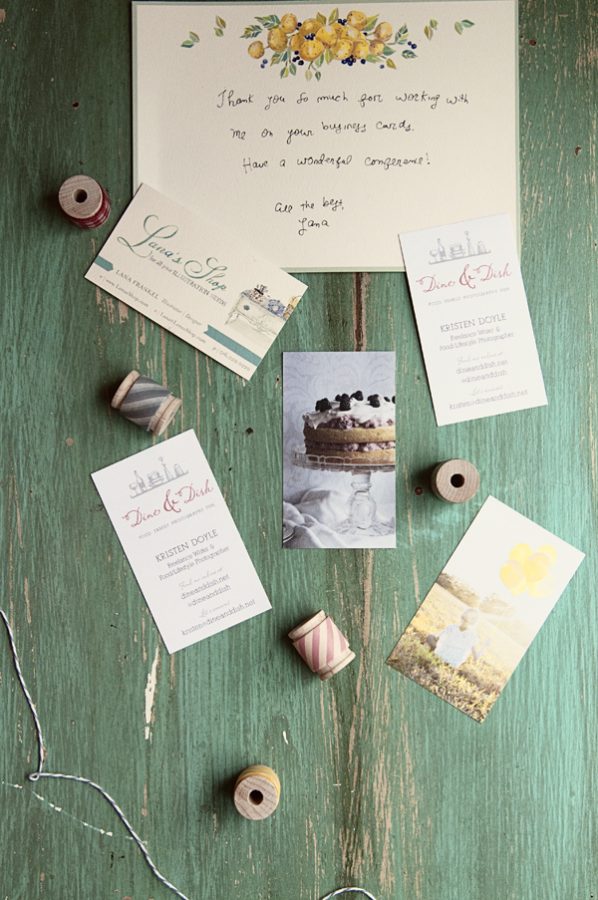 I created a resume for my post-college job search… 20 years later, that is the only resume for myself I've ever created. Since finding my first job (which ironically was in recruiting – where I helped others create resumes and find jobs) I have progressed through my career(s) based on referrals and word of mouth alone. Word of mouth is a powerful thing… if I know someone has been extremely happy utilizing a service, site or employee I am that much more likely to use them, aren't you?
I thought it would be fun to share a couple recommendations of people / services I've been very happy with lately… just in case you might be looking for someone to provide a similar service! In return, I'd appreciate if you'd leave the name or website of someone you've worked with lately who you've been happy with (doesn't have to be blog related)! Let's use the power of referrals to connect others.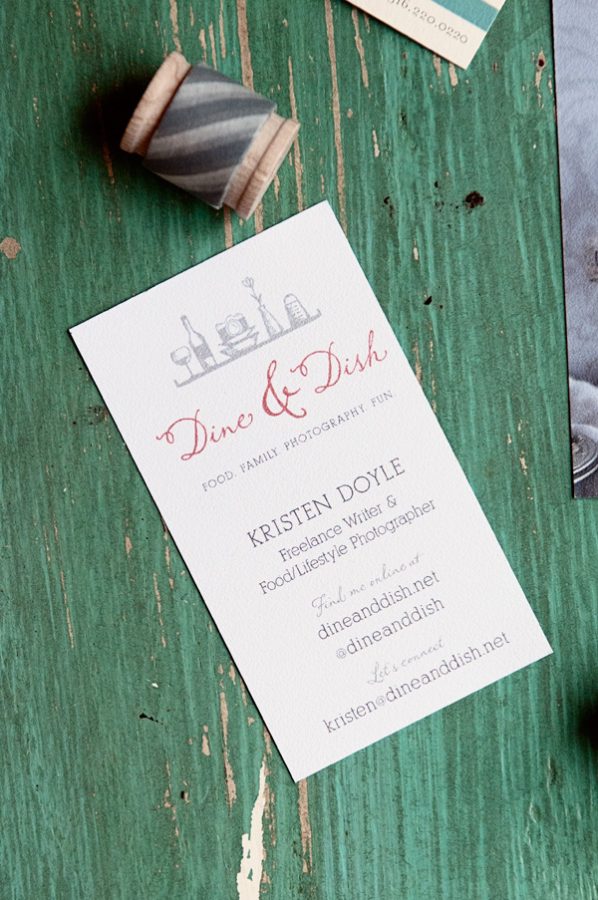 First up is Lana's Shop. Lana recently designed my new business cards and I am so in love with them… I can't wait to hand them out at the upcoming BlogHer Food Conference in Austin!
I connected with Lana through a referral from Yoked, a company that connects bloggers and businesses. As soon as I saw Lana's handdrawn illustrations, I was in love. She is so talented… and kind and professional. If you are looking for design work done, especially when it comes to stationary items, Lana is the gal for you! You can find Lana at her website www.lanasshop.com, Facebook and Pinterest.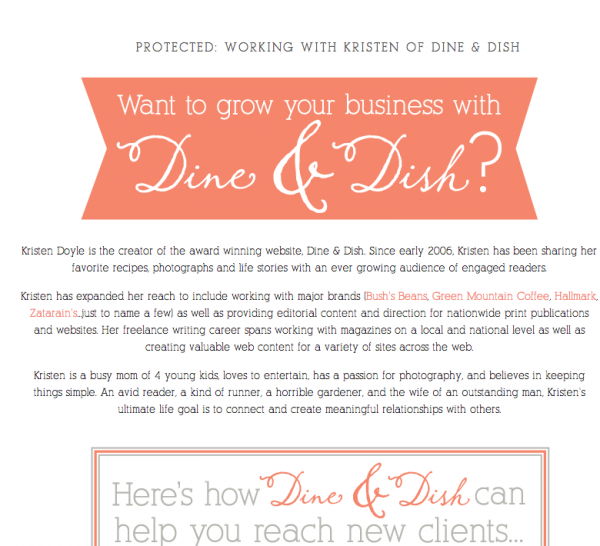 I'm so excited to introduce you all to Alison from Polish Your Blog. Alison has become my "go to gal" for helping me with adding new elements of design to Dine & Dish. She is the one who created my media kit page for potential clients and she also designed my fabulous email newsletter that goes out to all of you who are subscribed to Dine & Dish via email. (You can subscribe here if you haven't done so!)
I know several people who have used Alison to polish their blog, newsletter, etc. and they have been thrilled with her! You can connect with Alison and check out all the services she offers on Polish Your Blog. I know you'll love working with Alison!
Finally, let me introduce you to Robin from Grits Design. I don't have anything fancy to show here for Robin because she does all the behind the scenes stuff for Dine & Dish. She makes sure my site remains hacker free, messes with code when I have no idea what I'm doing, and basically is my right hand lady behind the scenes at Dine & Dish. I don't know what I'd do without her! Robin has fantastic and affordable regular maintenance plans for bloggers and website owners, starting at $35 a month. She also can help bloggers with hosting solutions, moving platforms and more. You can connect with Robin through Grits Design. She's one smart cookie!
And, now it's your turn! Have you worked with any individuals or businesses lately that you want to shout on the rooftops about for their great work? Leave their info in the comments section. I'd love to check them out! Thanks!