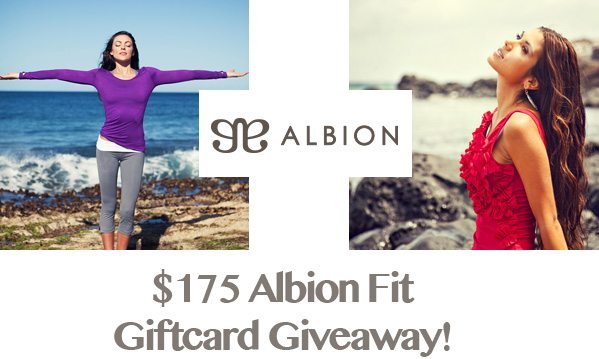 Ladies, it's Memorial Day weekend which means it's the official start of the dreaded swimsuit season. Luckily, this summer, I've partnered with Albion Fit to outfit my swimming attire and my workout wear so I can be swimsuit ready! And guess what? The lovely people at Albion Fit want to share with Dine & Dish readers too. One lucky reader will win a $175 Albion Fit Giftcard!
But first, let me share a little bit about this great company and their products. I think you'll be quite impressed!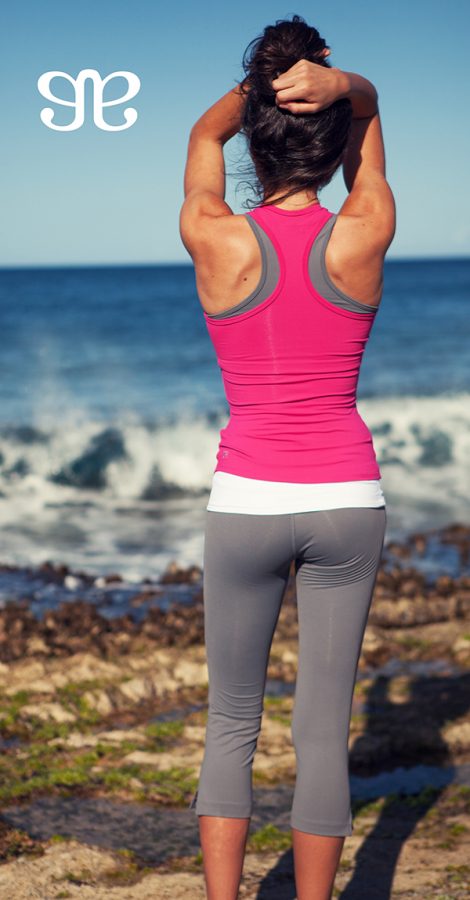 Albion's mission is to provide women with the most luxurious, flattering, and hassle-free fitness and leisure apparel on the market. Let me start by saying, luxurious doesn't mean the most expensive… it means beautiful, quality fabrics and materials crafted into clothes and swimwear you feel great in. Also, as a not-petite woman, I can say I love the style and fit of the Albion clothes I've tried. Everything is especially flattering and comfortable… you can tell these clothes were designed by women of all shapes and sizes, for women of all shapes and sizes!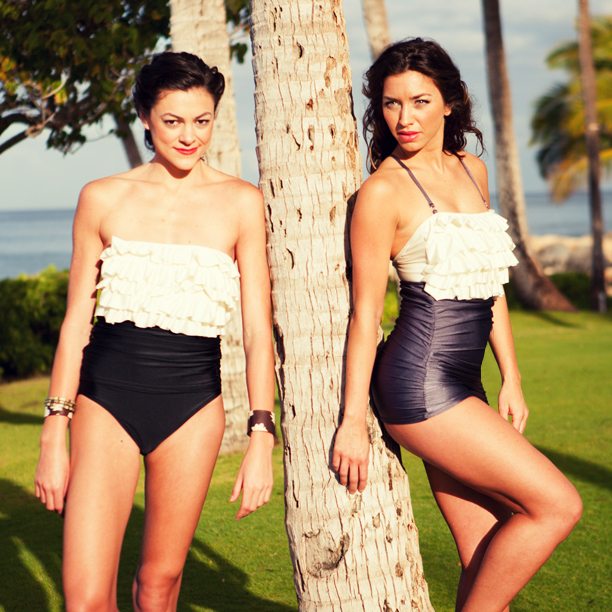 Stormy Seas Swimsuit in Black and Starboard Swimsuit in Navy
If you are skeptical about ordering swimwear and workout clothes online, rest assured… Albion Fit offers a 100% satisfaction guarantee on all their products! They believe in their products that much and want every customer to be happy.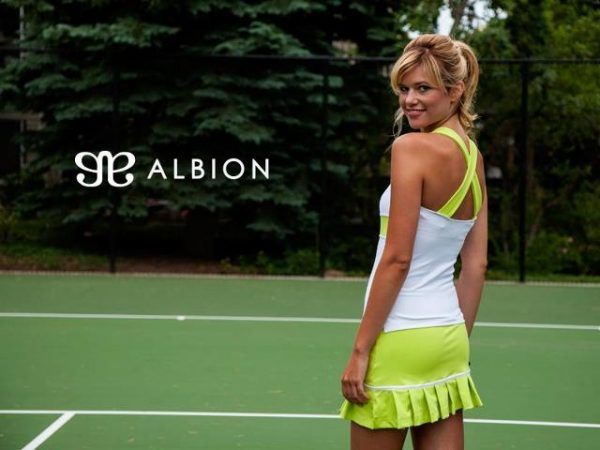 Match Point Pleat Skirt
I love to run in my Optimum Capris and Sea Foam Love Racer and I'm sure I'll be styling by the pool this summer in my gorgeous, Red Petal swimsuit!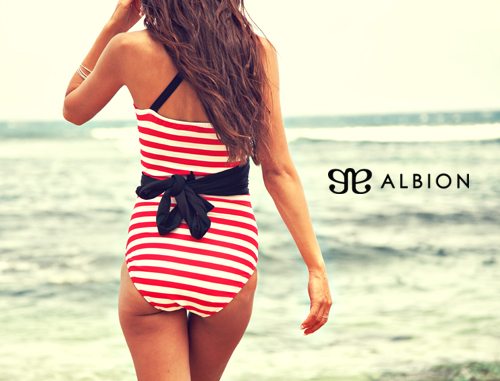 Now it's your turn to win!
Albion Fit $175 Gift Card Giveaway Details:
To enter the giveaway for a $175 Albion Gift Card, follow the information in the PromoSimple widget below. Giveaway is open until midnight, CST on Monday June 3rd. Thanks and best of luck!
Disclosure: A special thanks to Albion Fit who provided me with $175 in clothing and is providing the giveaway product. Thank you, readers,  for supporting brands who bring these great opportunities to Dine & Dish.