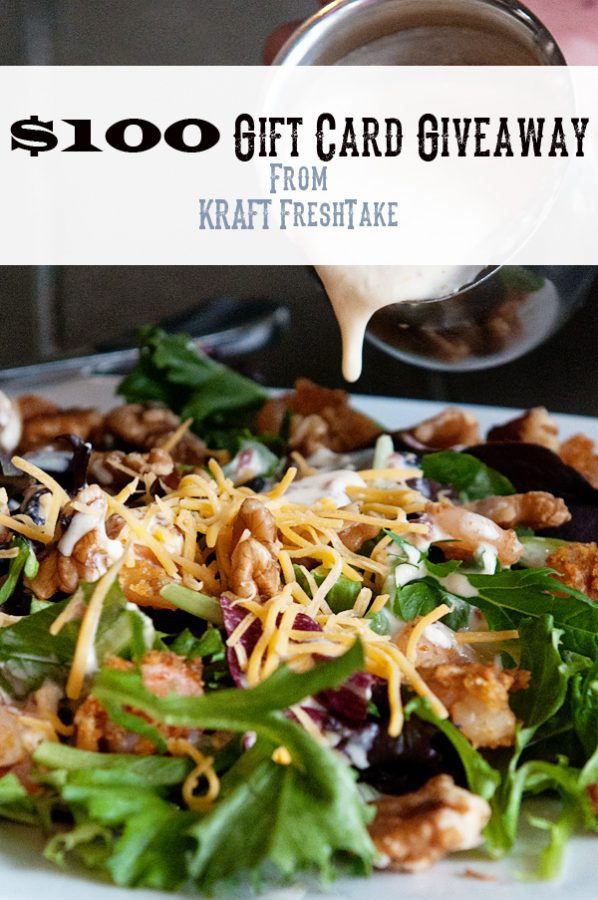 I've had so much fun over the past couple weeks experimenting with the new FreshTake products from Kraft. You may remember I made this flavorful Shrimp Walnut Salad pictured above and the "oh so good" Cheesy Bacon Bites using Kraft FreshTake Cheddar Jack and Bacon variety.
Well, the fun hasn't stopped there! I've been busy over on Pinterest pinning away other Kraft FreshTake recipes. I can't believe how creative cooks can be with these products. From Shepherds Pie to Cod Au Gratin, there are so many possibilities for Kraft FreshTake goodness! I hope you'll check out my #KraftFreshTake Inspired Pinterest Board to see some of the great ideas cooked up using Kraft FreshTake!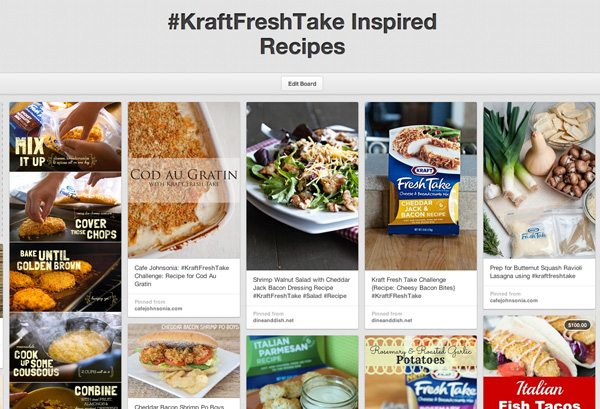 My friends at Kraft are giving Dine & Dish readers the chance to win a $100 Gift Card – just like cold, hard cash but in gift card form! To enter the giveaway, follow the instructions in the widget below. And remember to check out the Kraft FreshTake products in  your local grocery store!
Disclosure: This post and giveaway is sponsored by Kraft FreshTake. All opinions expressed are my own.