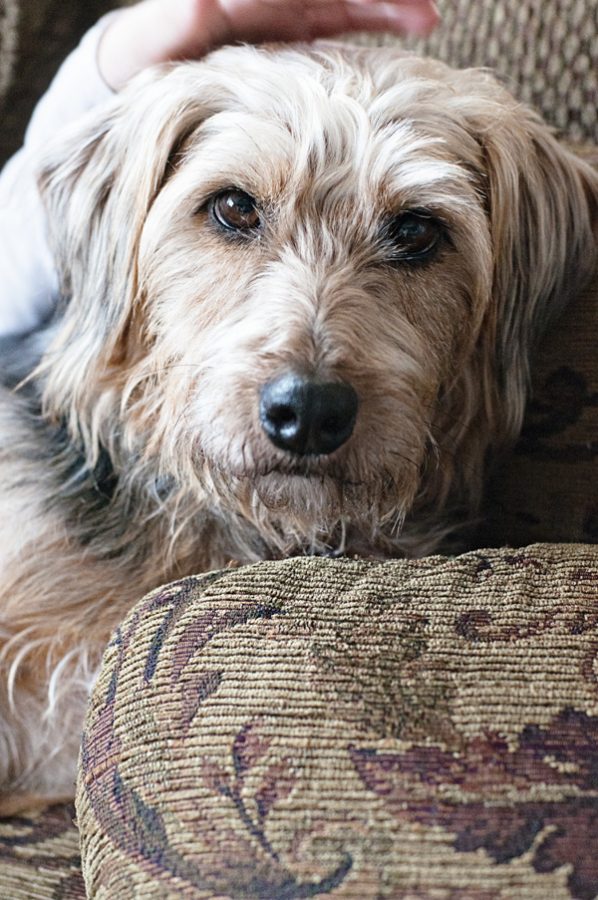 I realized today that I haven't officially introduced you all to the newest member of our family. If you follow me on Facebook or Instagram, you've been seeing her pop up in my pictures quite often since the day we got her. She's quickly fit right in and has become a very loved part of our crew.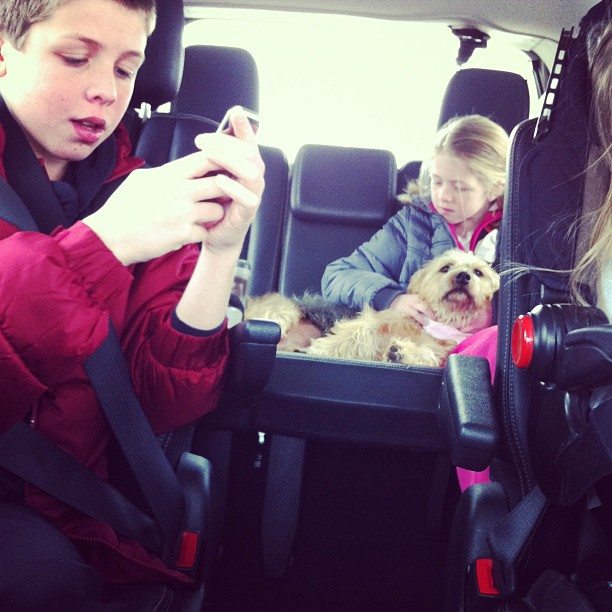 Meg was a rescue dog. The people who found her rescued her from a home where she was tied up to a very short leash without food or water. She had a hernia that was so bad her intestines were coming out of her body. If she wouldn't have been rescued the day she was, she would have died. We are so thankful she was found and that she came into our lives when she did.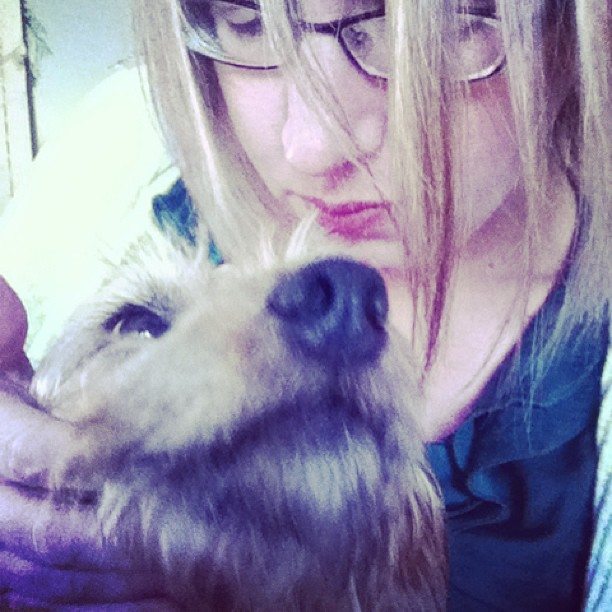 After she was rescued and had her surgery to repair her hernia, Meg was in a Missouri Department of Corrections program called "Puppies for Parole". I love this program and think it's such a brilliant idea. They've had a lot of success with it in Missouri. Here's a little bit about Puppies for Parole:
Puppies for Parole is a unique program made possible through our partnerships with animal shelters and animal advocate groups statewide. Selected offenders have the opportunity to become trainers to rescue dogs in the program. Offenders work with the dogs teaching them basic obedience skills and properly socializing the animals, making them more adoptable. Once the dogs have successfully completed the program they will be sent back to their original shelter to be placed up for adoption.

The benefits of this program are three-fold. Puppies for Parole gives offenders the skills necessary to support successful rehabilitation, reentry, ultimately improving public safety. At the same time, this is an opportunity for the offenders to re-pay Missouri communities and repair some of the debts caused by their crimes. We have seen this program have a profound effect on the inmates and staff, increasing the safety and security of the facility.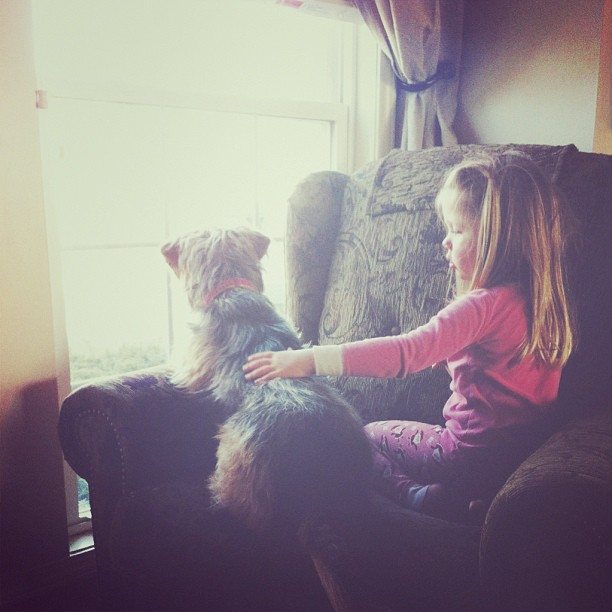 Meg is a 3 year old terrier mix. She came to us completely house trained and knows basic obedience skills, like sit, stay and lay down. She is extremely well behaved, although is a little skittish when it comes to unexpected loud noises. She also likes other dogs, but pretends to be fierce when she's around dogs bigger than her. We also think she was abused before and it must have been by a man, as she's taken awhile to really trust Nick. She still barks at him, but then immediately follows the barking with her tail wagging and a nudge for him to pet her.
She loves the kids so much… and loves to help me with my work when the kids are at school. The saddest part of her day is when the kids head off to school. The happiest part of her day is when she sees them coming home through her perch at the window. She loves to go on car rides and loves to snuggle up on the couch and be brushed or petted. Much to the kids dismay, she hasn't taken a lot of interest in the toys we've gotten her, but she sure loves dog treats!
Like I said before, she's definitley very quickly become a beloved member of our family.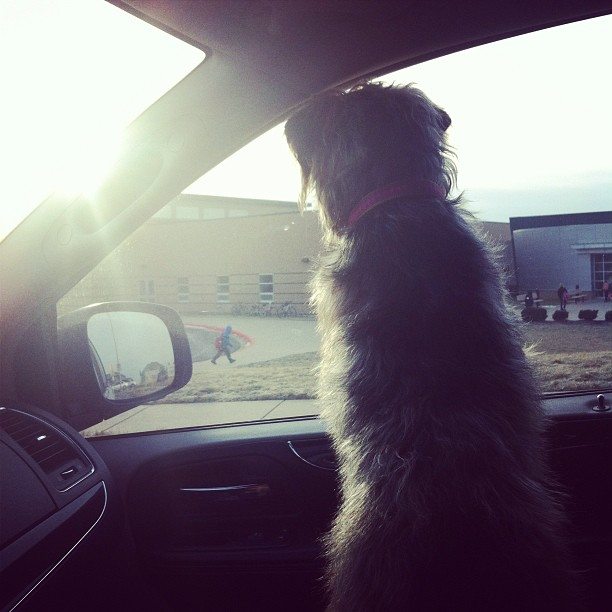 It's been 9 years since we've had a furball in the household, and I forgot how much I missed it. Having her to hang out with during the day has made me really happy.
If you are looking for a pet and live in the Kansas / Missouri area, I highly recommend checking out the Puppies for Parole program, or other rescue animals on PetFinder.com. There are so many sweet animals out there who need families…I'm sure there is one just waiting for you!
If you have products or advice for us on things Meg might enjoy, please feel free to drop me a line and let me know. This all feels so new to us… we'd love to hear what works for you and the furry members of your family.