I know, I know… this is a food blog (with family stuff thrown in), so why are you seeing a vacuum being featured in this post? Because, my friends, this vacuum has become a sanity saver to me. As someone who has hardwood floors throughout most of her house, I have struggled and struggled with keeping them clean. My Hoover Twin Tank Steam Mop has become my all time favorite tool for mopping, but I have had the darndest time finding something for the everyday cleaning that sweeping with a broom just couldn't seem to handle (yes – I have 4 very messy kids!). Now, the Panasonic Jetforce Vacuum has entered my arsenal of tools I am using to keep my hardwood floors, and carpets, clean.
I can't tell you how long (years and years) I've been searching for something that worked for me, and now I finally found it. Let me tell you what I love about The Panasonic Jetforce Vacuum .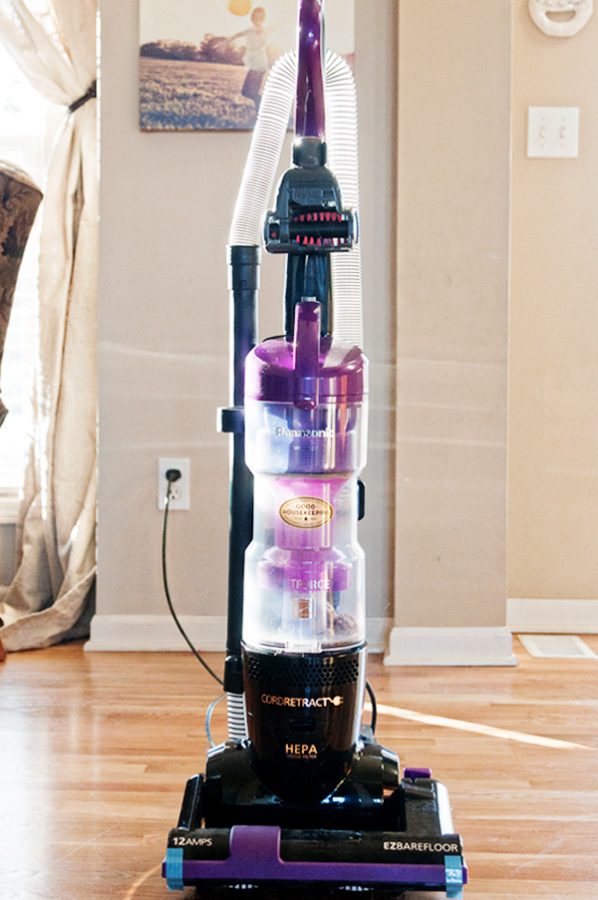 First of all, it's powerful and works great on both hardwood floors and carpet alike. Other hard wood floor vacuums I've tried seem to just spit things out when I'd tried to use them. The Panasonic Jetforce Vacuum sucks up debris with powerful force (yes… even Cheerios can't get away from this machine!)
It's easy to use… switching between the bare floor function and the carpet function is as simple as the flick of switch. I can go between throw rugs, hard woods and carpets with ease!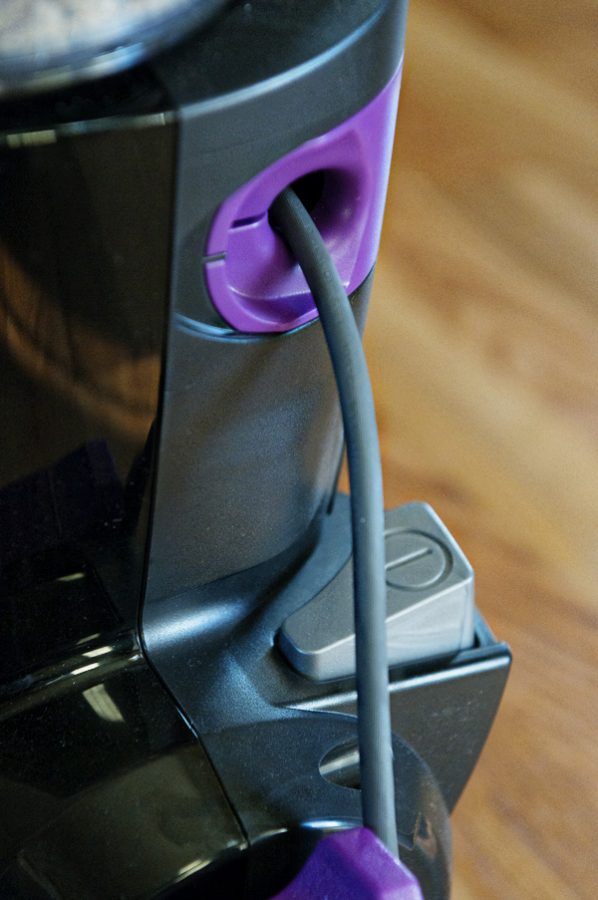 This may seem minor, but I really like the fact that Panasonic thought to put a cord retraction feature on this vacuum. Pull the cord out as far as you want, but then when you are ready to put it away, don't worry about sitting there untangling and winding the cord back up. With a push of a button, the cord retraction begins and in seconds your cord is stored inside a handy area inside the vacuum.
Although the vacuum is powerful, it is incredibly lightweight. My oldest can carry it up and down the stairs and even my 6 year old is able to push it around to vacuum with ease. This makes it easier for my kids to get their chores done without needing a whole lot of help from me.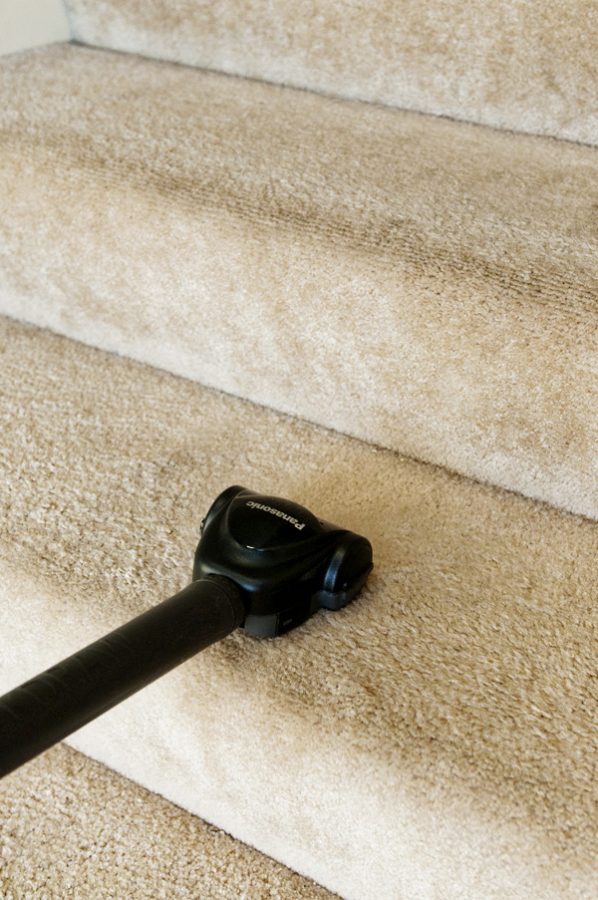 Let's face it, stairs and upholstery are probably my least favorite things to clean. The Panasonic Jetforce Vacuum has an attachment (I believe called the Pet Hair Removable attachment) that actually makes it not the worst chore ever. With powerful suction the air turbine brush makes cleaning upholstery, stairs, curtains, corners and crevices a breeze.
When I find products that make my life easier, I obviously want to share them with others. If you struggle with the everyday cleanup of kids, pets, family, etc. the Panasonic Jetforce Vacuum is worth taking a look at. As I said before, I've struggled with especially finding a tool to clean my hardwood floors, and thanks to my friends at Panasonic, I finally found a solution that works for me!
Disclosure: I participated in a campaign on behalf of Mom Central Consulting for Panasonic. I received a product to facilitate my review.