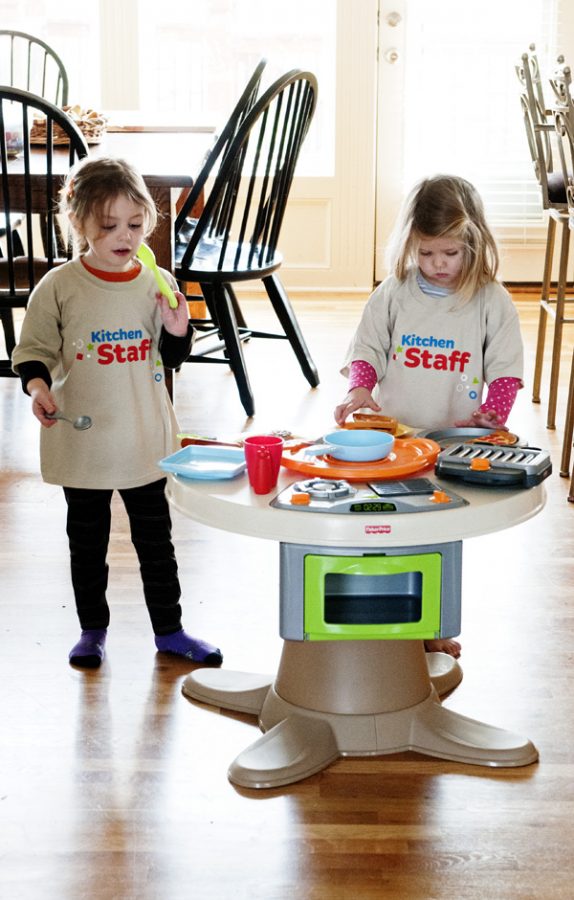 I've always bragged about how Leah has been my kitchen helper since almost day one. Each of my kids enjoy helping out in the kitchen, but Leah is the one who is always there, no matter what. At 2 she could crack eggs perfectly, could whisk and scrape a bowl quite well, and was continuously under my feet or by my side the second she'd hear my KitchenAid mixer turn on. That passion for being in the kitchen hasn't changed… she still loves to help me do whatever I'm doing.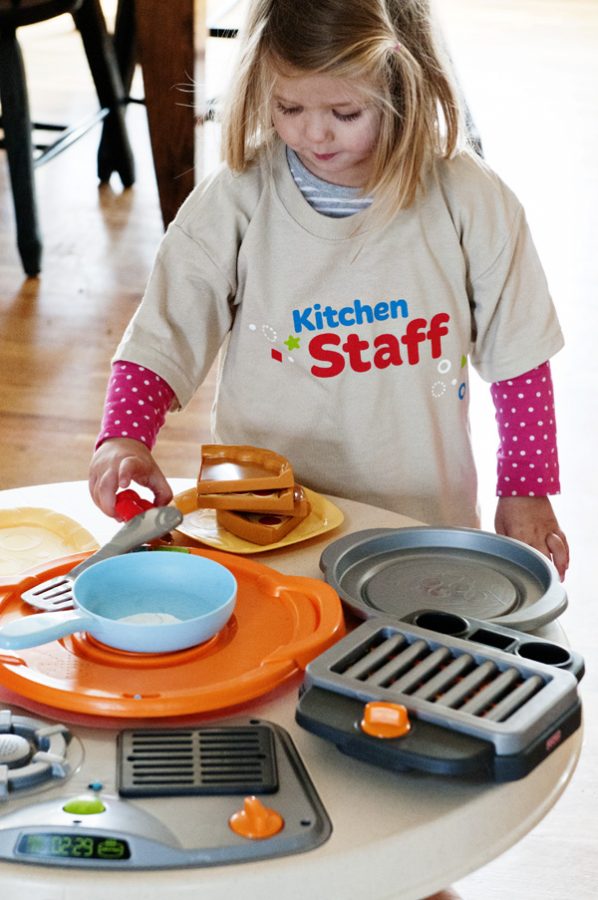 As a typical 4th child, Leah has been a bit forgotten about when it comes to toys. In fact, she doesn't have much that wasn't a hand me down from her siblings. That's why when the folks at Fisher Price contacted me to see if my little kitchen helper would like to try out their new Servin' Surprises™ Kitchen & Table, I jumped at the chance. What a great opportunity for Leah to have something all her own AND for it to be a cool toy that has to do with her favorite thing… cooking in the kitchen.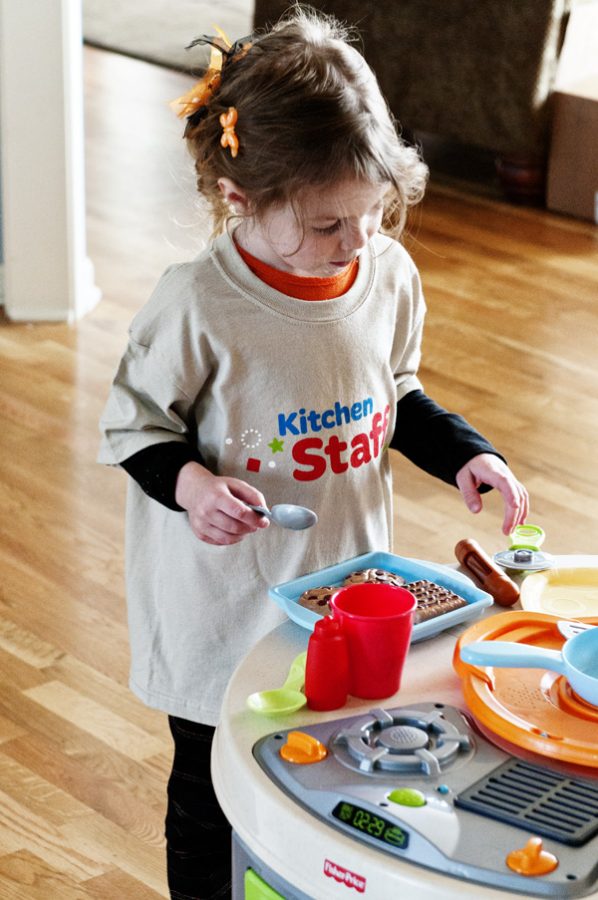 When the Fisher Price Servin' Surprises™ Kitchen & Table arrived, we decided to invite Leah's best friend, Natalie, over to join her in playing with it. They had so much fun baking cookies, whipping up coffee for me, and listening and singing along to the music and sounds the interactive kitchen makes. "Who wants pizza?" and "Mmmmmm cookies!" were just the motivation they needed to keep making more.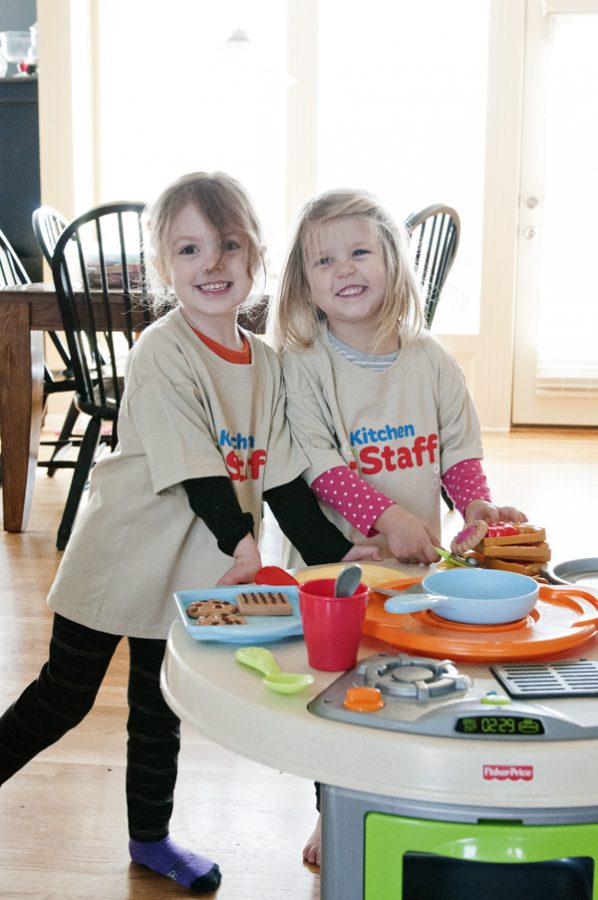 It's not often that I share toys and things with you on Dine & Dish, but since a certain holiday is right around the corner and I'm sure many of you are scratching your heads as to what to get your own kitchen helpers, I just have to recommend this fun toy from Fisher Price.
Some of our personal favorite features of the Servin' Surprises™ Kitchen & Table are:
It's interactive with voices and sounds that encourage your child and their creativity
The stovetop flips to convert into an activity table so you can use it for an art space as well.
The center of the table serves as a storage compartment for all of the accessories.
The table is adjustable so the height can grow as your little one grows.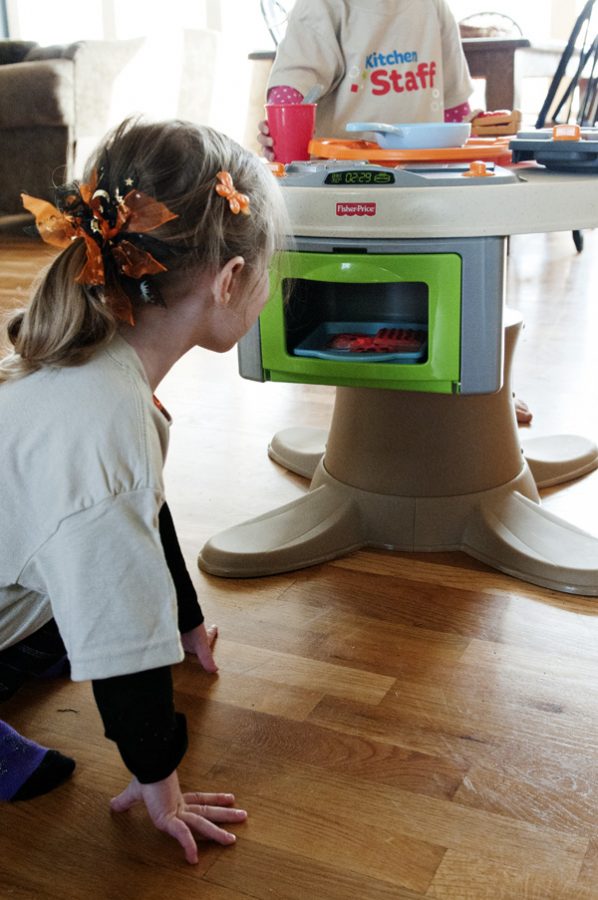 A special thanks to Fisher Price for giving Leah some kitchen type entertainment even when we're not in the real kitchen. I've been so impressed that throughout the weeks, she continues to have the same fondness and enthusiasm for her new kitchen that she did in the very beginning. Any mom of a 3 year old knows that's a rare thing!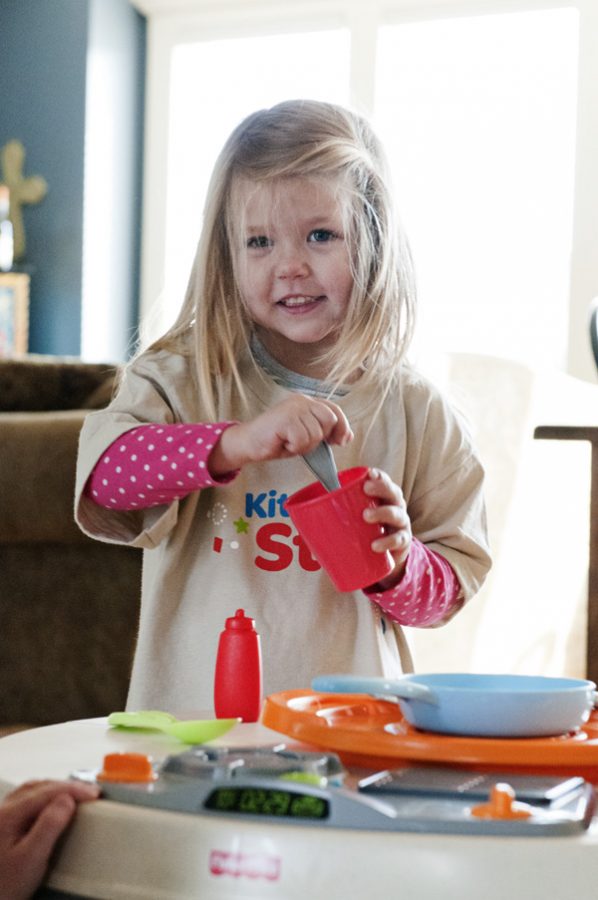 For more information about the Servin' Surprises™ Kitchen & Table visit the Fisher Price website. It can also be purchased at any major retailer and online from Amazon.com.
Fisher-Price sent Leah a Servin' Surprises Kitchen & Table to play with so we could facilitate our review. All opinions expressed are my own.