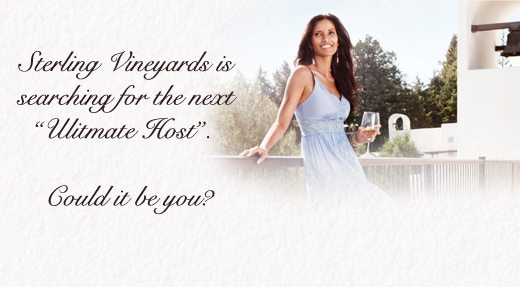 Friends, I've seen your parties… have even had the great privilege of being to some of them. You know how to throw a great event! Your Instagrams, Facebook updates, Tweets all tell me that you could easily be "The Ultimate Host". I know you might be thinking "Me? The Ulitmate Host?" Yes, you!
If you have a flair for entertaining, a house where every occasion big or small is a celebration, friends and family who turn to you for awesome party ideas, then YOU could very well be exactly what Sterling Vineyards is looking for! I know so many of you have it in you, and now, it's time to be recognized for it!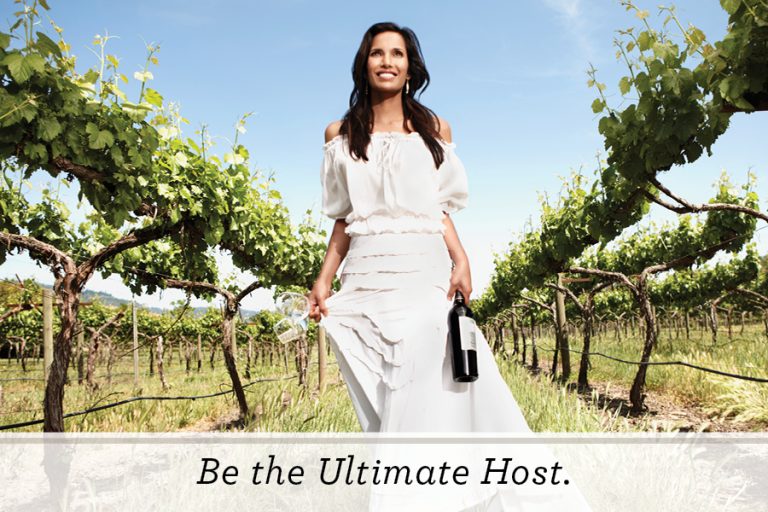 So what's this all about? Well, I've partnered with Sterling Vineyards on their 2nd annual search for "The Ultimate Host".
I'm joining judges Padma Lakshmi (Top Chef), Tori Tate (Thoughtfully Simple), Jillian Tohber (Catch My Party) and Aryka Randall (The Fab Femme) in a quest to see who can rise up to the hosting challenges set forth of the next several weeks. You can find out all about the Ulitmate Host Challenges on the Sterling Vineyards Facebook page. I'll tell you this much though… this December, four finalists will be flown to New York City for a finale event where host extraordinaire Padma Lakshmi (plus myself and the other judges) will help Sterling crown the winner. Plus the final four will be competing for the grand prize of $25,000 and the title of Sterling Vineyards Ultimate Host! Now that's worth a party, right?
Over the next several weeks, I'll be sharing my take on each of the challenges. Don't wait for me though. Head on over to the Sterling Vineyards Facebook page to find out the official rules and enter today! Hopefully I'll see YOU in NYC in December! Good luck!!
Photos courtesy of Sterling Vineyards.
This is a sponsored post on behalf of Sterling Vineyards. All opinions expressed are my own.