I've been sitting on this cookbook for a couple months now. Not because I don't like it. Quite the contrary. The Savory Sweet Life Cookbook is a gorgeous book, full of wonderful stories accompanied by family friendly, unique recipes.
I've sat on the cookbook because I know how difficult it is to write and stay focused when you are faced with the loss of a loved one. I've tried many times to wrap my head around the beautiful piece of work Alice Currah created, knowing that through it all she was dealing with the sudden death of her father. If nothing else, Alice's cookbook is proof that even through tragedy, you can be inspired to soldier on with a loved one pushing you on and holding you up from afar.
The Savory Sweet Life Cookbook is a work of love. It's obvious Alice poured her heart and soul into her book, hoping to inspire you and me to embrace what matters most…gathering around the table with the people most important to us.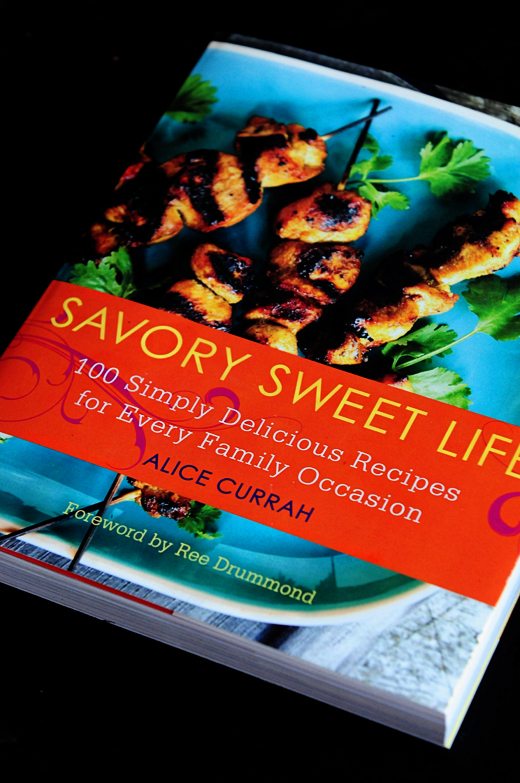 It's not often that I sit down and read a cookbook from cover to cover, but Alice's writing and photos pulled me in, and once open, the book didn't close again until I had reached the end.
I am honored to be sharing a copy of the Savory Sweet Life cookbook with one Dine & Dish reader.
The Savory Sweetlife Cookbook Giveaway Details:
To enter the giveaway, simply leave a comment on this post telling me why you would like to win this cookbook.
For additional entries:
All entries must be received by midnight, CST on Tuesday, August 31st. Winner will be chosen via Random.org and notified via valid email address.
And now, for the recipe!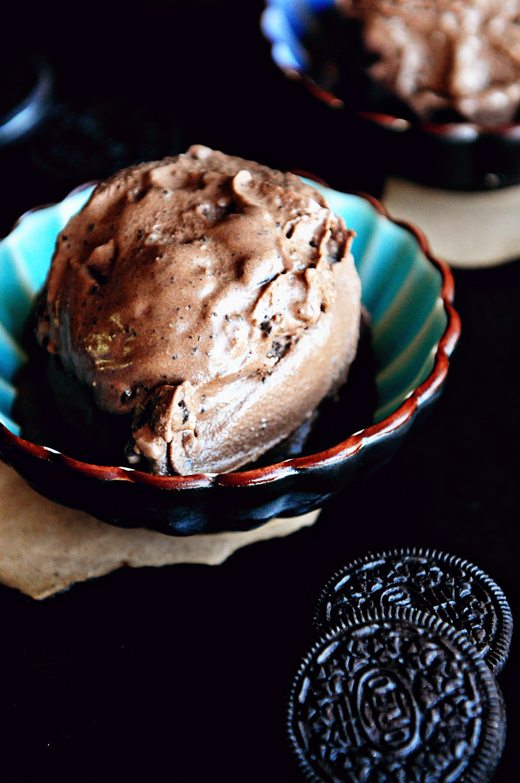 4 Ingredient Cookies 'n' Cream Dairy Free Chocolate "Ice Cream"
Ingredients
1 14 ounce can coconut milk (found in the ethic food aisle)
⅓ cup granulated sugar
2 Tablespoons unsweetened cocoa powder
10 Oreos, crushed
Instructions
Combine the coconut milk, sugar, and cocoa powder in a blender and blend for 20 seconds. Pourt the liquid into the bowl of an ice cream maker and churn according to the manufacturer's directions.
In the last 5 minutes of churning, add the crushed Oreos.
Transfer the ice cream to a plastic container, cover, and store in the freezer until ready to eat.