This giveaway is now closed. Congrats to the winner, Windy Phillips. Thanks to all who entered!
See that up there? That's a Magimix Vision Toaster and I'm pretty sure it is the coolest toaster around.
"But Kristen," you say, "it's a toaster. How can you be so excited about a toaster?"
Well, friends, let me show you.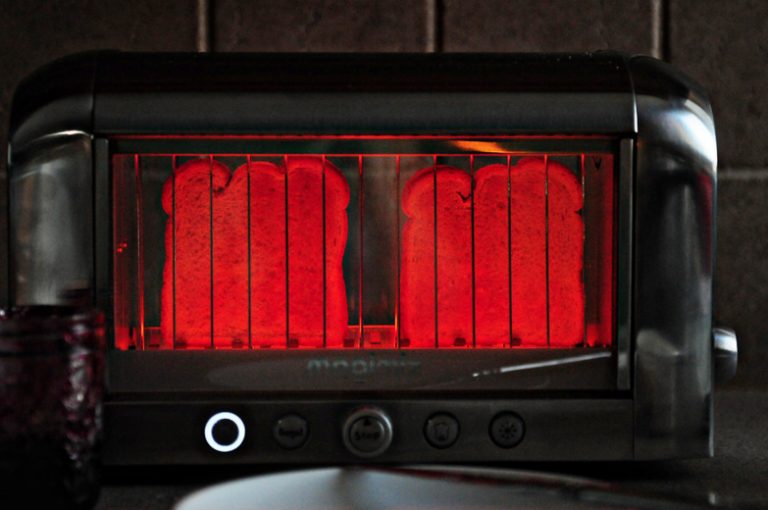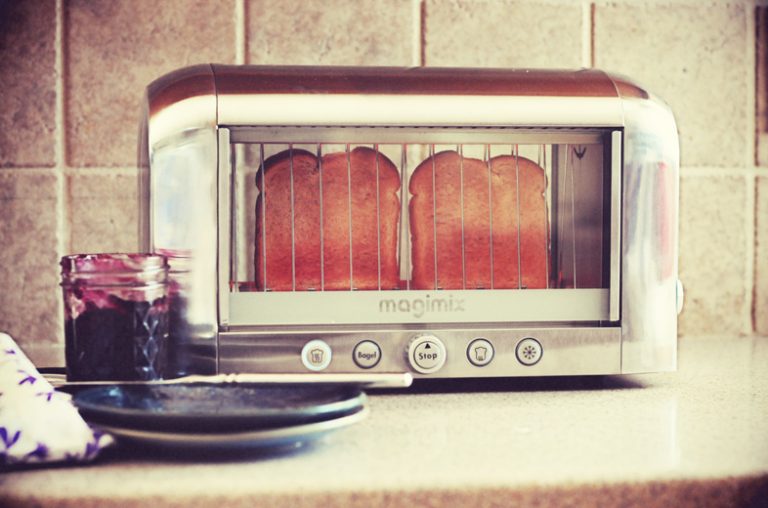 The Magimix Vision Toaster by Robot-Coupe is a toaster like no other. How many times have you had this experience… you think your toast is done so you pop it up only to discover it's not done. You push it down again, and when it pops back up your toast is burned. The Magimix Vision Toaster takes the guess work out of making toast because both sides of the toaster are see through!
We do a lot of toasting in our family, and having my 6 year old be able to make toast without burning it or playing the "is it done" guessing game has been great. In fact, I keep teasing that we gave up cable this summer and instead spend that time watching our toaster. That's not entirely untrue. It seems like when the toaster is on, a small crowd of kidlets form and everyone watches as it browns our bread to perfection. Family entertainment, in a toaster. Who knew?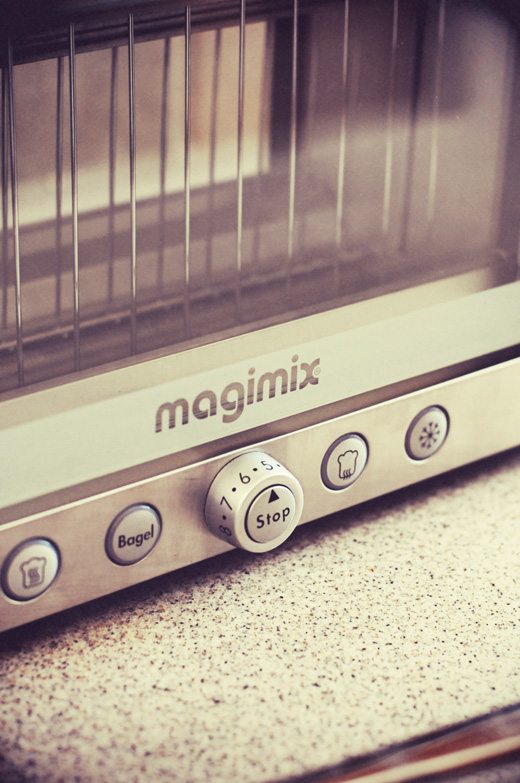 Some of my favorite features of the Magimix Vision Toaster by Robot-Coupe are:
The see through panels on both sides help you to gauge perfect toast, every time.
There are 4 pre-programmed heat settings including Toast, Defrost, Reheat and Bagel
Extra wide slots means you can toast baguettes, bagels, Texas toast and more!
Incredibly easy to clean with a slide out crumb tray (and pretty enough to stay out on your counter top!)
It's built with quality, durable construction and is meant to last 30,000 uses. That is one heck of a lot of toast!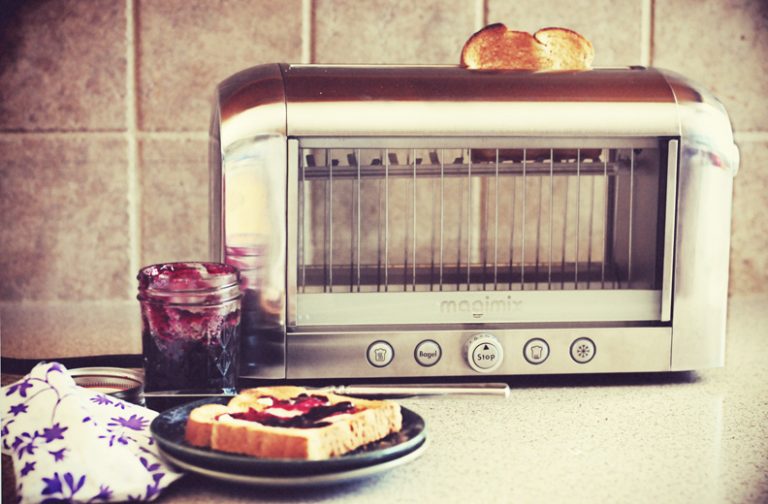 I'm excited to tell you that Magimix by Robo-Coupe has one Vision Toaster in Black to giveaway to one lucky Dine & Dish reader! How cool is that?
Magimix Vision Toaster Giveaway Details
To enter the giveaway, simply leave a comment on this post telling me what feature on the Magimix Vision Toaster would you be most excited to use?
For additional entries:
Become a fan of Magimix on Facebook. Leave a separate comment on this post letting me know you've done this.
Tweet the following " I want to win the coolest toaster around so I entered the Magimix Vision Toaster #Giveaway on @DineandDish http://bit.ly/LvQTzy " Leave a separate comment on this blog post letting me know you've done this.
Share a link to this post with your friends on Facebook, tagging the Dine & Dish fan page. Leave a separate comment on this post letting me know you've completed this.
Pin this post to Pinterest. Leave a separate comment on this post letting me know you've completed this.
All entries must be received by midnight, CST on Monday, June 18th. Winner will be chosen via Random.org and notified via valid email address.
This is a sponsored post on behalf of Magimix. The folks at Magimix provided me with an awesome Vision Toaster as well as one to give away. All opinions expressed are my own.