I've been doing a bit of traveling the past couple of weeks and somehow got a week behind on posting my Project 365 pictures. This week, you get two weeks of photos instead of one. When I travel, I use my iPhone a lot for pictures, so if you are interested in any behind the scenes photos, make sure to check out my Instagram feed. There are some fun ones from Spring Break as well as my trip to Chicago for Bush's Beans.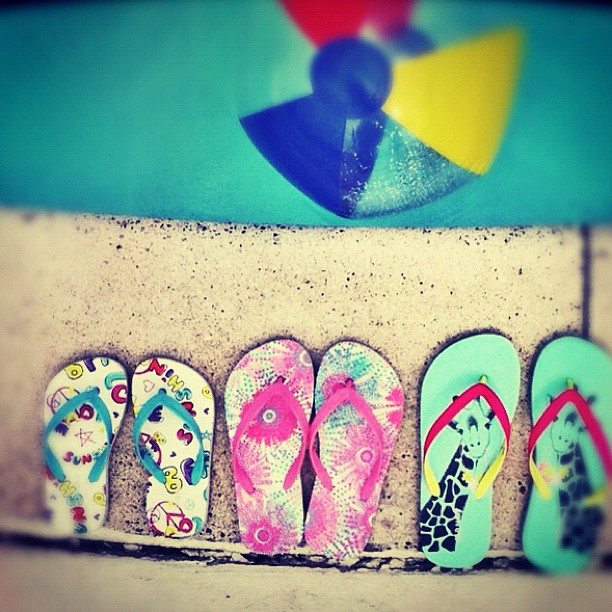 March 11, 2012: First nice day of Spring Break vacation at my parents retirement community means breaking out the flip flops and headed to the pool! Taken with my iPhone.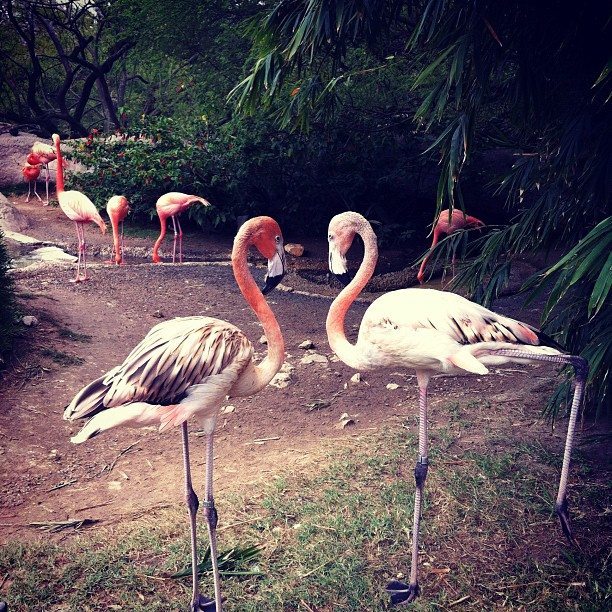 March 12, 2012: We spent the day at the zoo in Brownsville, TX. I loved how these two flamingos just stared at each other and their heads / necks made the shape of a heart.  Taken with my iPhone.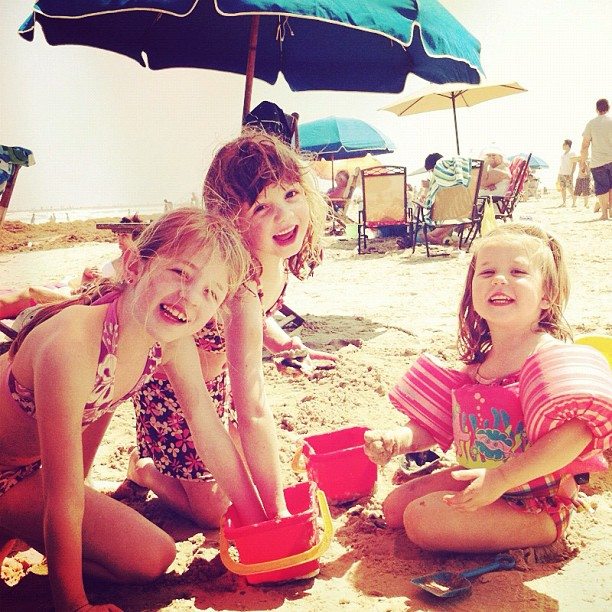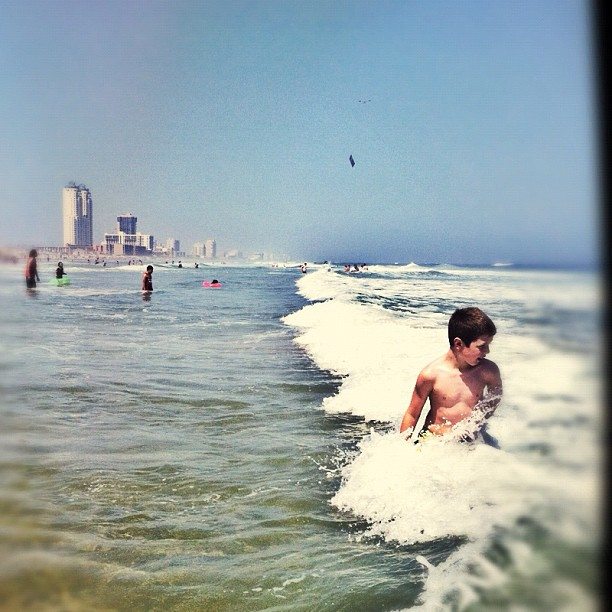 March 13, 2012: South Padre Island beach day. I love being in the ocean and especially love seeing the excitement in my kids faces as they experience the beach and waves! Such a great day. Both iPhone pictures.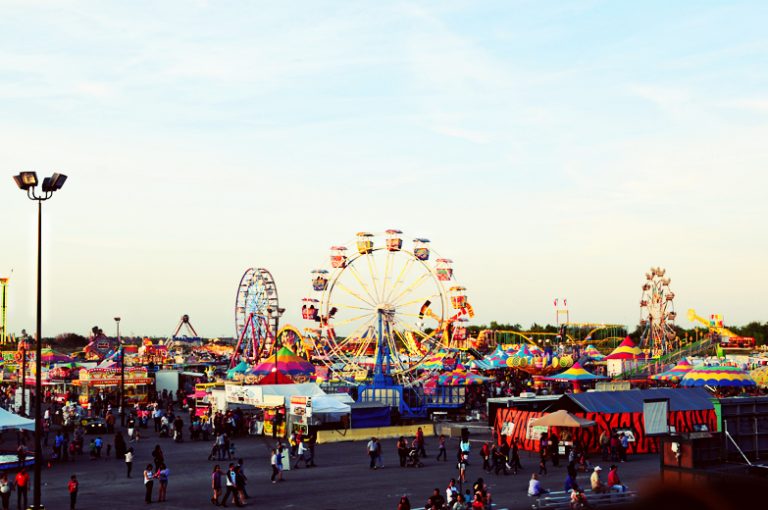 March 14, 2012: Tonight we went to the fair and rodeo in Mercedes, TX. We spent the evening watching extreme bull riding, which was a fun Texas experience. I snuck up to the top of the arena and took this picture of the fairgrounds.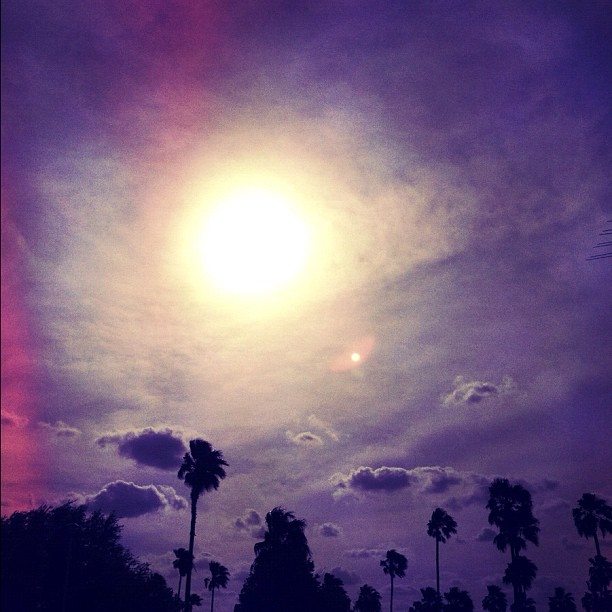 March 15, 2012: Today was our last day before we started the trek back to Kansas. We spent a good part of the day by the pool. The kids and I were not ready to leave Grandma and Grandpa nor the "retired" life they lead. iPhone. Again.
March 16, 2012: I'm not sharing this picture today because it is my favorite… it just happens to be the only picture I took this day. Spent the day on the road traveling back towards Kansas. Had many shots of coffee along the way. Another iPhone picture.
March 17th, 2012: Stayed at a Fort Worth, TX Marriott. Woke up and had to take my obligatory window shot. Seems like I can't get through a week without at least one sheer curtain shot in my stream! Taken with my iPhone.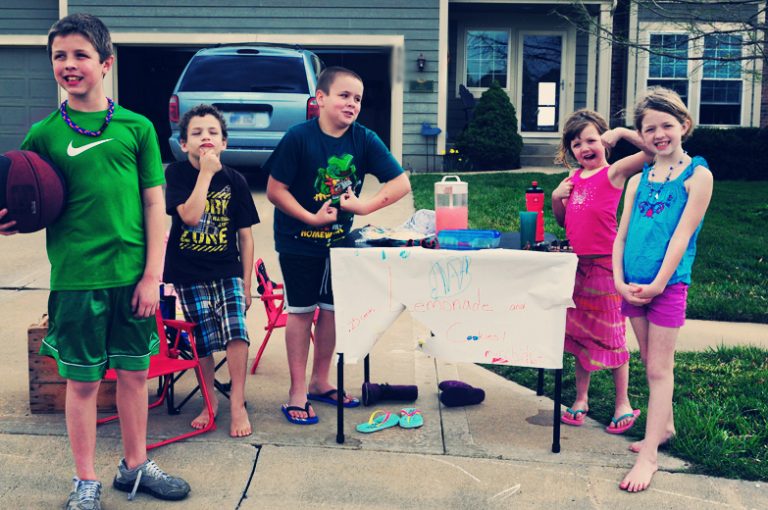 March 18th, 2012: Home sweet home, and the kids did their best to maximize the very last day of spring break. Along with our next door neighbors, they set up a lemonade and homemade cookie stand. They had one of those perfect, spring days full of fun!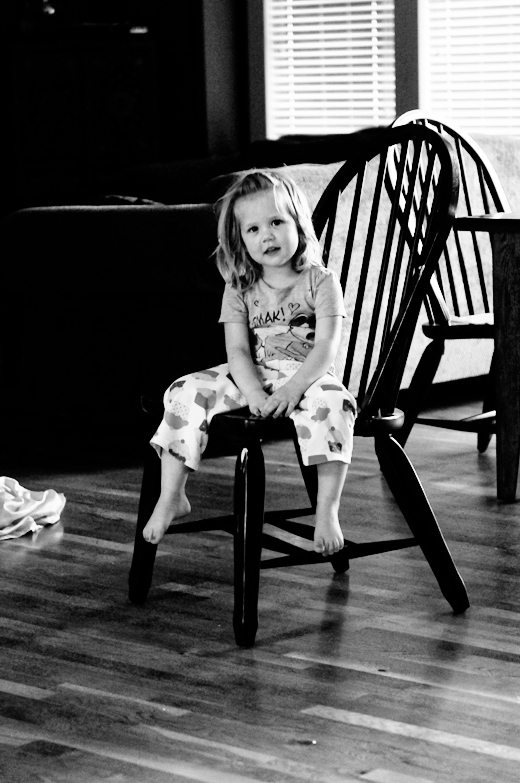 March 19th, 2012: Random photo of Leah in a chair. I don't even remember taking this one, but I liked it!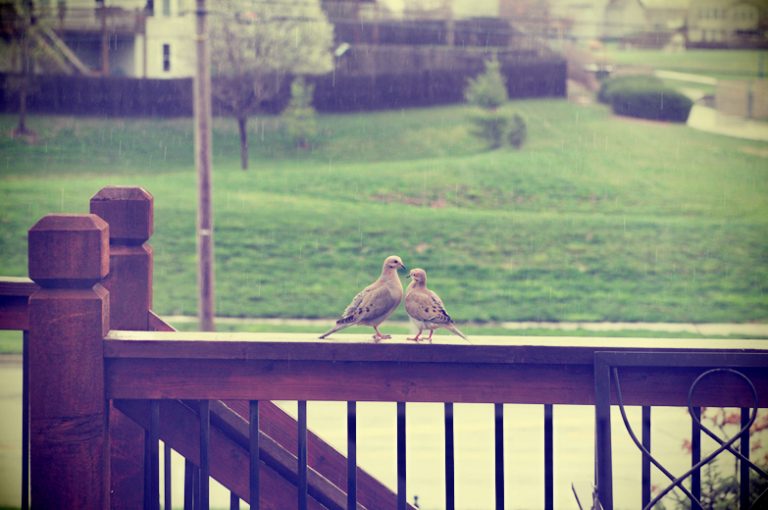 March 20th, 2012: Spring is in the air and so is love… this time with love birds on our back deck.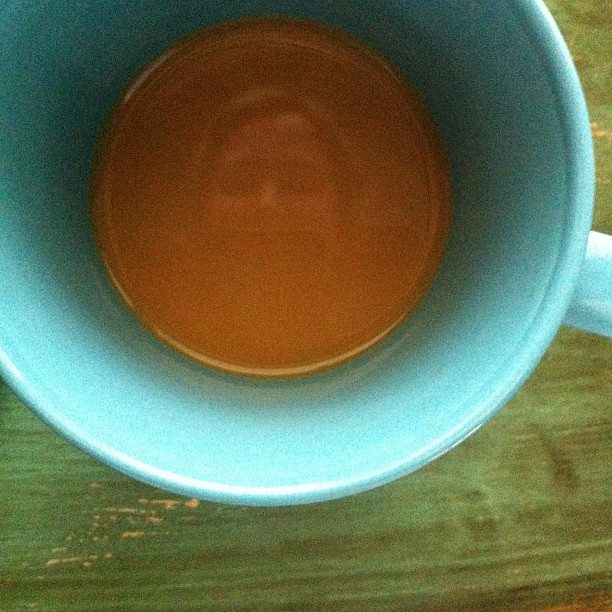 March 21st, 2012: Being cheesy with a #Shot of Coffee self portrait today. iPhone pic, of course.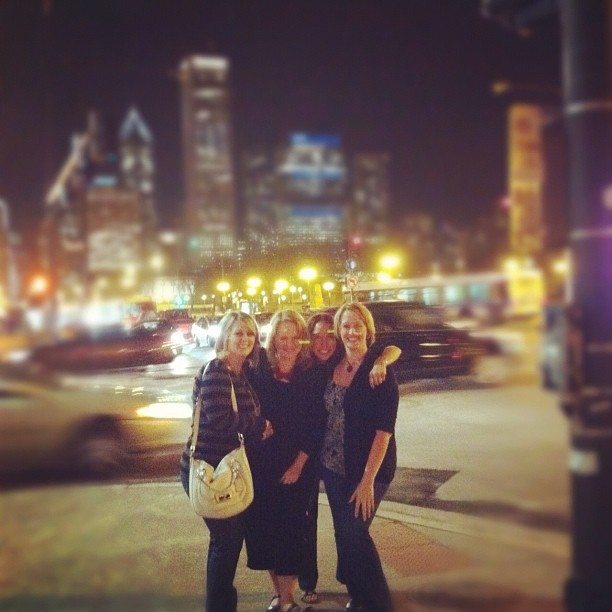 March 22, 2012: I love this picture and these friends! First evening in Chicago for a meeting with the Bush's Beans team. After dinner, Cheryl, Amy, Aggie and I walked back to the hotel and a sweet girl snapped this picture for us. Taken with the iPhone.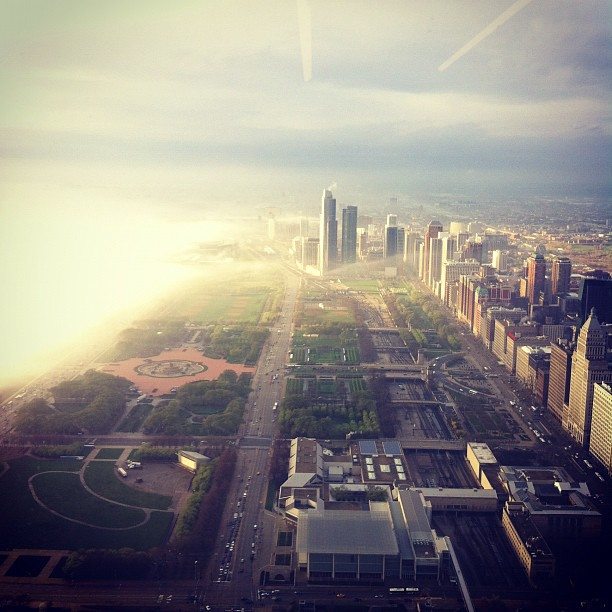 March 23rd, 2012: Can you believe this view of Chicago? We were on the 66th floor for our meeting today. I don't think I would ever get any work done if I had this view out my office window. Taken with my iPhone.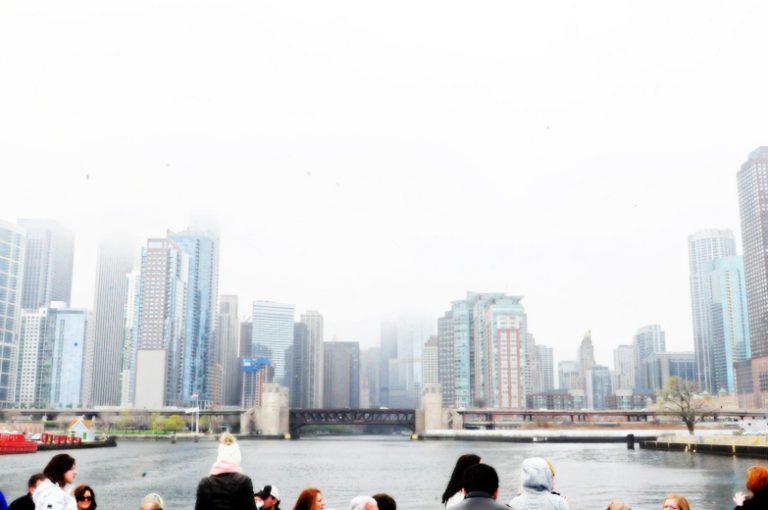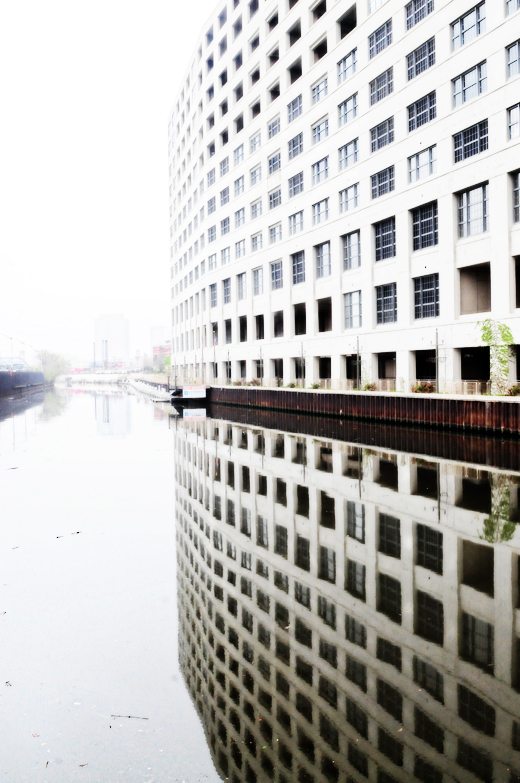 March 24th, 2012: Cheryl, Amy and I stayed in Chicago an extra day and decided to take the Architectural Boat Tour. It was a really cool way to see Chicago and to learn all about the rich architectural history. The first picture is of the Chicago skyline from out near lake Michigan. I threw in this last picture just because I really loved the reflection of the building in the murky Chicago river water.
That's it for the past two weeks! Thanks for checking out my photos. I hope you all have a most wonderful week!