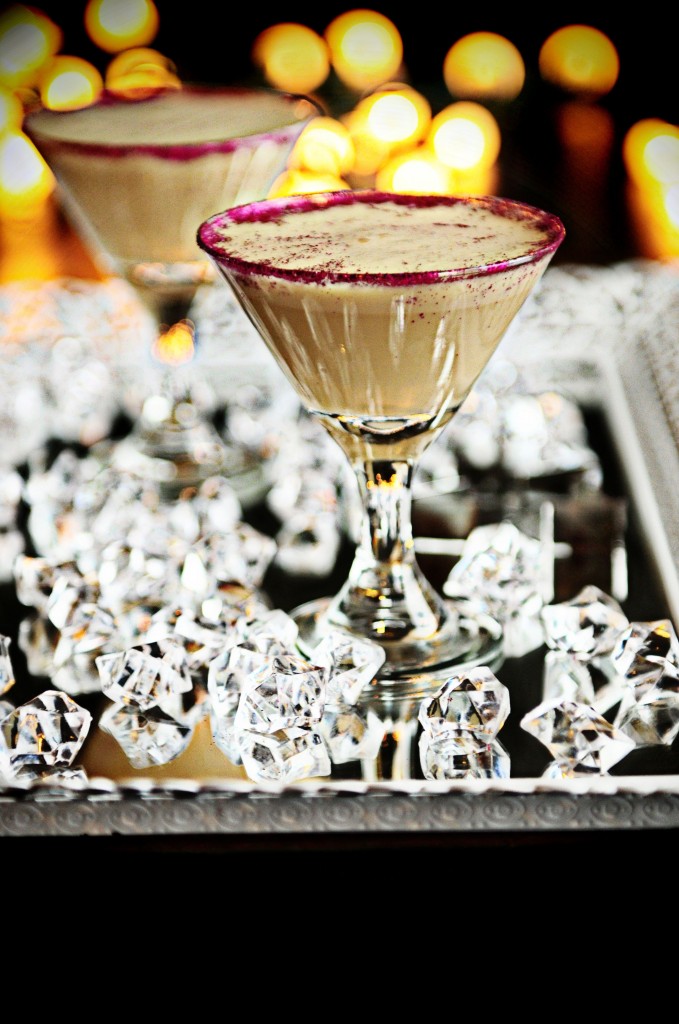 Pin It
So…I kind of made a cocktail for a BRUNCH party! It was an innocent mistake, honestly. When I signed up to participate in the Virtual Holiday Potluck with some blogger friends, I failed to notice the word "BRUNCH" in the title. I just was thinking holiday… friends… chocolate… cocktails. Fun!
I'm going to just pretend that our holiday brunch was so much fun that everyone stayed until late in the afternoon, and it was THEN that I served the cocktails. Not at normal brunch time. That's it. That's what happened.
We have a great lineup of recipes for you to check out (see all the submissions below the recipe. Most of them very holiday BRUNCH appropriate. I hope you'll visit all the blogs and see what tasty treats they contributed. In the meantime, here is my recipe for what I am calling a Godiva Mudslide Minitini (serve in tiny martini glasses or make a big martini by serving in normal glasses!) Enjoy!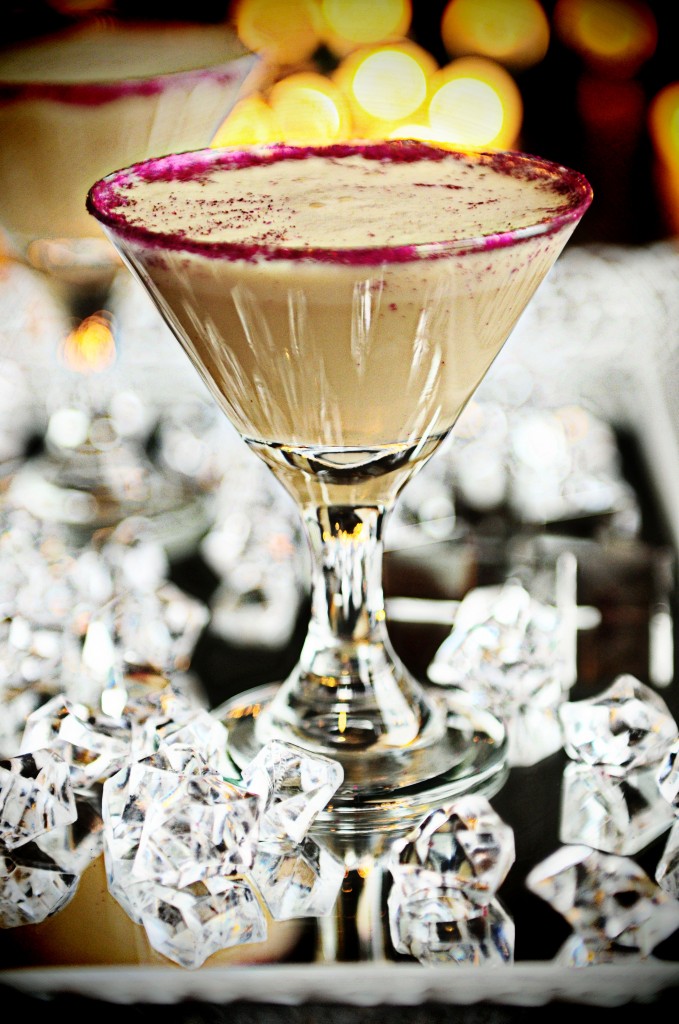 Recipe: Godiva Mudslide Minitini
2 ounces chillded Godiva Chocolate Vodka
2 ounces chilled Bailey's Irish Cream liquor
1 ounce cold milk
2 scoops vanilla ice cream
2 Tablespoons Chocolate Syrup
Place all ingredients into a blender. Blend until smooth. Pour into mini martini glasses. If desired, dust rim with edible glitter (found at most baking supply stores).

The Drink
Godiva Mudslide Minitini – Kristen from Dine & Dish
Main Dishes
Gingerbread French Toast – Diane from Created by Diane
Asian Fusion Omelette/Frittata – Jeanette from Jeanette's Healthy Living
Macaroni & Cheese – Naomi from Bakers Royale
Side Dishes
Potato Casserole – Julie from The Little Kitchen
Hazelnut Roasted Brussel Sprouts – Carolyn from All Day I Dream About Food
Dessert
Gingerbread Pumpkin Trifle with Cranberry Pomegranate Sauce – Sommer from A Spicy Perspective
Almond Brickle Coffee Cake – Kathy from Cooking On the Side
Gingerbread Cupcakes with Brown Sugar Buttercream – Cheryl from TidyMom
Party Favor/Hostess Gift
Dark Chocolate Bark with Ginger, Pumpkin Seeds and Apricots – Sylvie from Gourmande in the Kitchen