There are just a couple more days until Christmas! This morning, as I sit by the light of the Christmas tree, with presents wrapped (ahead of time, which NEVER happens) I can't help but feel so grateful for all of the blessings in my life.
I love Christmas, for a multitude of reasons, but mostly because it is a season full of traditions. I love all of the traditions we have developed around Christmas within my own family.
My favorite is our night to tour the lights. We start out by stopping at Winstead's, a local diner. We order their signature "Skyscraper Milkshake" and the kids go to town, always saying this is the year we are going to finish the whole thing. (We have yet to even get half way done between the 6 of us!) Afterwards we take off on a tour of the wonderful light displays Kansas City has to offer. The kids each take turns choosing "left, right or straight", so we never know where we'll end up. We've stumbled upon some fun light displays we wouldn't have otherwise (and have gotten quite lost a time or two as well!)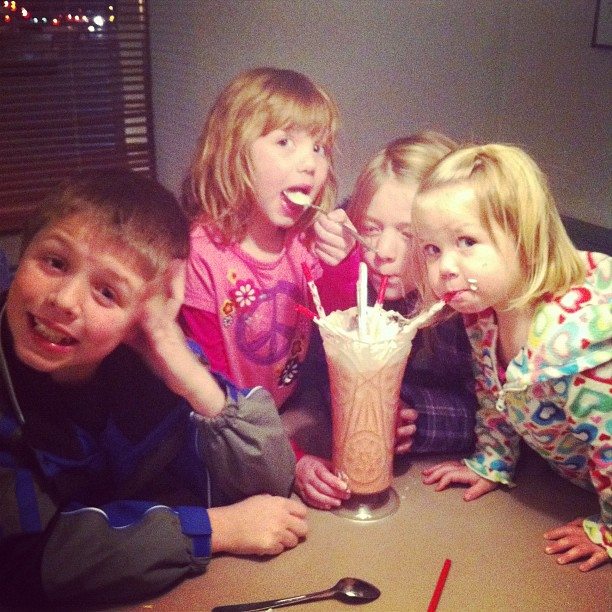 Each year, Nick and the girls go on a daddy daughter date to see the Nutcracker Ballet. As soon as the girls are in Kindergarten, they get to go. This was Ella's first year to go and she was so excited. When she came home she was bouncing off the wall, telling me  "The true meaning of Christmas is family, mama!" It is a fun night for the girls and I think Nick looks forward to it just as much. One of these days, maybe I'll actually get to go too.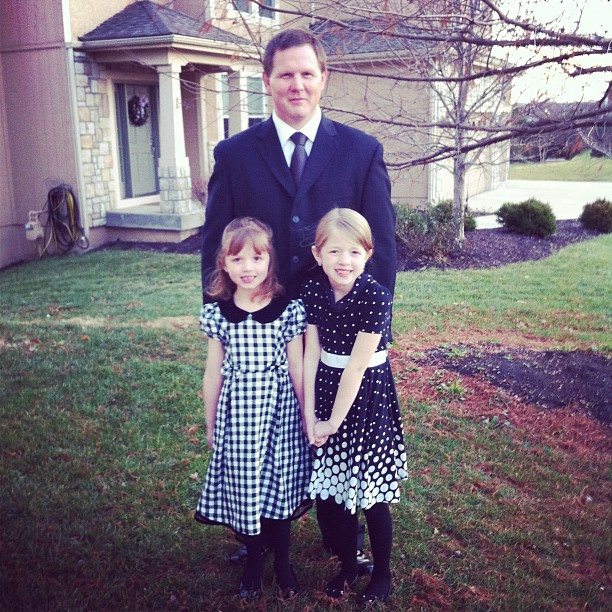 One last tradition that serves us all pretty well is leaving homemade Cinnamon Rolls out for Santa. We figure that by the time he gets to our house, he's tired of cookies, so we give him homemade cinnamon rolls. It works out well because we get the leftovers, which is the perfect Christmas morning breakfast. And, with the quick preheat feature on my Frigidaire Symmetry Double Oven, I can preheat the oven to 350 degrees in less than three minutes and have cinnamon rolls ready to cook in a flash, so that I don't risk getting caught by Santa. I love that!
Here's to wishing you all a very Merry Christmas! Thanks for all your support of Dine & Dish over the past year. I'll be back soon, but in the meantime, I hope you enjoy every last minute of your holiday break. Much love, joy and happiness to you all!
The Cinnamon Roll recipe is from Food.com and is the best we've ever tried – so we never stray from this recipe. Enjoy!
  I am sponsored by Frigidaire as a Test Drive Mom. All opinions expressed are my own!