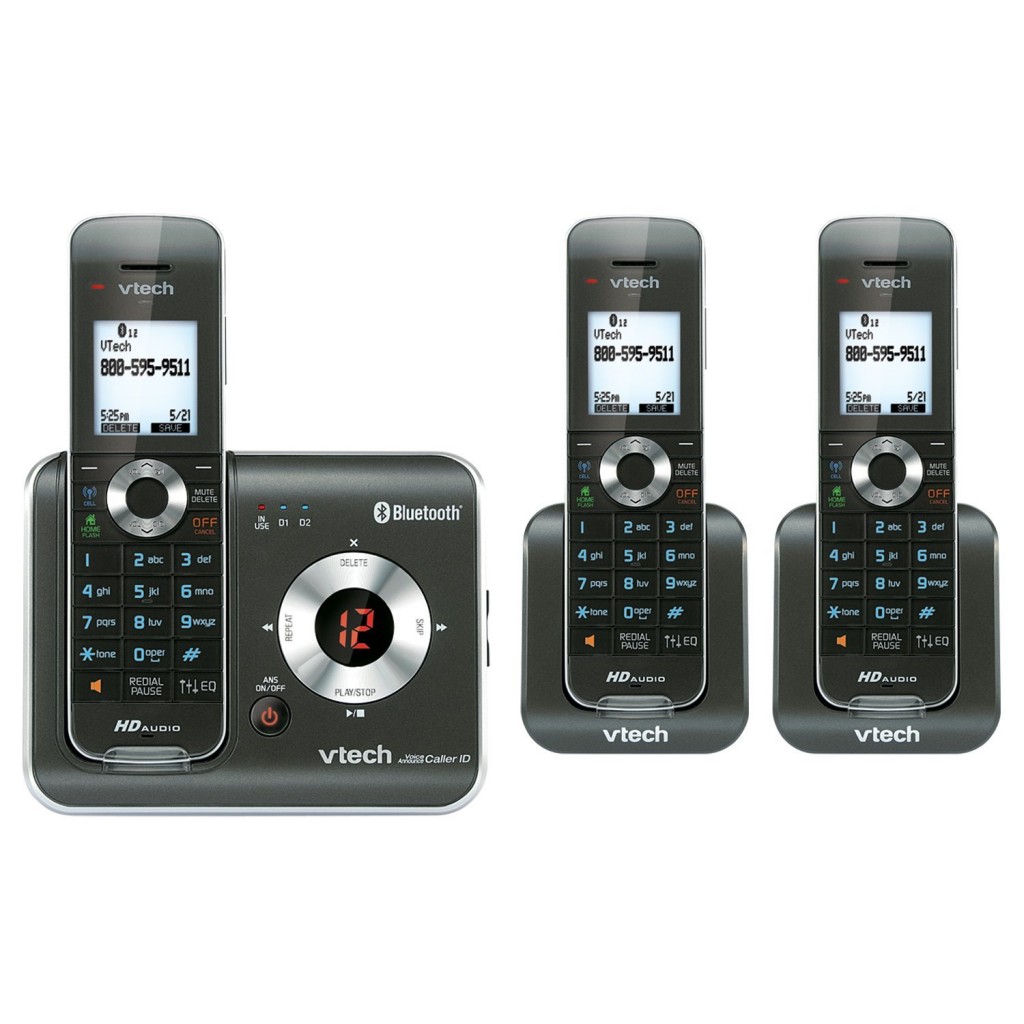 I had mentioned a couple of weeks ago that my blog was going to be shifting into some different categories. One of those such categories is sharing information about products I really love – and for the next two months I'll be sharing (and giving away) favorite products as part of my holiday gift guide. This isn't a giveaway, but it is a review of the VTech DS6421-3 Connect to Cell phone. Why am I sharing this with you? Because this particular phone is one of the most genius creations I have seen in awhile, solving the problem many people face when they decide to shut off their landlines and use their cell phone exclusively. It's the perfect gift for others or to put on your own wish list!
The VTech DS6421-3 Connect to Cell phone uses bluetooth technology to connect to the cell phones paired with it, enabling users to make and receive cell phone calls utilizing the VTech handsets. This means that when you crawl into bed at night, get all comfy cozy and under the covers, and you hear your cell phone ring, you won't have to do the mad dash downstairs nearly killing yourself trying to reach the call before the phone stops ringing. You can have a paired VTech handset right next to your bed and pick up the call that way.
I use my cell phone as my business number… it certainly sounds a lot more professional to answer the phone in a normal voice versus out of breath!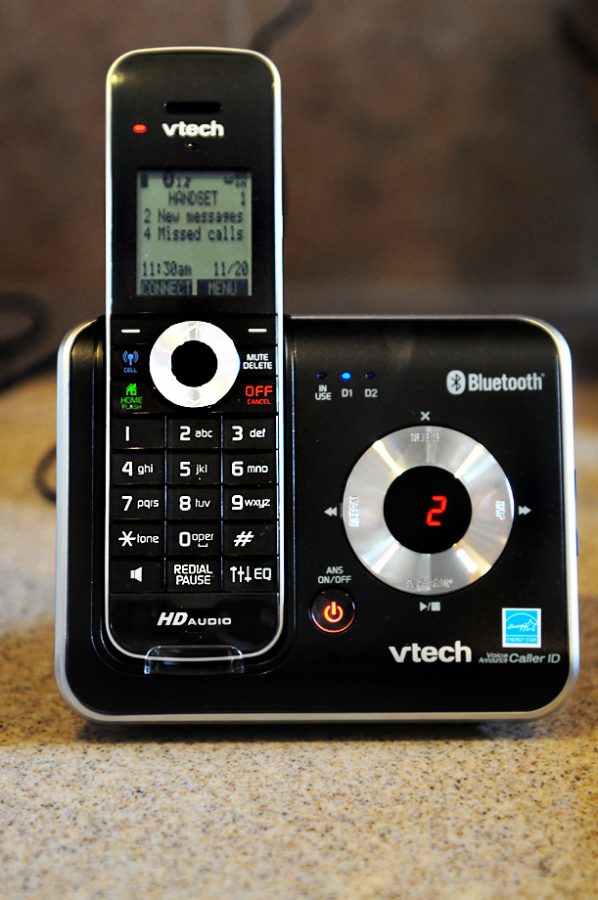 Some of my favorite VTech DS6421-3 Connect to Cell Phone Features are:
With connect to cell you can pair four different cell phones (or headsets) and have two devices actively connected. Cellular calls can be made or received from either of the two active cell phones. Landline service not required, works great for cellular only households. Each phone can have a different ringtone as well, so it is simple to tell if the phone call is coming to your cell, your spouses cell or your home number if you have one.
Voice Announce Caller ID audibly announces the name and number of the caller on all of the handsets and base unit. No need to find the handset to see who is calling. Makes screening calls that much easier.
Push-To-Talk acts as a multiple handset walkie talkie system to instantly communicate with any or all of the handsets within the system. (Yes…we're lazy in our house and totally of love this feature!)
With the economy the way it is and people looking to cut costs, especially through the holidays, I can appreciate how eliminating a home phone bill can really help get a handle on expenses. The VTech DS6421-3 Connect to Cell Phone makes it easier than ever to give up your landline by providing a convenient alternative for receiving phone calls. It's truly a great phone!
 I wrote this review while participating in a campaign by Mom Central Consulting on behalf of VTech and received a product sample to facilitate my review.