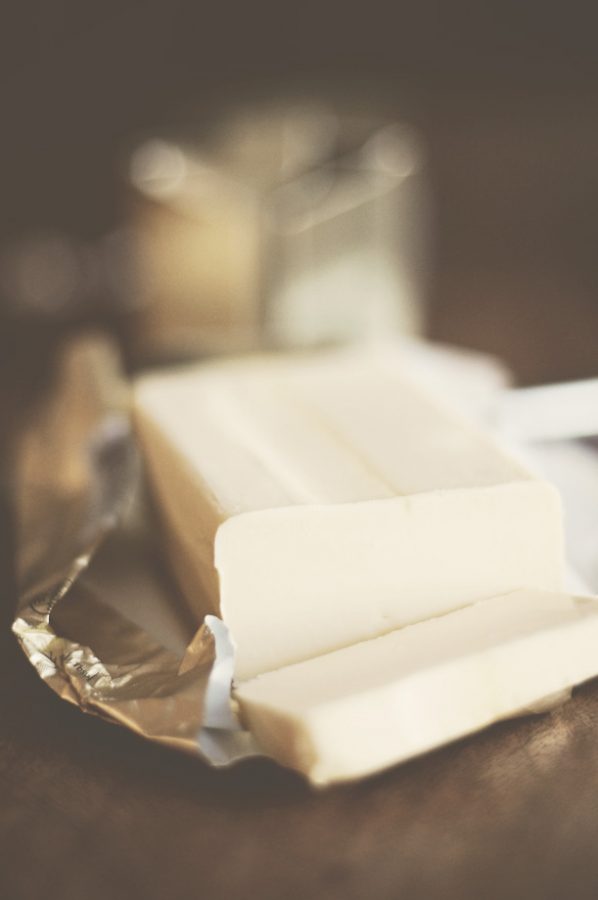 When I was little, I used to get in trouble for eating butter… like straight up, not with anything, butter. Back then I wasn't even eating good butter.
It's probably fair to say old habits die hard. Not that I'm going around eating butter straight up still, but I have finally found a butter worth the occasional finger dip. KerryGold Irish Butter is something I've raved about before on my blog and it is a product that has become a regular staple on our grocery list. Their original Irish butter is great for baking, but their newest Irish Butters, KerryGold Naturally Softer Pure Irish Butter and KerryGold Reduced Fat Irish Butter make it possible for us to have KerryGold butter out on our table to spread on bread and biscuits (or to dip your finger in and swipe a taste).
I was given the chance to test out the new KerryGold butters for a contest they are having. I was tasked with creating a recipe using both their Naturally Softer and Reduced Fat Irish Butters. Although I think KerryGold Irish butters taste marvelous on their own, it was fun to jazz them both up some, turning them into flavored compound butters.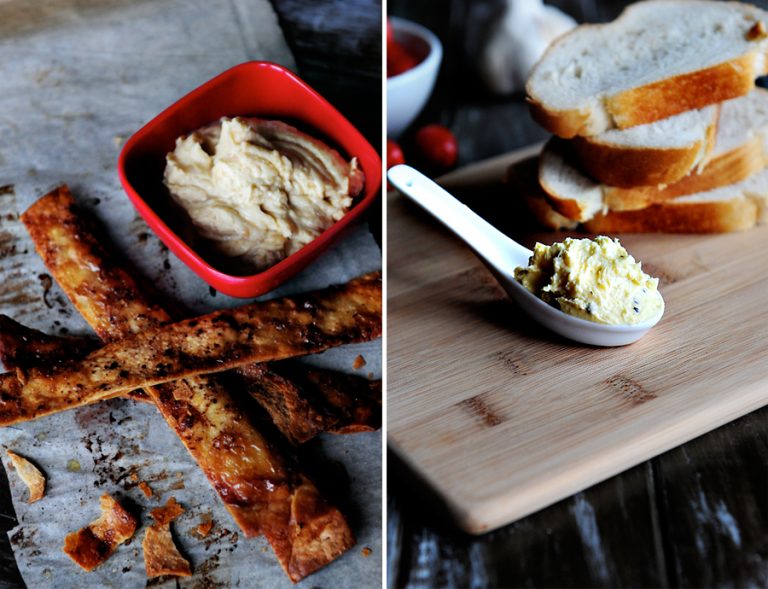 For the Naturally Softer Irish Butter, I took 1/2 cup butter and added 3 tablespoons shredded KerryGold Blarney Castle cheese, 1 teaspoon garlic salt and 1 teaspoon cracked black pepper and blended it together. I then spread this delicious combination on some slices of French baguette. I placed it in the oven at 450 for a few minutes until it was slightly toasted. I then added a combination of items sauteed in the same butter compound… artichoke hearts, halved grape tomatoes, minced garlic and diced onion. I placed the sauteed mixture evenly on top of each baguette slice, shredded a bit more Blarney Castle cheese on top, put it back in the oven, and let it bake for an additional 3 minutes, until the cheese was melted. During my photo shoot I got a bit hungry and just couldn't help taking a nibble… or two or three.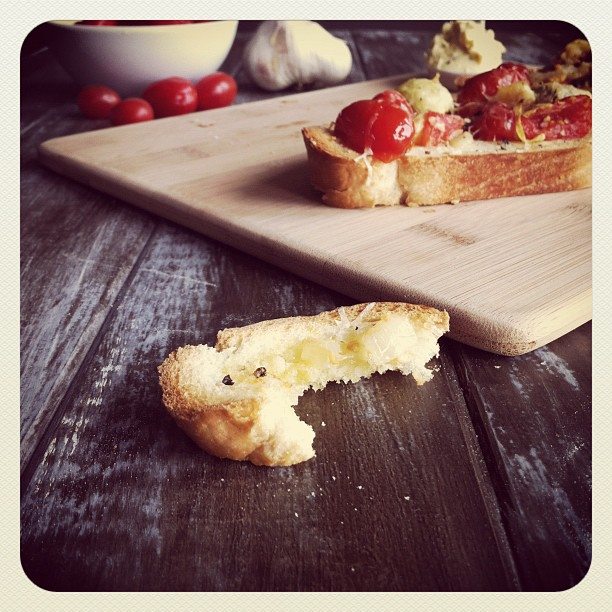 The star of my recipe development had to be my sweet butter creation. I took 1/2 cup of the reduced fat Irish Butter and added 2-3 tablespoons of Bailey's Irish Cream. I blended it together to create a sweet and delicious butter, which would be perfect on biscuits, cornbread or anything similar! I chose to spread some of the Bailey's Irish Cream compound butter on a few flour tortilla strips, sprinkled them with cinnamon and baked them in the oven at 450 degrees for about 8 minutes. The taste of the butter compound on the tortilla strips was prominent and so good. I'll admit… I went one step further and dipped the baked tortilla strips into the butter for even more Bailey's flavor.
Playing around with butter is a fairly rough job. Special thanks to KerryGold for reaching out to me to give their new butters a try. I hope you'll pick up some of the new KerryGold softer butters for yourself and see if you can resist the occasional finger dip. I know I can't!
Disclosure: KerryGold provided the butter for the recipe development.