It all began with a lime…
Well, a lime I was cutting up for a dinner recipe and a very long day full of one thing after another with my kids. My patience was shot and I welcomed the retreat into my kitchen to cook dinner.
As I was squeezing the wedges, the sweet citrus scent of the lime seduced me. I remembered the bottle of tequila I had in the pantry with the habanero pepper floating at the bottom and suddenly I couldn't wait to indulge in a Habanero Margarita.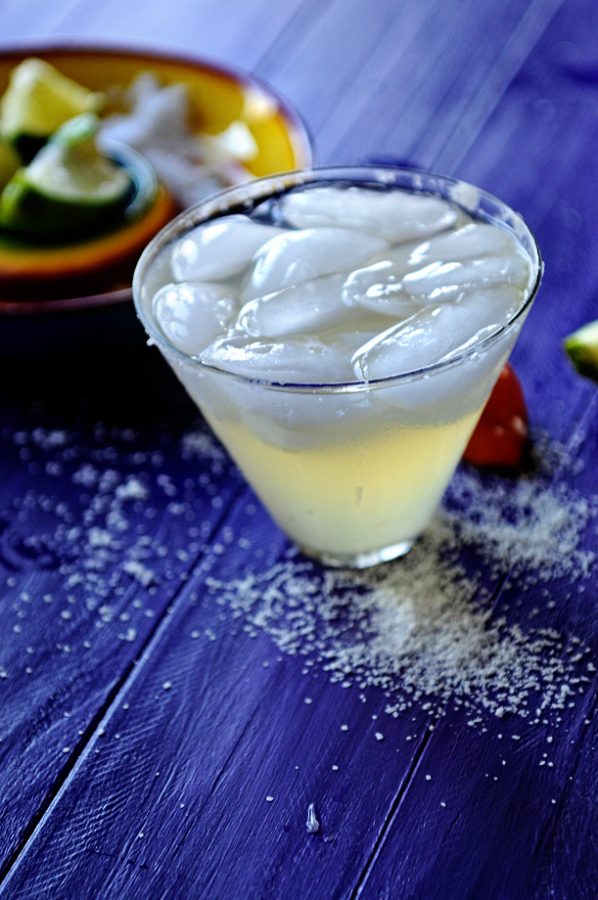 Pin It
This Habanero Margarita recipe was shared with me by Jeffrey Saad, one of my favorite TV chefs whom I've had the pleasure of getting to know through my relationship with Bush's Beans. Jeffrey is a master at infusing flavors and his margarita with a beautiful, fiery kick is one cocktail that does not disappoint. Go ahead… give into your senses and allow a Habanero Margarita take you away. Cheers!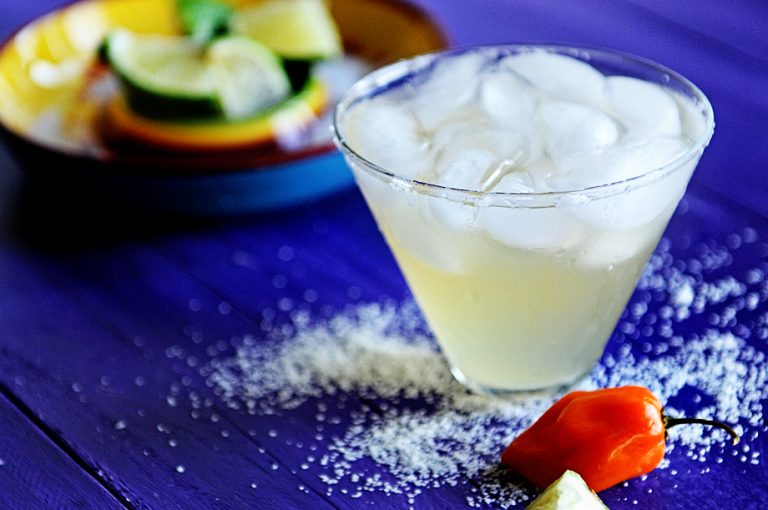 Habanero Margarita
Ingredients
1 bottle of silver tequila (we prefer Patron)
1 fresh orange habanero pepper
Cut habanero in half. Remove stem.
Put habanero in the bottle of tequila. Wait 24 hours (or longer) before use.
Per Margarita:
Juice of 2 limes
1½ ounce habanero infused tequila
½ ounce orange liquor
1 Tablespoon agave syrup
Instructions
Shake with ice and strain. Serve on the rocks with salt, if desired. (That's my preference, but it can be served straight up without ice and salt if you like).