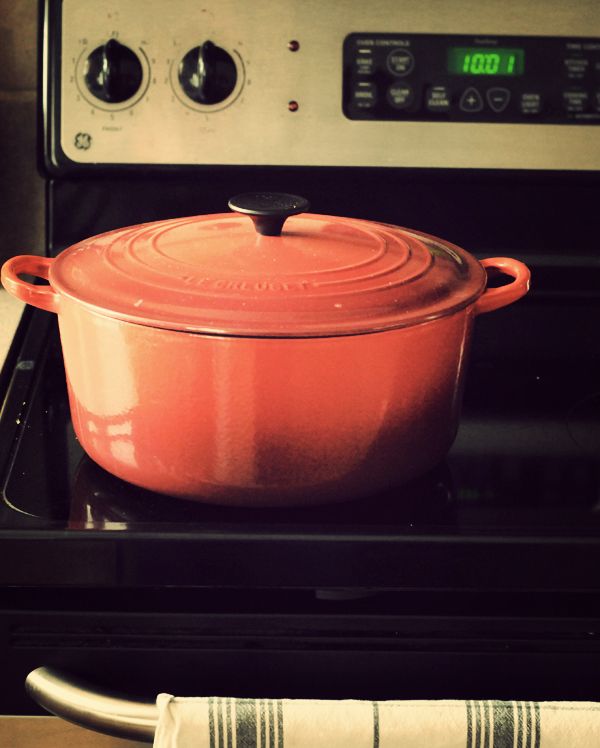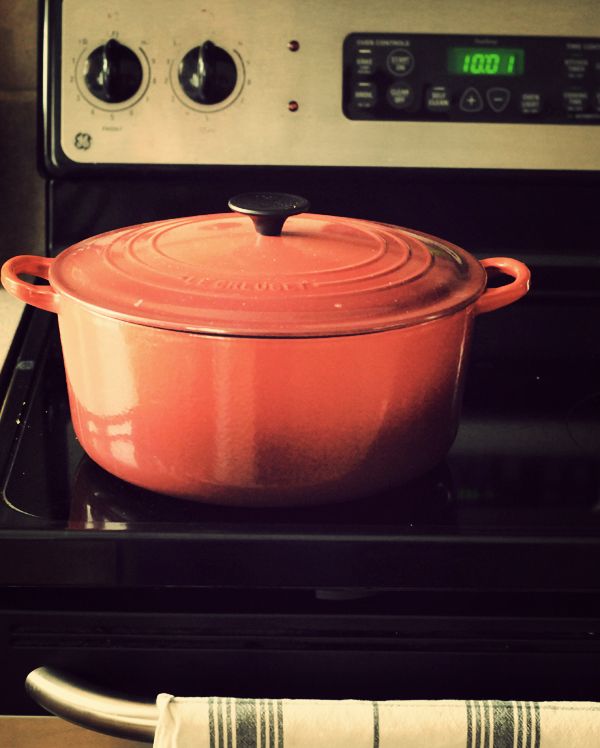 This giveaway is now closed. The winner of the Pledge prize pack is Pam Kennedy!
See the Le Creuset pot above? That pot has been in my life for just a couple of weeks now, but it has simply inspired me in ways I wouldn't believe. I mean, I've had stock pots before and we own a nice set of pans but there is something about this beautiful Le Creuset dutch oven that inspires me to cook. It has brought around other types of inspiration as well… because our new pot kind of overpowers our stove, it has sent my husband and I into dreams of what the perfect kitchen would look like for us. Someday…someday. And I can't wait until that beautiful cherry red Le Creuset dutch oven has its own spacious area on our dream stove.
In the meantime, did you know that Pledge – the cleaner that I had always assumed was only for dusting furniture – is giving one lucky person the chance to win $15,000 in kitchen improvements? You may be thinking…"Pledge? Kitchen Improvements? What? That doesn't even go together." That, my friend, is where you are mistaken. Pledge can be used on more than just wood surfaces for dusting. I took a spin with my yellow can of Pledge in the kitchen today and discovered it did a fantastic job on my cooktop, stainless steal and granite! I love it when I find out that a cleaner has multiple uses, don't you?
I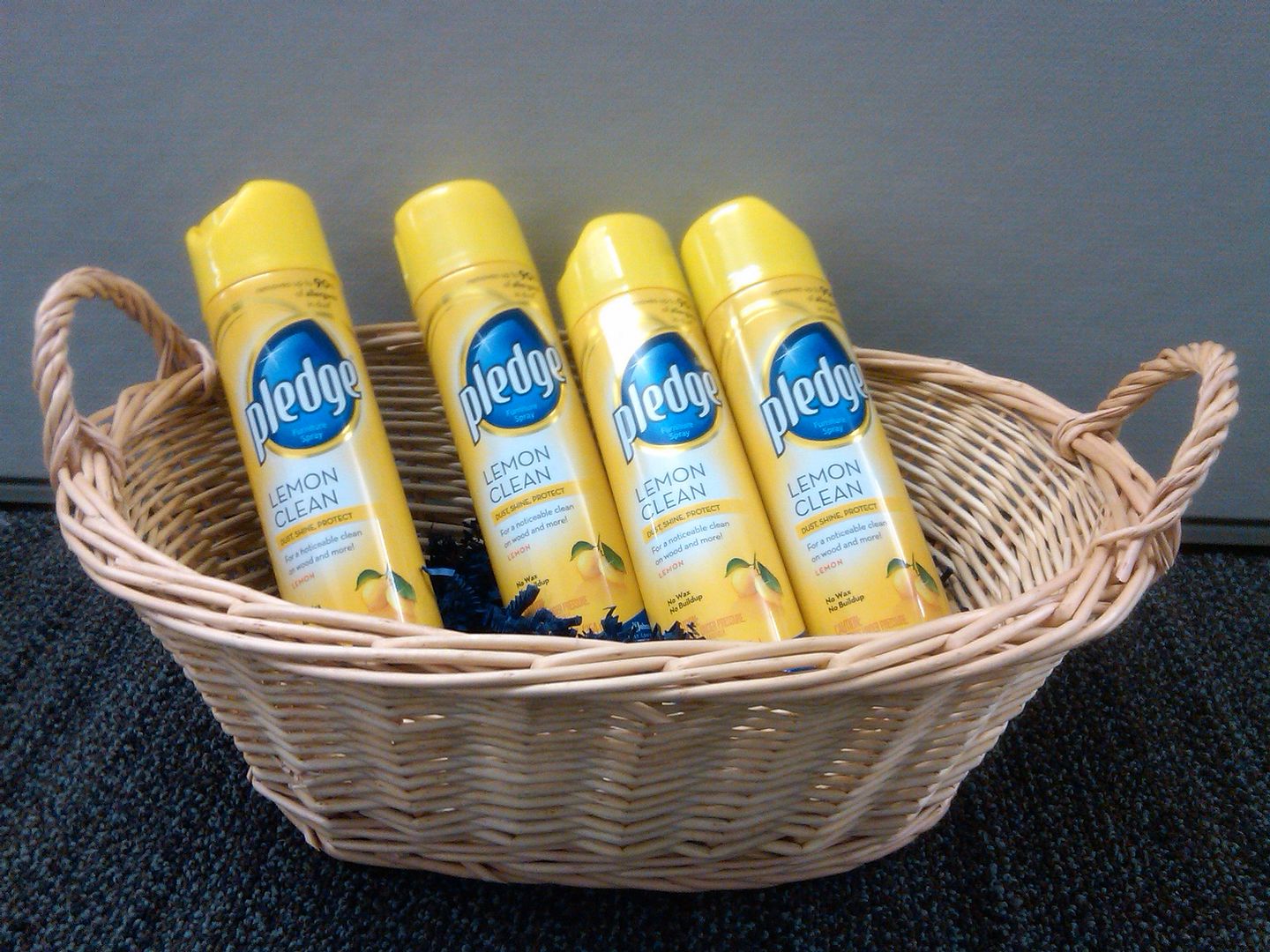 'm going to head over to the Mom it Forward blog to learn all about how to win that $15,000 kitchen improvement contest and see if I can win so my Le Creuset can get a new stovetop home. If you feel like trying to make your dream of a new kitchen a reality, I'd encourage you to go to the Mom it Forward blog and read how simple it is to enter!
Pledge is giving Dine & Dish readers a little love as well. They are providing a Pledge gift basket (ARV $40) to one reader. I know, I know…. this isn't a housekeeping blog, but now that I know pledge can be used as a multi-purpose cleaner in the kitchen, I think you deserve to test it out as well! To enter, simply leave a comment on this blog post letting me know what improvements you would make to your kitchen with $15,000. For an extra entry, tweet the following: "Enter the "Pledge To Love Your Kitchen" Contest for a chance to win a $15,000 kitchen upgrade. Visit http://bit.ly/bMhDSU #pledgecontest" Once you've tweeted, come back to this post and leave a second comment letting me know so I can count both entries. All entries must be received by midnight CST on Tuesday, November 23. Random.org will then be used to chose the winner!
I love Pledge and always have and I love it even more now that I know I can use it everywhere! I did receive compensation to get the word out about the contest, but the opinions expressed in this post are my own.