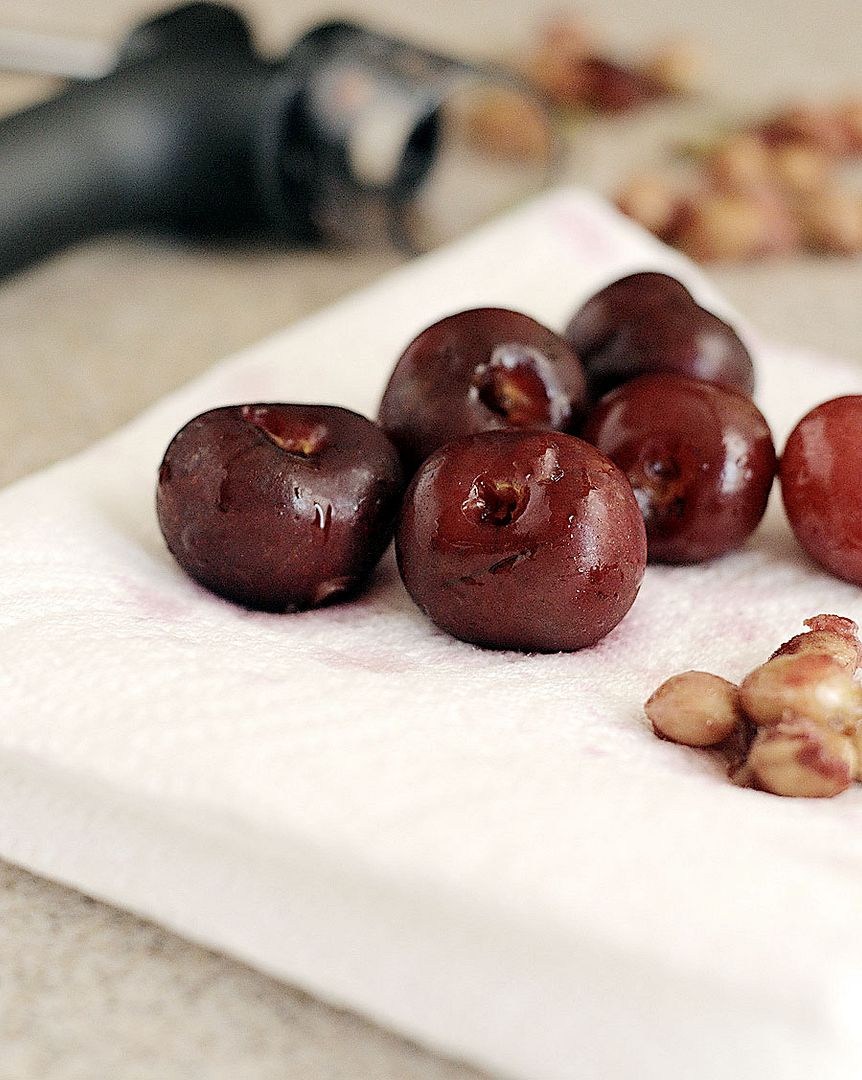 I made a purchase last night that will forever change my life and pretty much take any semblance of fun out of the lives of my kids. I'm a little thrilled by the prospect.
Let me start at the beginning. My kids love cherries. Every summer, we buy cherries by the boat load and every summer, I either spend my time cutting out the pits for the littlest ones, or I watch and listen in horror as my dainty girls turn into pit spitting pros, having contests to see who can spit the farthest pit. Of course, along with the pit spitting comes the stained faces and clothes. Sure, they are smiling and giggling and having fun with it, but c'mon. Pit spitting little girls just seems a little, well… wrong. And when kids are having too much fun and there is too much giggling and smiling, it is a mom's job to come in with a neat little tool to squelch it all, right in the bud.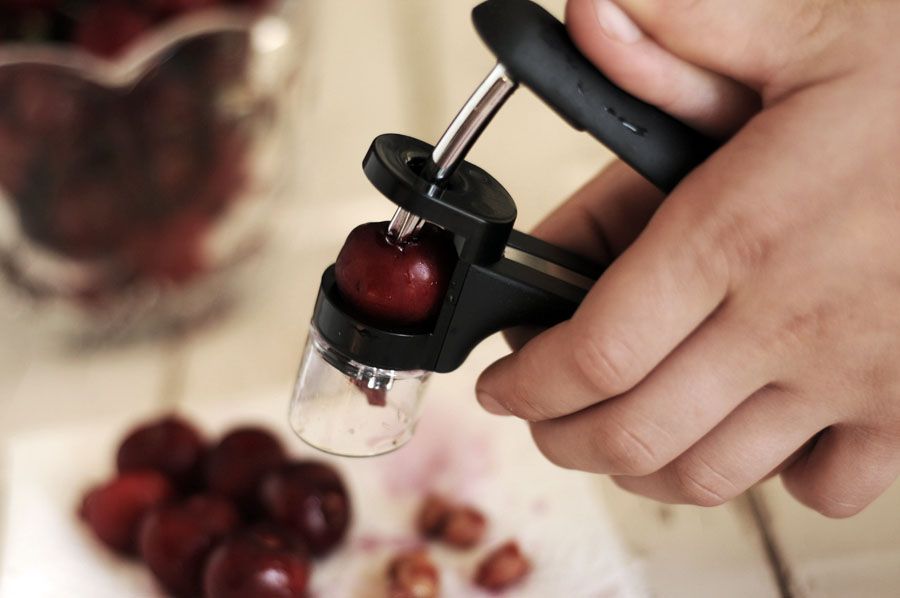 Enter the Cherry Pitter. I've heard the praises of the Cherry Pitter before, but I had never seen one anywhere. Last night, with a cart full of cherries and a quick trip down the kitchen utensil aisle of Target, I discovered that Oxo Softworks had a handy little cherry pitter ready for me to purchase. I picked it up and unveiled the fun spoiling plan to my kids this morning.
Let me tell you, they had just as much fun squeezing the pits out of the cherries as they used to being pit spitting crazies. This little tool packs a lot of punch and with the help of my kiddos (because it is that simple to use), I was able to get through a whole bag of cherries in less than 5 minutes. The best part about it, no behavior that would make Miss Manners ashamed took place, and my dainty little girls remained rather dainty… until they figured out how much fun it is to smear cherry juice on their face as makeup. That, my friends, is fun to squelch on a different day.
Oxo in no way sponsored me to write this post. I just am so excited to discover this handy cherry pitter that I had to share it with you all!