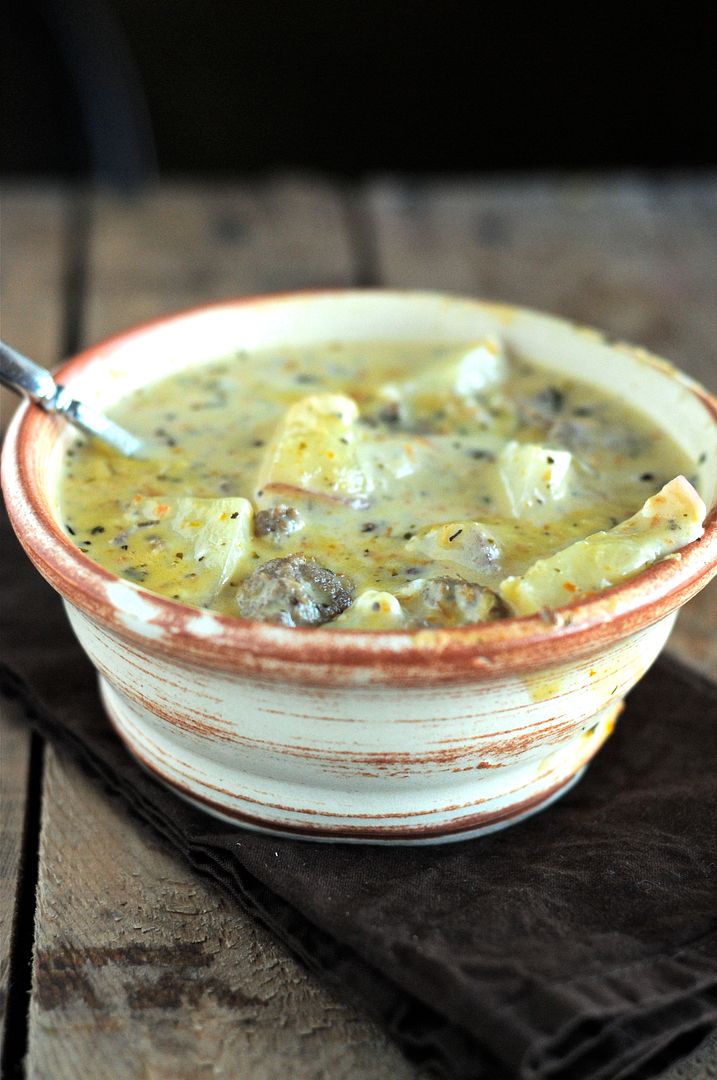 I am sitting here tonight, surrounded by kids who have basically been on three days of extreme sugar highs, and I am reminded of why I do not love Halloween. I was a fan when I was a kid, and I do love my own share of candy and kiddos in cute costumes, but the constant begging for candy, the hyperness and overall chaos of Halloween makes me long for the day to pass by quickly so we can move on to the other holidays I love.
Am I a fuddy duddy these days or what? There is one newer tradition that I do look forward to each year, and that is our annual Halloween soup supper and candy distribution bash. A group of neighbor friends and their kids all come down to our house and everyone brings a pot of soup. Then, after dinner and the obligatory kids posing for pictures, we line up our buckets of candy in the driveway to hand out. One lucky group gets to stay behind by the warm fire pit and pass out candy to visiting trick-or treaters while the other group takes the kids trick-or-treating. It is a great evening of good food and fun!
I always try to experiment with a new to me soup recipe for this occasion. Last year it was what became my favorite soup, Zippy Chicken and Mushroom Soup. This year, I tried the much raved about Cheeseburger Soup… a recipe from the kitchen of my friend Jo Ann Emerson and passed on to me from Kelly's teacher at Parent Teacher Conferences. Cheeseburger Soup has definitely tied with the Zippy Chicken and Mushroom Soup as favorites. It is a hearty soup, obviously not light, but worth every cheese induced calorie!
Now that I have our annual Halloween bash to look forward to, and new soup recipe finds to anticipate, I can probably get through Halloween with out having to dress up as Scrooge to fit my attitude.
Cheeseburger Soup from the kitchen of Jo Ann Emerson
1/2 pound ground beef
3/4 c chopped onion
3/4 c shredded carrots
3/4 c diced celery
1 teaspoon dried basil
1 teaspoon dried parsley flakes
5 Tablespoons butter, divided
2 cans chicken broth
4 cups peeled, diced potatoes (I used unpeeled red potatoes)
1/4 cup flour
2 cups (8oz) Velveeta, cubed
1 1/2 cup milk
3/4 teaspoon salt and 1/2 teaspoon pepper
1/4 cup sour cream
In a 6-quart saucepan, brown beef; drain and set aside beef. In the same saucepan, sate onion, carrots, celery, basil and parsley in 2 Tablespoons butter until vegetables are tender (about 10 minutes). Add broth, potatoes and beef; bring to a boil. Reduce heat; cover and simmer for 10-12 minutes or until potatoes are tender. Meanwhile, in a small pan, melt remaining 3 Tablespoons of butter. Add flour; cook and stir for 3 minutes or until bubbly. Whisk into soup; bring to a boil. Cook and stir for 2 minutes. Reduce heat to low. Add Velveeta, milk, salt and pepper. Cook and stir until cheese melts. Remove from heat; stir in sour cream. Makes 8 servings.
For other delicious soup recipes, check out these blogs: