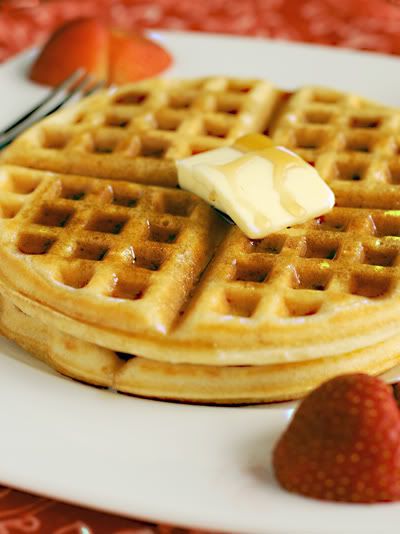 (Check out the before/after for this food photo and learn some food photography tips by checking out Culinary Snapshot!)
I am usually a fairly confident and secure person, but for some reason lately I have been hit with a dose of insecurity. I think part of it is starting the Culinary Snapshot blog. I feel like I have had this idea for a blog for so long now, and I am nervous that it will not turn into the resource for food photographers that I want it to be. It is hard to start over being a "newbie" blogger. Dine & Dish has been around for awhile now, so getting back to the basics of starting over with a new blog brings up all of those original blogging  insecurities…  kind of like being the new kid at school!
I am also heading to the BlogHer conference in Chicago at the end of the month. I am so excited because there will be several food bloggers there that I can't wait to meet in person. On the other hand, I am nervous because I feel like the food blogger attendees at BlogHer will be waaaaay out numbered by the other blogging venue participants (especially since they have announced there will be a BlogHer food conference in September…soooo wish I was going to that conference!). I read a  lot of Mommy blogs but have never really integrated myself into their tight, niche community.  I feel like I am going to be a little fish in a very, very big sea. I hope that I am able to connect with bloggers in all the different venues and I hope I learn a lot at the conference sessions. If you are heading to BlogHer and read Dine & Dish, shoot me an email so we can meet up! I would love to put a face with a name.
I am not shy, but I have never been the type of person to stand out in a crowd. Trying to draw attention to a new blog  and  attempting to step out of my food blogging comfort zone to mingle with non-food bloggers who have no idea who I am and what I do at Dine & Dish will be a new experience for me. Hopefully both experiences will end up being very successful!
Speaking of not standing out in a crowd, I totally feel that way about Corn Flakes cereal (how is that for a pathetic attempt at a segue?) Corn Flakes are one of those classic cereals that really do not get much attention. I typically only buy Corn Flakes when I need to top a casserole with them and that is how I came to have a half empty box of Corn Flakes in my pantry.  A quick Google search brought me to this recipe for Corn Flake Waffles. Sounds kind of strange, doesn't it? This recipe actually gives Corn Flakes the star attention they really deserve. You wouldn't think that adding Corn Flakes to a waffle recipe would make that much difference, but the Corn Flakes in this recipe take center stage giving the waffles a delicious, almost nutty, flavor.  Make Corn Flakes feel a little better about themselves and give them the starring role by trying these waffles. They may be a little different, but I can promise you they are worth getting to know!
Corn Flake Waffles from AllRecipes

1 1/4 cups all-purpose flour
3/4 cup crushed cornflakes
1 tablespoon baking powder
1/4 teaspoon salt
2 eggs, separated
1 3/4 cups milk
1/2 cup vegetable oil
In a bowl, combine flour, cornflakes, baking powder and salt. Beat egg yolks lightly; add milk and oil. Stir into dry ingredients just until combined. Beat egg whites until stiff peaks form; fold into batter. Bake in a preheated waffle iron according to manufacturer's directions until golden brown.